Getting ready for camp
Natalie Juteau
March 30, 2015
Happy Spring! The snow has melted and our nice weather has returned. (I've got a sunburn to prove it.)
We're down to the last couple days in March, which means that I need to start getting packed for my month-long camping trip. I'll need sharp pencils, colorful pens, fresh paper, my manuscript, Scribophile, and Scrivener. And snacks, too! But shoes are optional.
This isn't the kind of camping trip you're probably taking this summer with the family. There will be absolutely no lakes or swimming pools involved. So, what kind of camping is this? It's Camp Nanowrimo! Yippee!
Camp Nanowrimo is similar to November Nanowrimo, but with fewer sleep-deprived breakdowns. I like to think of it as a practice Nanowrimo. You still get the benefit of working in a community of other writers and spending a month on your project, but it is much more laid back.
Campers get to choose their own word counts depending on how much time and energy they want to dedicate during April. I've set my word count goal at 25,000 – half of November Nanowrimo. I'll actually be editing my novel though, so the word count works a bit differently. For each hour I spend editing, I will add 1,000 words to my word count. This is because editing doesn't necessarily result in more words. It often results in fewer words for me, or changes to words, or maybe no words where there had been words before.
I'm going to be working diligently on edits for the novel I finished in November. I've edited the first two chapters, and would like to be finished editing through chapter nine by the time May rolls around. I plan to be posting my work on Scribophile as I go, because the feedback I've received there has been so helpful and inspiring. There are so many things readers pick up on that I just skim right over, such as character descriptions, setting details, etc. Because I already know all the characters and the story in my head, I sometimes read assuming that everyone has the answers, which leaves holes in my plot. Critiquers find these holes and help me patch them up with kind words and encouragement. It really is lovely.
So, fellow writers, what do you say? Feel like embarking on this camping trip with me? I promise there won't be any mosquitoes, unless you choose to write outside, and that is at your own risk. (Wind blows my paper away, and sunlight glares on my computer screen. I'm an indoor writer for sure.) I do hope you'll join me, and then keep me updated with the progress you are making.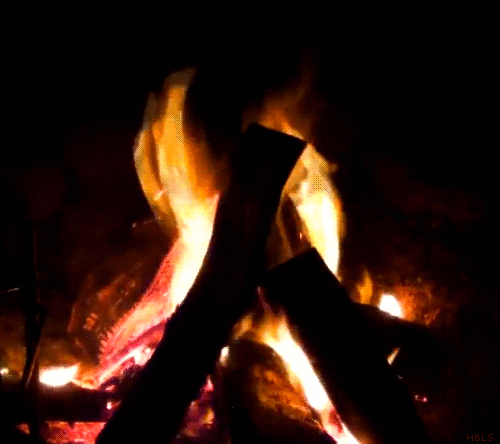 Next week I'll be reporting from my Nanowrimo cabin. Until then, happy writing!
Natalie Juteau can be reached at blogs@collegian.com or on twitter @n_juteau