College of Agricultural Sciences raking in students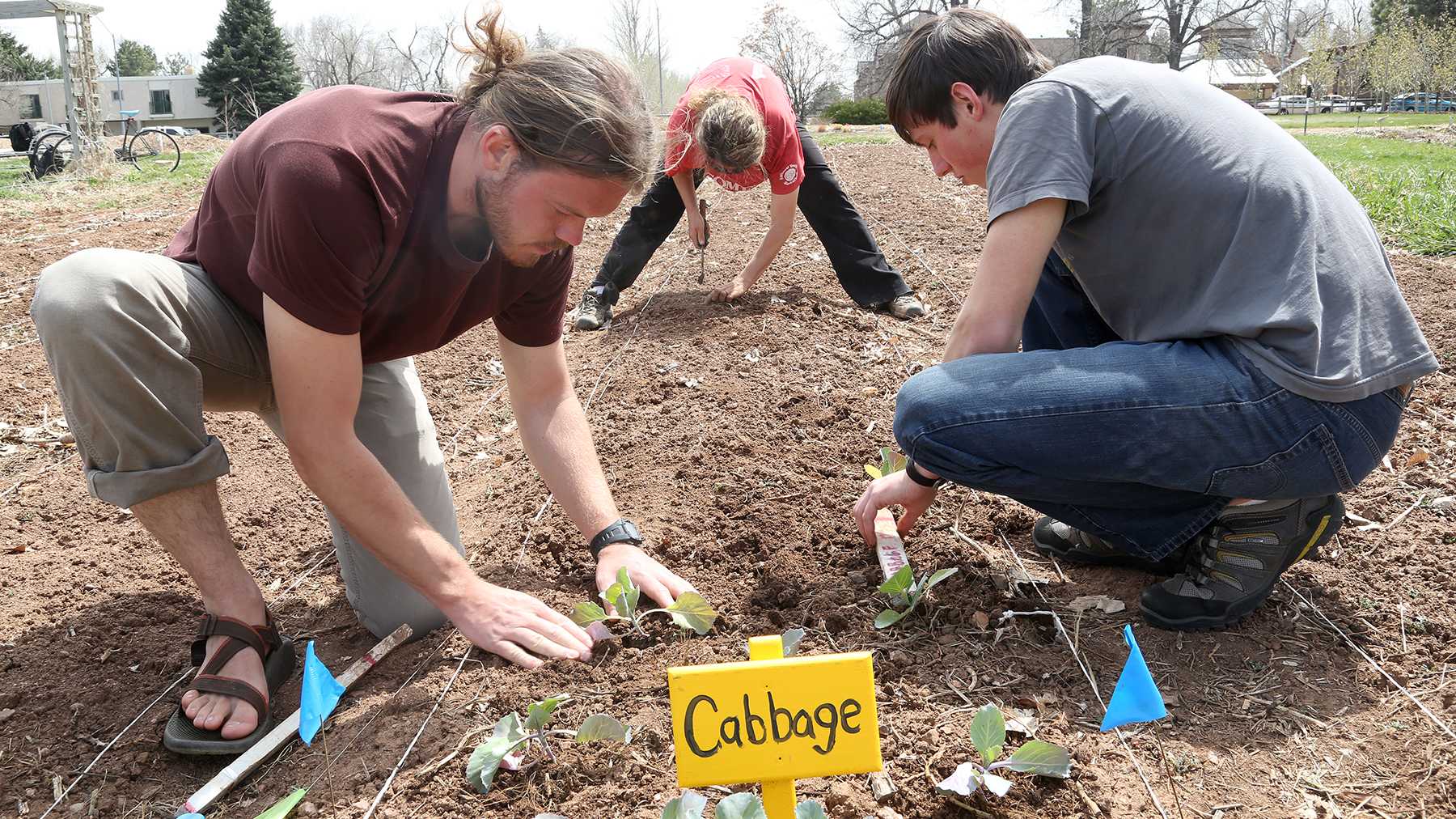 The College of Agricultural Science is out-pacing other colleges in the University in terms of percent increases of applicants for the class of 2018. The number of undergraduate students in the college is expected to increase from 1,300 to 1,800 in the next eight years.
The increase is primarily in the animal and equine science departments, but there has also been an increasing number of students with no agricultural background applying to the college.
"We're preparing for a massive increase in the number of students," said Dr. Craig Beyrouty, dean of the College of Agricultural Sciences. "More non-traditional, non-ag students are seeing that there are very important careers and opportunities in agriculture."
This upward trend in applications hasn't happened overnight. Over the past four years, the college has implemented a strategic recruitment program to help get the word out about agriculture at CSU.
"This is the first time we've taken a more integrated and robust focus on recruitment," Beyrouty said.
The growth isn't entirely due to increased recruitment. In the past four years, the college has worked to improve the overall academic experience for students. New support staff have been hired to increase diversity, improve retention and expand career counseling.
"As a university and as a college, we cannot be excellent unless we are inclusive. My role in this is to continue diversity-related research for the College of Agricultural Science setting, provide training and spaces for critical dialogue around diversity issues, and provide resources for students, faculty and staff," said Shannon Archibeque-Engle, the director of diversity and retention for the college — a position that didn't exist until last year.
Jessica Mullin, a graduating agricultural business major, noticed the steady increase during her time at CSU. She said she is happy to see the college reaching a broader population.
"When I came to CSU, the Ag College felt very much like a smaller family college, and I knew a large majority of the people," Mullin said. "We are bringing lots of new people in and teaching them about agriculture, which is a very big step of success."
One of the college's biggest selling points is the wide variety of hands-on learning opportunities it offers, especially because many jobs in agriculture require applied skills that can't be taught in the classroom.
Beyrouty encourages students to take advantage of these opportunities — to interact with faculty, to participate in clubs and traveling judging teams, to study abroad, but most of all to complete at least one internship during their time as undergraduates.
"It's that experiential knowledge and exposure to different ways of thinking (a student gains) that is important," Beyrouty said.
Mullin agrees that the internship she completed with the National Reining Horse Association played a major role in developing her post-graduation plans.
"I had always heard people talk about how wonderful internships were, but to get to experience this first hand was extremely beneficial to me," Mullin said.
She plans to travel to Texas after graduation to take a position with Brian Bell Performance Horses, which specializes in training and showing world class reining horses.
"I definitely echo the advice of so many people, and I would recommend an internship to every individual that is even sort of considering one. They are an incredible experience, and the networking and connections you make are incomparable," Mullin said.
To keep up with the growing number of students, the college plans to enhance many of its facilities. A huge expansion to the animal sciences building, an improved therapeutic riding complex named after CSU professor Temple Grandin and a new agricultural education building are all in different stages of planning. In addition, the horticulture department has already developed large-scale plans for new greenhouses in the event the on-campus stadium demolishes the current ones.
"We know where it will be, what it will look like — it will be state of the art," Beyrouty said.
The greenhouses will be relocated south of campus near the Gardens at Spring Creek.
With all these changes, Mullin might not recognize the college when she comes back to visit in a few years — but that's probably not a bad thing.
Collegian Editor at Large Isabella Heepke-Laws can be reached at news@collegian.com.