The MAX system saving the environment and wallet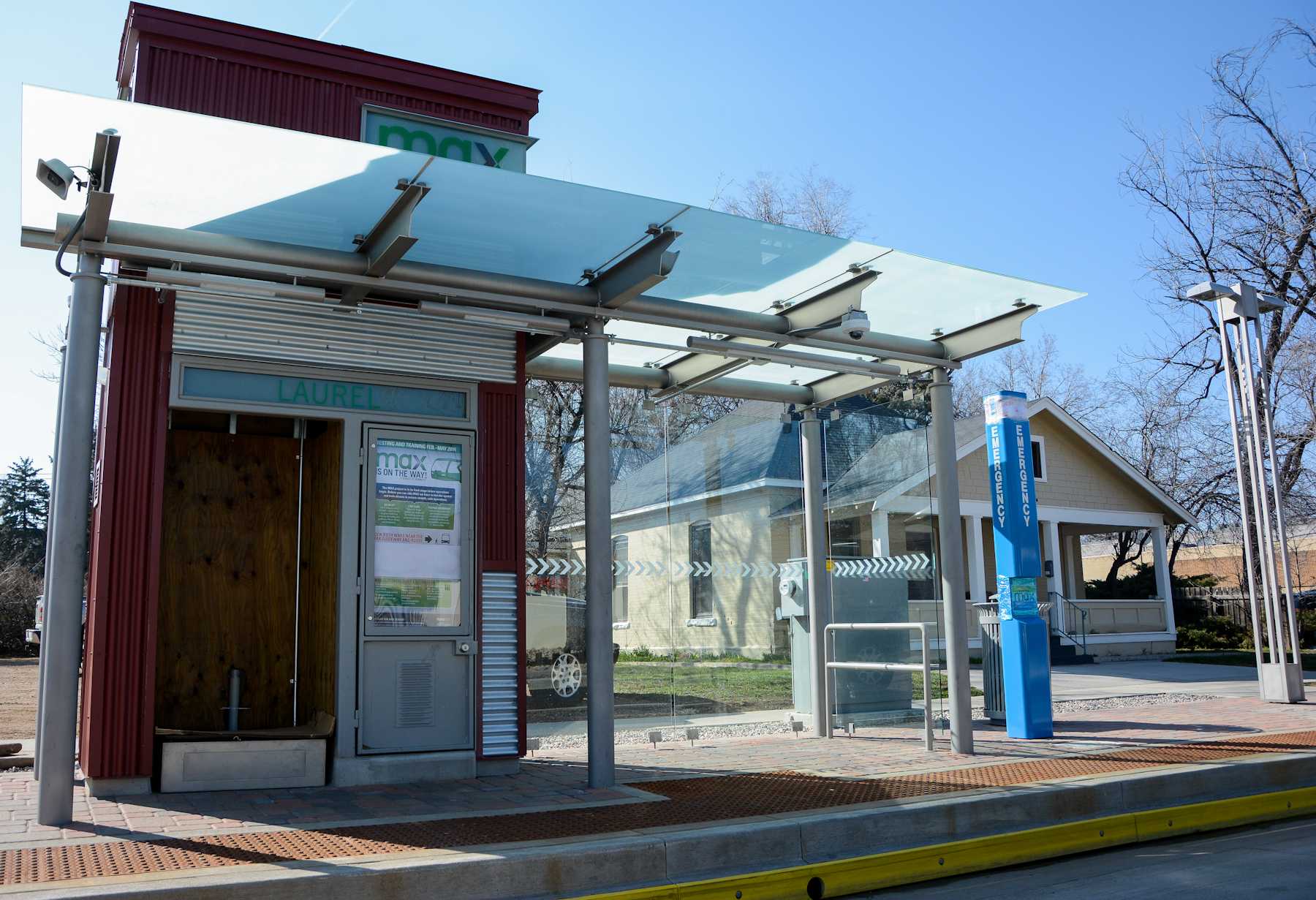 The Mason Corridor MAX system is expected to provide Colorado State University students with the opportunity to save both the environment and the contents of their wallets.
The sleek, accordion-style buses equipped with on-board WiFi, bicycle storage and comfortable seating will arrive at stations every 10 minutes, providing efficient transportation for CSU students and Fort Collins residents.
By switching from personal vehicles to mass transit systems such as the MAX, we can reduce our annual CO2 emissions by 37 million metric tons, according to the American Public Transportation Association. The Environmental Protection Agency states that one vehicle emits an estimated 20 pounds of CO2 per day, or 4,800 pounds of CO2 per year. This contributes to climate change trends caused by the depletion of our ozone layer.
By reducing the number of personal vehicles on the road, systems like the MAX buses can reduce CO2 emissions by 30 percent, consequently mitigating the negative effects of climate change.
"Any chance to offset carbon emissions is helpful. Bus traffic decrease on College Avenue will be especially helpful," said Dr. Stuart Cottrell, professor of human dimensions of natural resources.
The MAX system is not only good for the environment, but also good for the economy. By
switching from personal vehicle use to the MAX system, we could save the U.S. an equivalent of 11 million gallons of gasoline per day or 4.2 billion gallons of gasoline annually, according to the APTA. This means you can save an estimated $6,251 on gasoline expenses per year.
"It'll be so easy to get downtown and back and perhaps bring more mid-week business to downtown via CSU students. There will be tremendous economic benefit to some businesses along the route," Dr. Cottrell said. "For instance, the Spring Creek station behind Whole foods and the bridge across will allow a lot of people in the U.S. Forest Service and other offices there to simply walk over to Whole Foods, the wine store etc."
By not only providing efficient bus transportation, but also new bicycle and pedestrian paths, the remodeled Mason Corridor will reduce traffic congestion along College Avenue.
"MAX is a step in the right direction for mobility issues in Fort Collins," states Dr. Cottrell. "This will be terrific for student mobility and connectedness to Fort Collins."
However, some CSU students feel concern about the effectiveness of the MAX system.
"There's already a bus system in place, I don't think current Transfort users are going to want to use the MAX," said Brett Snider, senior natural resources rec and tourism major. "Besides, not only will it be difficult for riders who don't live along the corridor to get to pick up points, there's only room for three bikes on the MAX at a time."
While faced with a few setbacks, the Fort Collins MAX system will provide several environmental and economic benefits to Fort Collins. Set to begin running this May, the MAX system will allow free ridership for CSU students.
Collegian editor at large Brittany Messinger can be reached at community@collegian.com. Brittany Messinger is apart of Wildlife Society and the National Renewable Energy Laboratory.