Project Homeless Connect, connects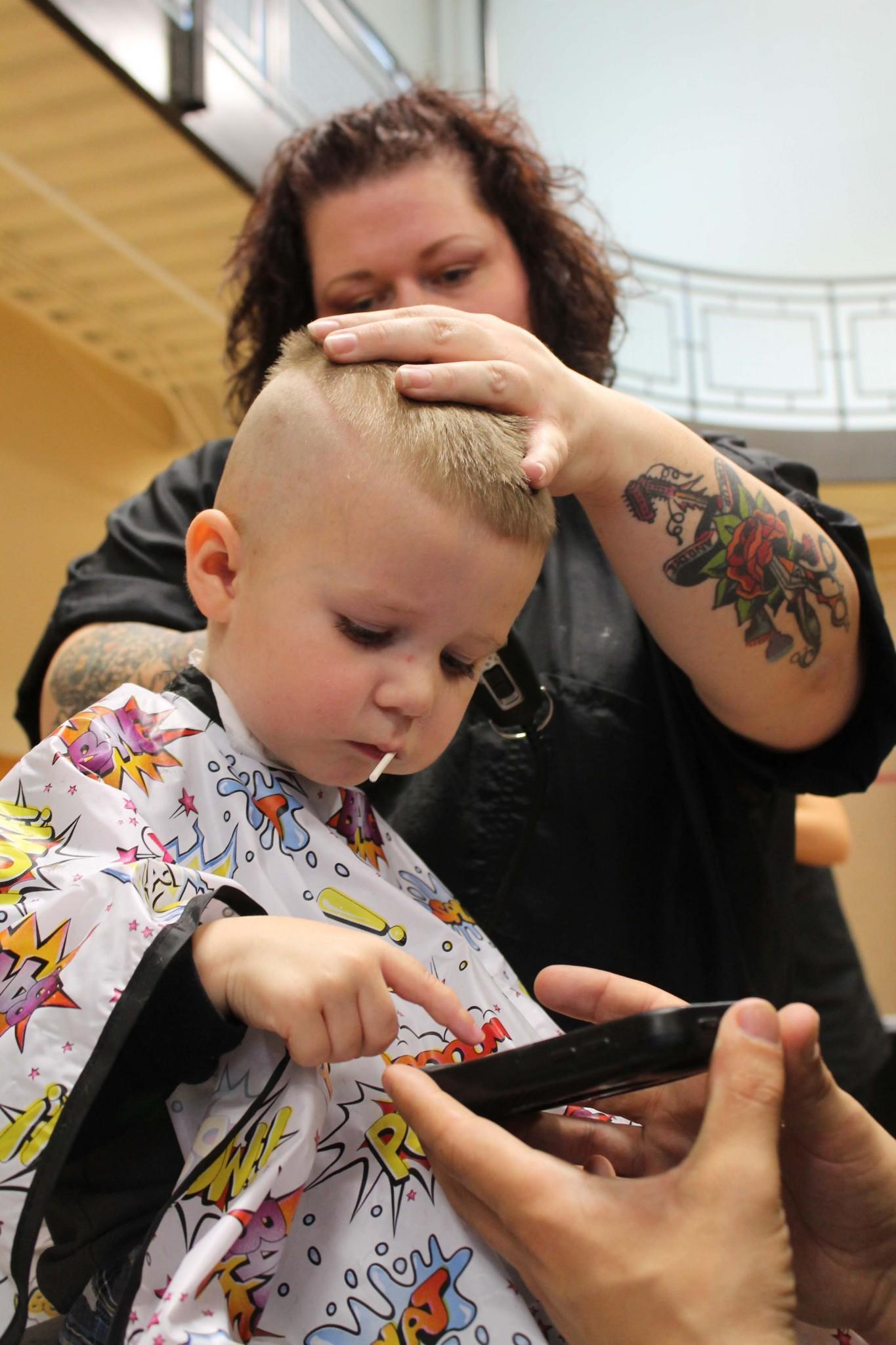 Project Homeless Connect changes lives, but only temporarily.
I volunteered for the event this past Friday, which was put on by the SLiCE office and Homeward 2020. It is a annual day-long event that connects volunteers from CSU and the surrounding community with people who are experiencing homelessness in Fort Collins.
This was not my first time volunteering; I worked it last year when I was paired with a Fort Collins family who didn't "look" homeless.
They had somewhere to sleep that night, the mom was currently working a job, and the kids seemed healthy and clean. This is the first part of what Project Homeless Connect taught me.
People don't "look" homeless; they are people first. Homelessness is something that they are experiencing, but it this is not their identifier. It is often temporary, and can happen to anyone.
This year I was paired with Bernie, a 76 year old from a small mountain town in Colorado, who looked about 63. He currently lives in Greeley and told everyone that he got "stuck there" after losing his job in the bowling business, back in the day where bowling was a popular social pastime.
Bernie was a kind of guy that attracted people who were in trouble. Even after only a few minutes of our encounter, I felt so comfortable around him. I learned soon that he had fostered multiple children throughout his life, often something he would call "by accident."
One of his foster children, who eventually he adopted so that his son could get his Green card, now is studying at a university in Virginia. Bernie doesn't remember the last time they had spoken, but I knew that he had saved his son's life.
As we walked through the Aztlan Center to look at the different services offered, from health care, haircuts, family portraits, legal assistance, housing services, and homeless shelters, I didn't want Bernie to feel like I was babysitting him.
Caite Plunkett, the student volunteer coordinator from the SLiCE office, referred to this as a "power dynamic" in volunteering.
"Typically, the people that volunteer have the time, so that means they have the privilege," Plunkett told me.
I am privileged, and so are all of the CSU volunteers who came that day. We would be giving up a few hours of our day, and then returning to our classes, our jobs, our friends, our houses that same night.
Bernie would be going back to the temporary job he got the day before delivering telephone books, and then to the Guadalupe Homeless Shelter in Greeley that night, a place that is a not permanent. He was so honest and humble and vulnerable during our few hours together, and I saw him as person, not as homeless.
Zach Penland is the managing director of the Murphy Center, something like a day-to-day version of Project Homeless Connect, which is always in need of volunteers located on 242 Conifer St.
"People experiencing homelessness are just like everyone else. They've just had some additional barriers," Penland said.
For Bernie, the thing that was hardest to know at the end of the day is how alone he was. I could not get through one day of his life.
"Take back your experience and share it with everyone you know," Penland told me.
In the previous article about Project Homeless in the Collegian, it was printed that there are 289 people experiencing homelessness in Fort Collins.
"That was one day, there's over 2,000 people experiencing homelessness in Fort Collins and those are just residents," Plunkett said.
Homelessness is a spectrum, Plunkett said.
"The United States has a culture of independence and trying to make it on your own," Penland said. "One of the biggest obstacles we have is people's pride."
Collegian Features Beat Reporter Hannah Hemperly can be reached at news@collegian.com