Battle of the bulge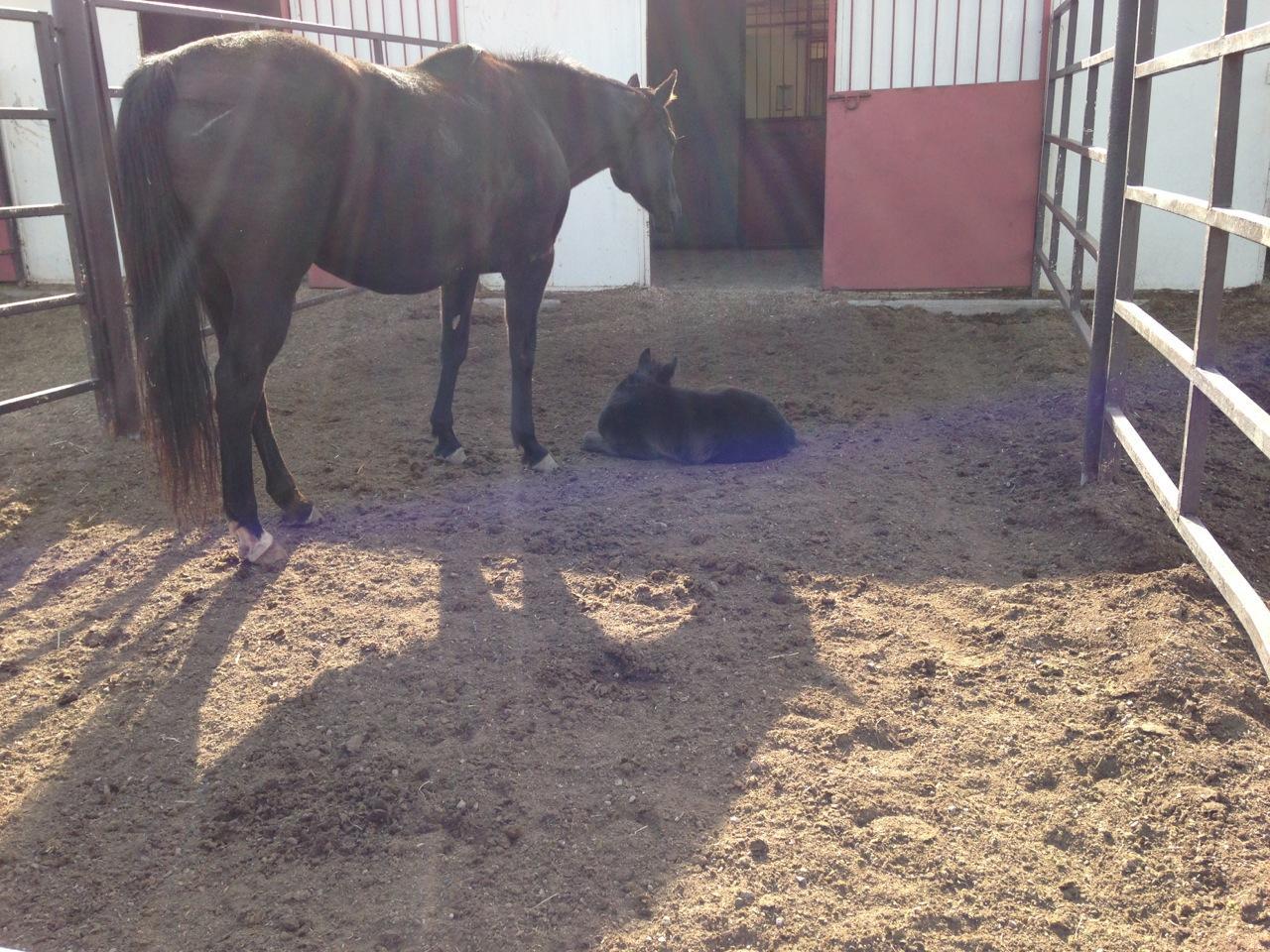 As far as diets and fads go, even horses haven't been immune wacky trends. If someone told you a horse could maintain health and a steady weight by eating 16 to18 hours a day you'd probably think that's crazy. But that's how horses have lived for thousands of years.
Part of the way they win the battle of the bulge while eating all day is that their stomach can only hold about two to four gallons of food at a time for a 1000-pound horse. Unlike humans, horses will never be part of the bulimic crowd since they don't have the ability to regurgitate their food. Anorexia, where there is a failure to eat, is usually linked to poor dental health, diseases or toxins and can be addressed by proper care, changes in feed and medication.
Horse owners don't have to go it alone or trudge through nutrition studies to find the right information to feed their horses. They can turn to nutritionist Kelsey Swyers, P.h.D at Ranch-Way Feeds based in Fort Collins.
I learned that 90 percent of their business is formulating custom feed when I took a tour recently with my class. They produce animal feeds for beef cattle, poultry and horses, but they also have made elephant cakes. Not that I expect you to come up with a pet elephant, but if you worked at a zoo, well all right then.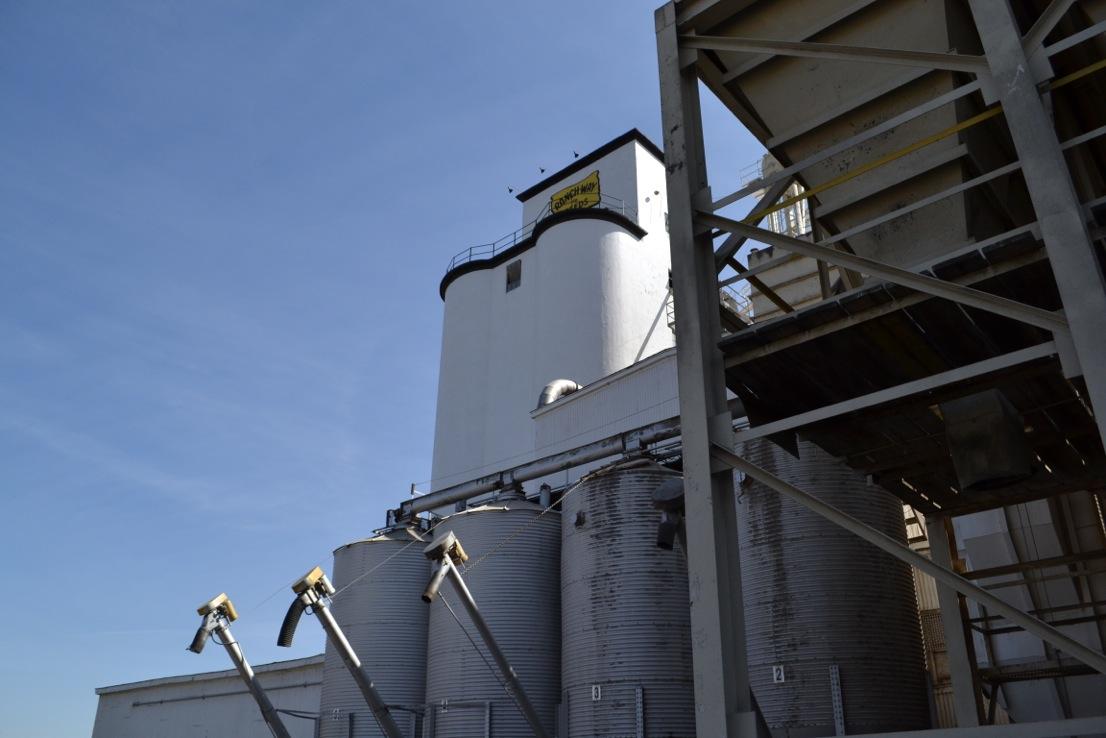 People are used to thinking about a food pyramid and how many servings per day of each type of food group to eat.
"Horses have nutritional needs as well, primarily carbohydrates, proteins, and fats, but they also need a lot of non-digestible fiber," said Trisha Wooldridge, nutrition services assistant manager.
Horses are grazing animals, but unlike cows they only have one stomach. In fact their digestive tract is very similar to ours except for the fact they can ferment fiber in their cecum, right at the beginning of the large intestine, with the help of microbes. This allows them to extract valuable nutrients from cellulose that we can't.
Living in a box stall and being fed twice a day is a modern situation, compounding problems for the horse. Eating all day matches a horse's natural digestive biology. The time spent grazing not only allows the horse to meet its nutritional needs, but constant movement aids in digestion and overall health.
Living inside is not only a more sedentary life-style, like being a couch potato, but can lead to other problems. Boredom creates strange behaviors like cribbing, which is eating wood beams in the stall. It also creates other stable vices like windsucking. Just like the name implies, the horse grabs onto something with its incisors, arches its neck and sucks in huge gulps of air.
These compulsive behaviors have also been linked to anxiety and confinement. Providing non-digestible fiber keeps the horse busy while not adding to his daily calorie count.
Another consequence of mealtime twice-a-day is colic. It is defined as any type of abdominal pain. Hungry horses eat too fast. This can lead to colic as small as stomach upset, or become more severe impactions or blockages, even requiring surgery to prevent death.
"10 percent of all horses suffer at least one bout of colic in their lifetime," according to American Horse Daily. And a little more than 6 percent of those die, nearly twice as many horses as are affected by other diseases or injuries."
Besides the extra expense of calling the vet out for a house call, severe cases require surgery which runs about $7,000. While many owners carry colic insurance, the old saying of an ounce of prevention is worth a pound of cure really applies here.
So what can make a horse's diet more normal when they're housed in pens or box stalls? A big pair of words you'll hear on this topic is free choice. This simply means that the horse has access to food and water and can eat or drink when he chooses.  While this isn't as good as being able to graze for 16-hours a day, it is closer to natural feeding and reduces compulsive behaviors and the chances for colic.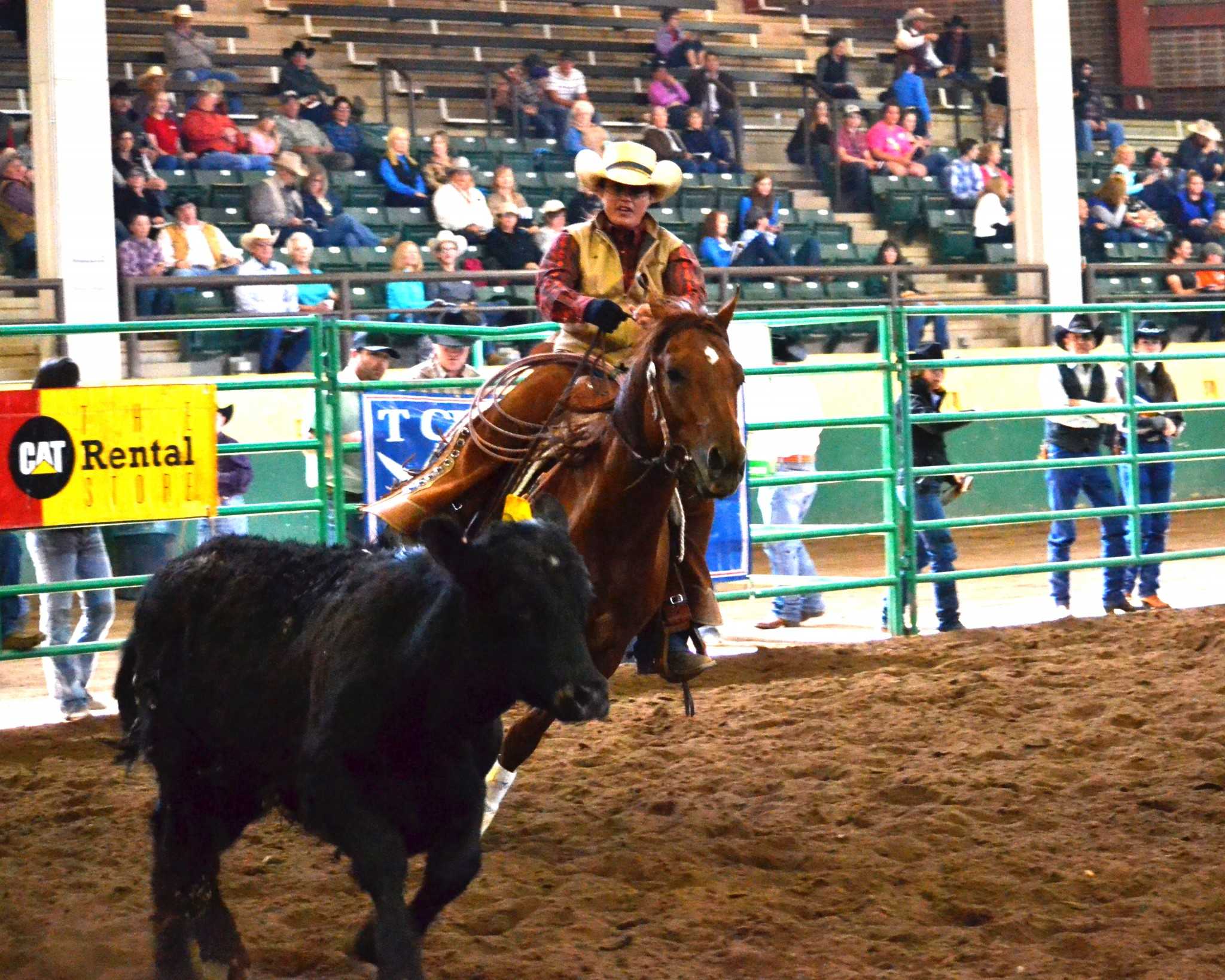 Of course, like humans, there are different nutritional needs depending on the level of daily activity of the horse such as elite athletes, pregnant mares, stallions, workhorses, and horses with diseases.
While grain is high in energy and popular in the racing industry, it can't be eaten in large quantities without complications such as colic. For most horses a maximum of five-pounds per meal is plenty. Performance athletes need this energy, but horses that do not have such heavy work loads will just gain weight and become more susceptible to diseases that we associate with obesity in humans like diabetes.
"Overfeeding concentrates is the number one problem," said Wooldridge. "Our Defiance line is low in starch and good for older and laminitc horses."
These diseases fall under the category of metabolic syndrome. Laminitis is an inflammation in the laminae or finger-like tissues that interlock and hold the hoof wall to the coffin bone. In severe cases it can turn into founder, where the tension of the deep digital flexor tendon pulls the bone away from the hoof wall.
Just like your friend who gains weight just looking at a candy bar, there are horse equivalents that are called "easy keepers." They require more management than "hard keepers" who can eat a normal amount of daily calories and still lose weight. We've all got that friend, too. No extra workouts required.
Senior horses or horses with poor dental health need feed that meets their nutritional necessities, is palatable and easy to eat. There are pre-bagged products that can fit the bill and can be softened to a mash consistency with water, which also ensures proper hydration.
Fortunately, proper diet can prevent or mitigate these problems. Horse owners need to be more aware of nutrition for horses than just about any other domesticated pet. When horses can't graze freely in pastures, they need to have nutritionally balanced supplements and feed in the form of hay, alfalfa and small quantities of concentrates like grain. Vitamins and minerals are built into some feeds, sometimes they need to be supplemented, and salt and clean water must always be available.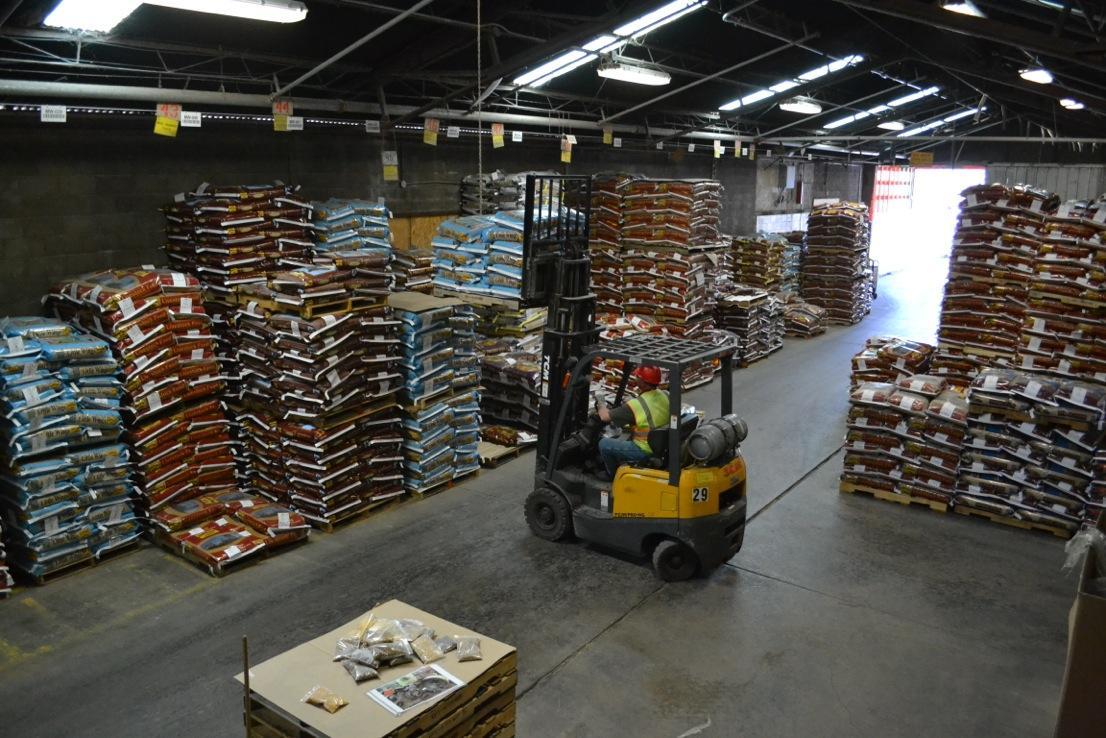 "Our motto is 'A Feed for Every Need,'" said Wooldridge at the close of our tour.
Even though fad diets might be more convenient and seem like a quick fix, they don't work for people and they don't work for horses.