Paris Beauty Trends Fall 2014
Better late than never right?
It's time for my coverage of Paris Fashion Week, beginning with beauty. Upon first looking at the shows from Paris, a lot of the beauty trends are consistent with those that we saw in Milan, London and New York. The only difference being that Paris took these trends to a effortlessly chic sophistication the Parisians are known for.
Here's what we saw in Paris:
1 | Braids
At this point, I would consider braids to fall under a classic hairstyle as they seem to reappear in some form for each season. Julien David shows us a messy halo braid:
style.com
2| Cat Eye
The '60s are coming back in full swing as we saw in both London and Milan in terms of hair and makeup. The cat eye is the epitome of the iconic style decade. Jean Paul Gaultier takes it to the extreme in his show:
fabsugar.com
3| Ponytails
From super sleek to super fun, ponytails once again ruled the runway. They are the easiest way to pull your hair back when you are having a bad hair day, and with the number of variations there are, the possibilities are endless. Maison Martin Margiela shows a cool knotted low pony that is totally practical: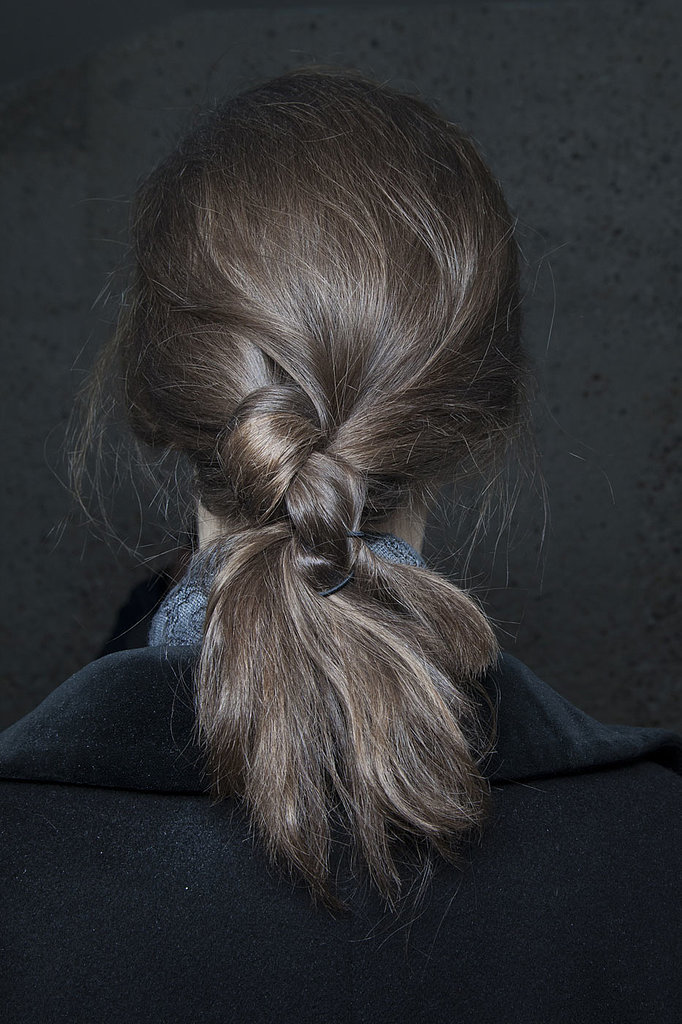 fabsugar.com
4 | Clumped Lashes
In addition to the cat eye, Twiggy style clumped lashes have been sweeping the runways for fall. Saint Laurent showcases the '60s perfectly with a thick cat eye and clumped lashes:
fabsugar.com
5 | Au Naturale
Many shows have shown this "all natural" beauty look which is a relatively bare face, free of makeup. It's a fresh take on fall beauty which typically consists of a lot of heavy makeup. Isabel Marant showed this on her show:
style.com
6 | Moody Lips
What's fall without dark lips? As we have seen at the other shows, dark lips are all the rage for the fall again. Pair with a clean, fresh face to make it stand out. Cédric Charlier showed beautiful oxblood lips at his show:
style.com
7| Bold Brows
Good news, bold brows aren't going anywhere anytime soon. From bleached to feathery to accented, brows were a showstopper on the runways worldwide. Givenchy mimics Marc Jacobs with bold, bleached brows:
style.com
Stay tuned for fashion trends from Paris later this week!
For more, check out stylenomics101.com