Full circle
Last week in our Equine Management lab we got to vaccinate the horses in the colt training class. Each student got to draw up the vaccine into a syringe and perform an intramuscular injection with Dr. Hess and Mr. Synder guiding us through the process. Dr. Hess even gave us the opportunity to do a blood draw from one of the school horses. It was an incredible experience.
I recently found an old journal from 2002 when I was a volunteer at the Audubon Society of Portland's Wildlife Care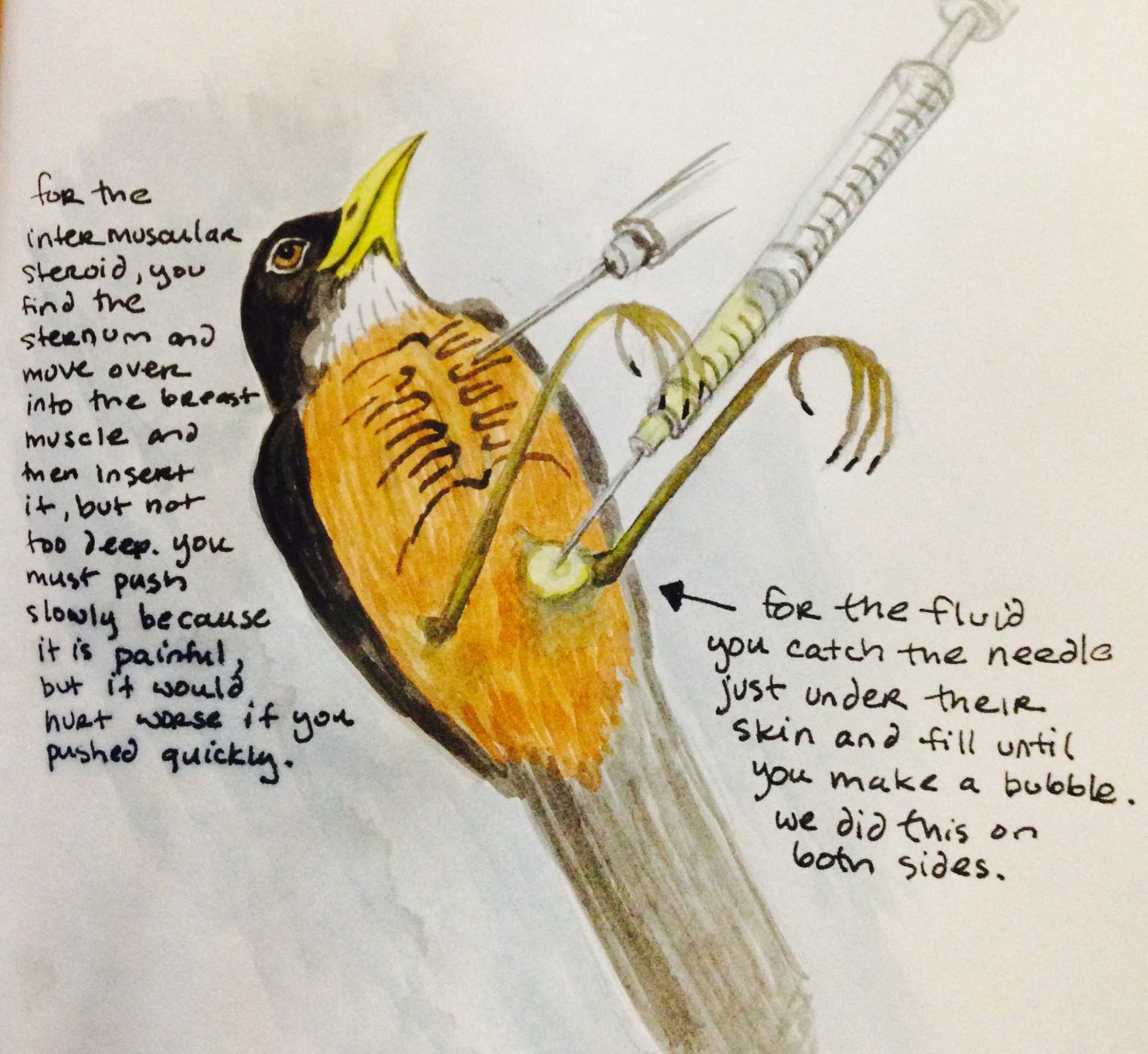 Center. It was fun flipping through the journal, reading my notes, and looking at the watercolor sketches I did so I'd remember everything that had happened.  It was a special time. I knew I wanted to work with animals and it was the beginning of the long journey that brought me to CSU.
Actually, I've been having a lot of the same feelings here in the Equine Science Program. I wish I had the time to come home and make drawings and paintings of everything I'm learning, but there just aren't enough hours in the day.
On my first day as a volunteer at the Wildlife Care Center, I had to straddle a Tundra Swan to keep it from opening its wings while holding its neck up so another volunteer could insert a tube to force feed it.
I assisted in a surgery to amputate a damaged toe on a red-tailed hawk. I learned how to give small birds intramuscular injections and subcutaneous fluids. And of course during baby season I got to prepare diets and feed a myriad of different songbirds, jays, and crows that had been brought to us because they had been abandoned, or their nests were wrecked, or they were injured from cat attacks.
It was always fun feeding baby barn owls that would crowd into the back of the cage hissing like the steamed milk part of the espresso machine at the coffee shop trying to look so mean and scary to intimidate you. Of course they were scared, but hungry and ate well.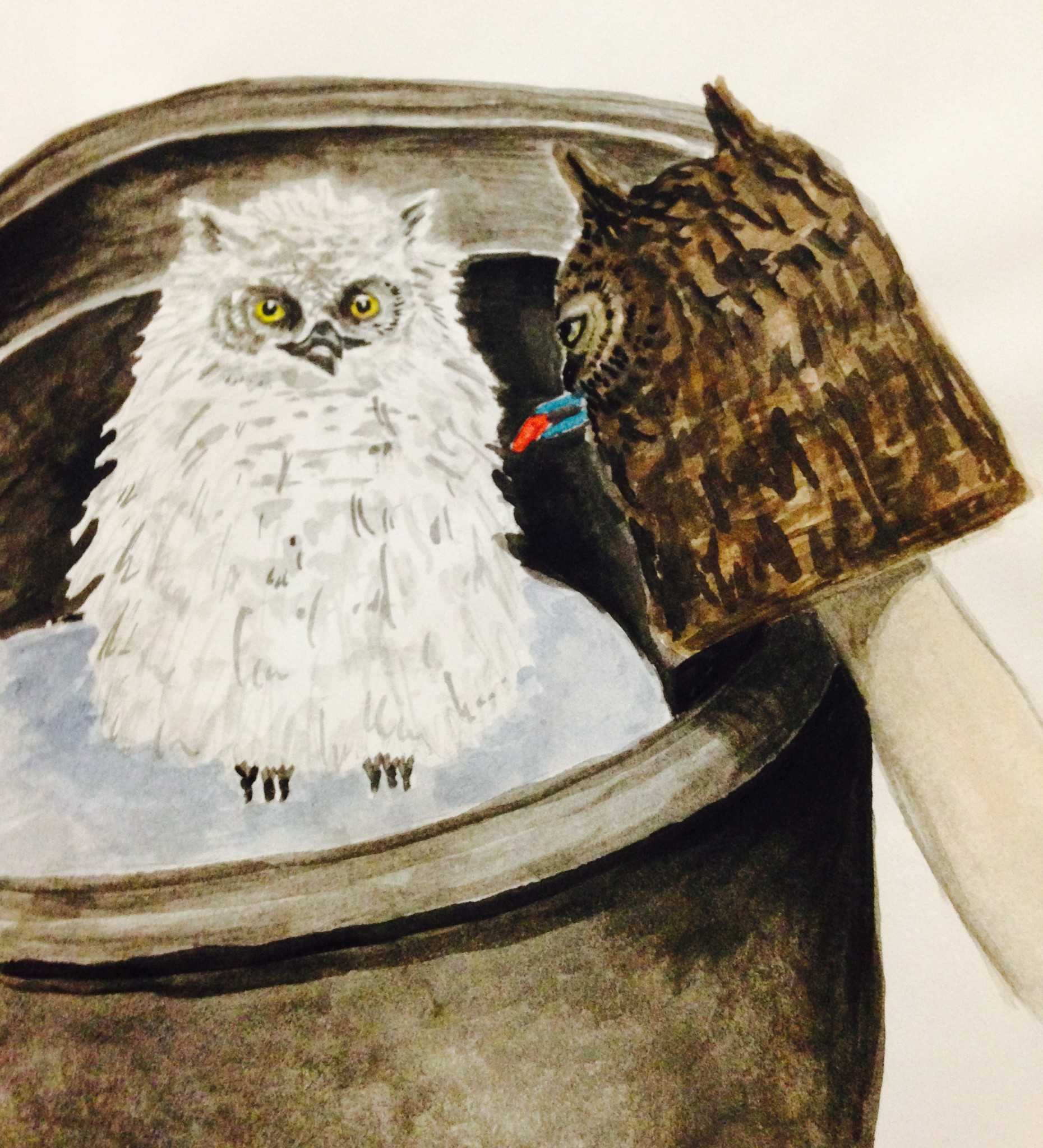 Once I had to wear a sheet over my body and feed a Great Horned Owlet with a pair of blue plastic tweezers coming out of a puppet owl's mouth. The highlight was when the birds were ready to be released. I was lucky enough to release one of eight barn owls at twilight on Sauvie's Island that summer.
Since then I've also worked as a veterinary technician in a small animal practice that used Eastern and Western Medicine. Those acupuncture needles are surprisingly hard to find in a furry dog. Especially when tucked the between toes. I learned to take medical histories while taking pet's temperatures, assist my veterinarians in surgeries, do blood draws, and prepare Chinese herbal medications, flower tinctures, homeopathic remedies, as well as Western pharmaceuticals.
My work in the veterinary pharmacy led me to an Assoicate's of Science degree from the local community college and then into a career in human pharmacy as a certified pharmacy technician in a major health system in Portland. I spent the last four and a half years doing that before deciding to return to school for Equine Science. I just missed working with animals so much.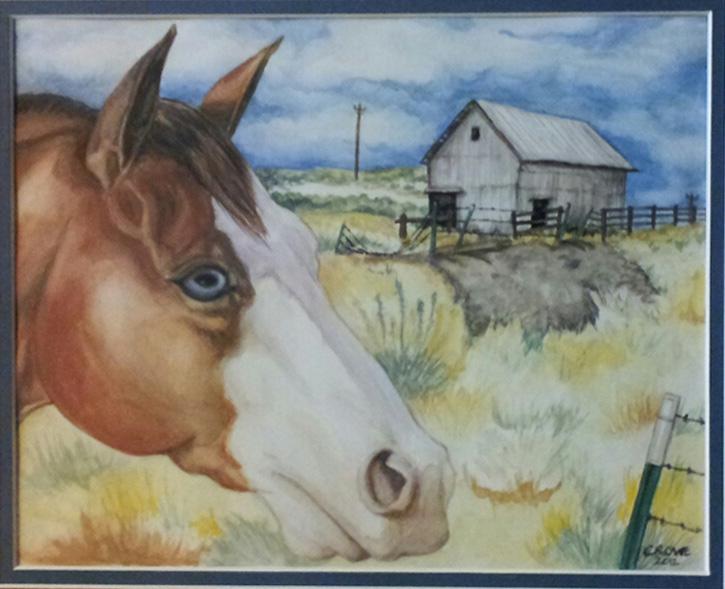 And here I've come full circle and I am gaining more hands-on experience with horses through this wonderful class. Sometimes I just don't have the words to express how rewarding my classes here at CSU are or how thankful I am to be in the Equine Science Program.