All in the Family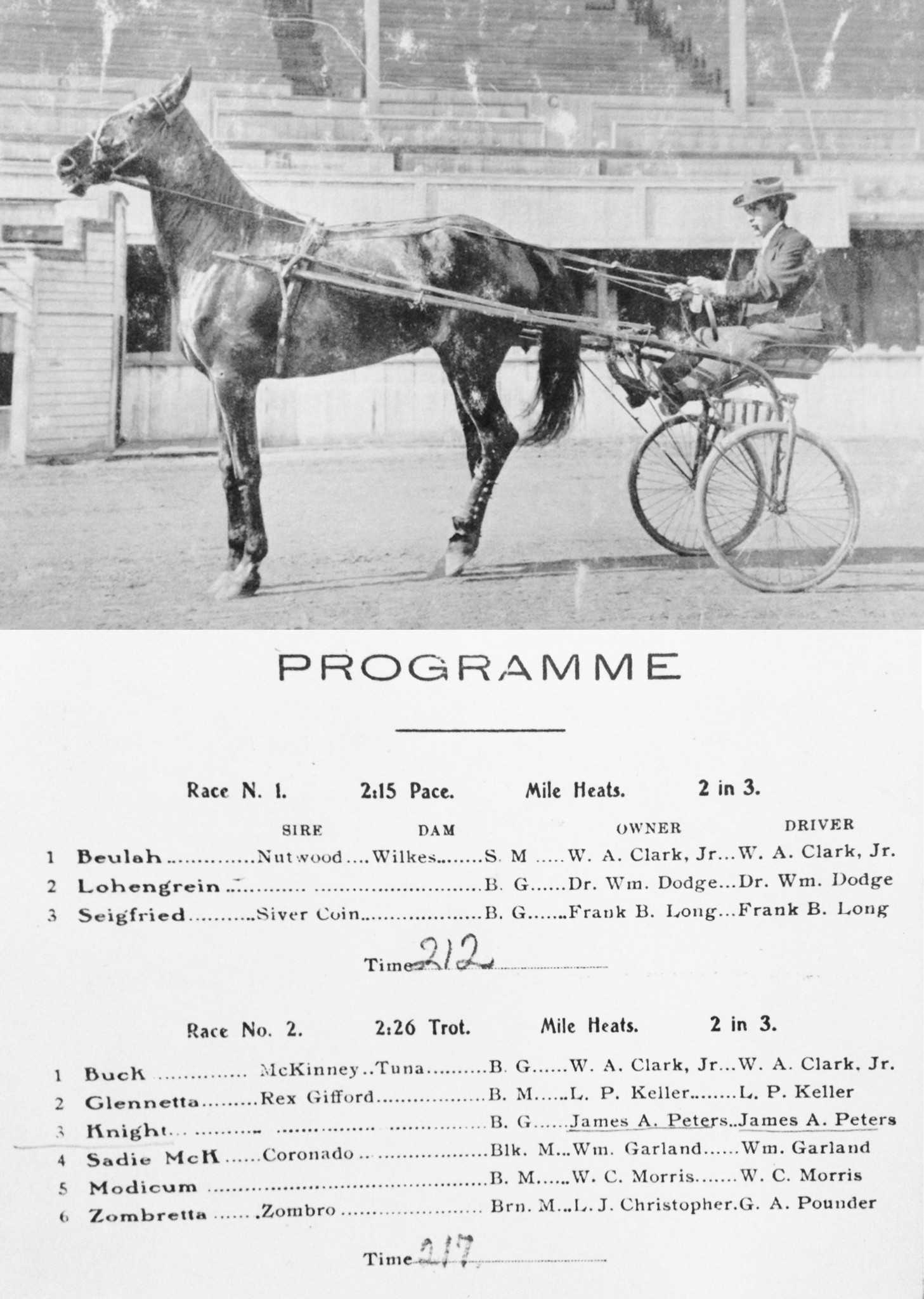 It all started with a black and white photograph of a man driving a sulky that I found during winter break. My mom had gotten out an old album that my grandmother helped me put together in 8th grade. The contents included a family tree tracing my maternal side back six generations to my Irish and Scotch-Irish great-great-great-great-grandparents who settled in northern California in the mid-1800s. I didn't even remember putting the album together.
Fortunately my mom had saved it. It also contained a portrait of my great-grandfather James A. Peters with my grandmother and grand-aunt as children, as well as his portrait, pictures of him driving his horse Knight at Hollywood Exhibition Park in 1907, and a copy of the program from the Los Angeles Driving Club Midwinter Matinee from 1908. Inside the program he's listed in the second race with a handwritten time of 2 minutes 17 seconds.
As a horse-crazy young girl growing up in Virginia I watched the Triple Crown races on TV, rode in hunter/jumper classes, and collected Breyer Horses with my chore money. One of my mom's cousins' bred and raced horses in steeplechases in central Virginia. I dreamed on being a jockey but got way too tall for that. I don't know why that picture of James Peters racing Knight isn't something I remember, but it was very special to see it now.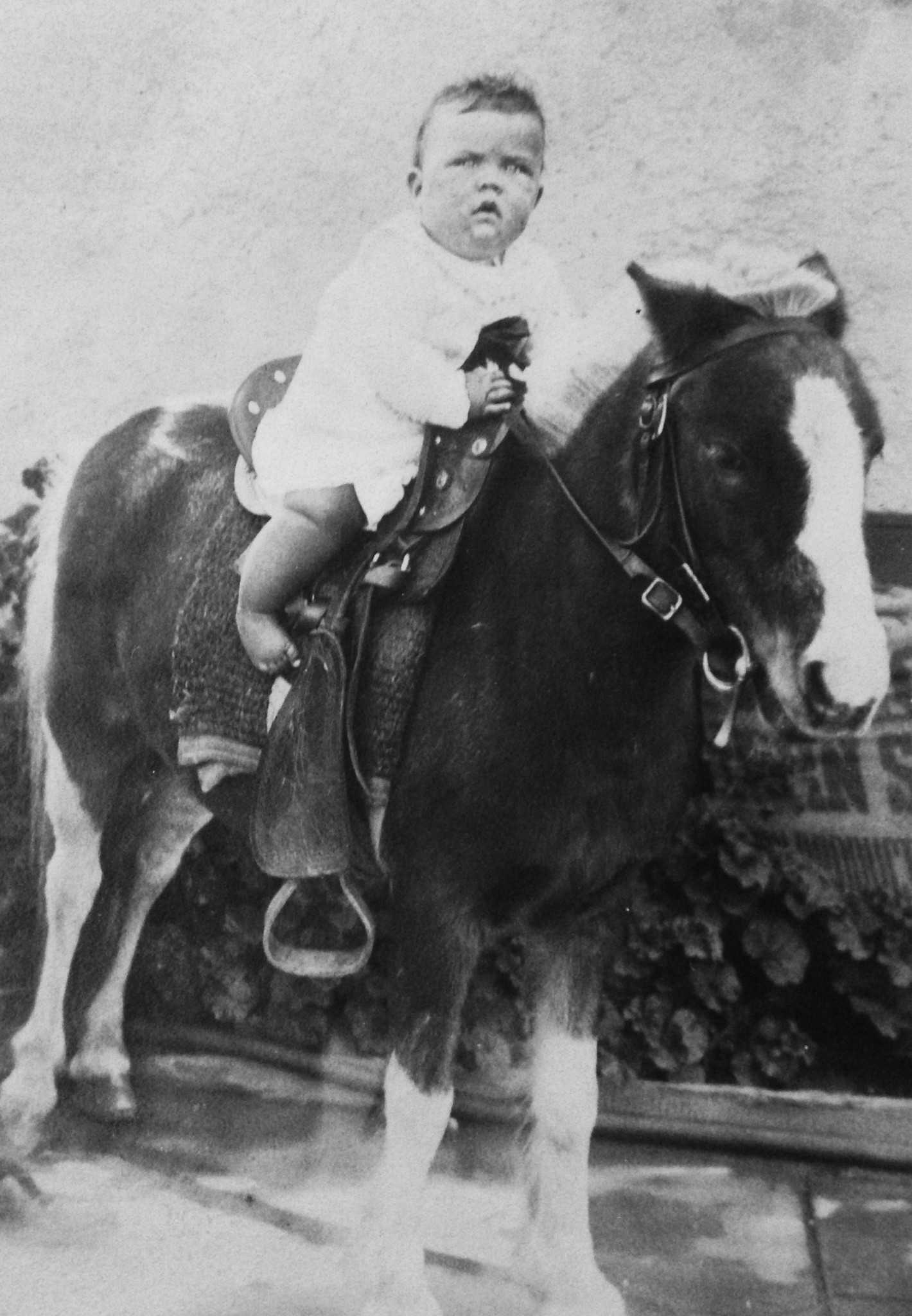 I also found pictures of my mom riding as a little baby, a young girl, and teenager. She also went on packing trips up into the mountains with my grandfather. Both of my grandparents encouraged her riding. My grandfather even took me trail riding in California when I was seven, which I vividly remember to this day. Partly because the ride was so amazing, but also because it was my first time riding in a western saddle and I loved it! The other part that made it so special was that the moment he picked me up at the airport, he took me to the western store and got me all duded up with new boots, a blue suede fringed vest, hat, and a bolo tie to match his.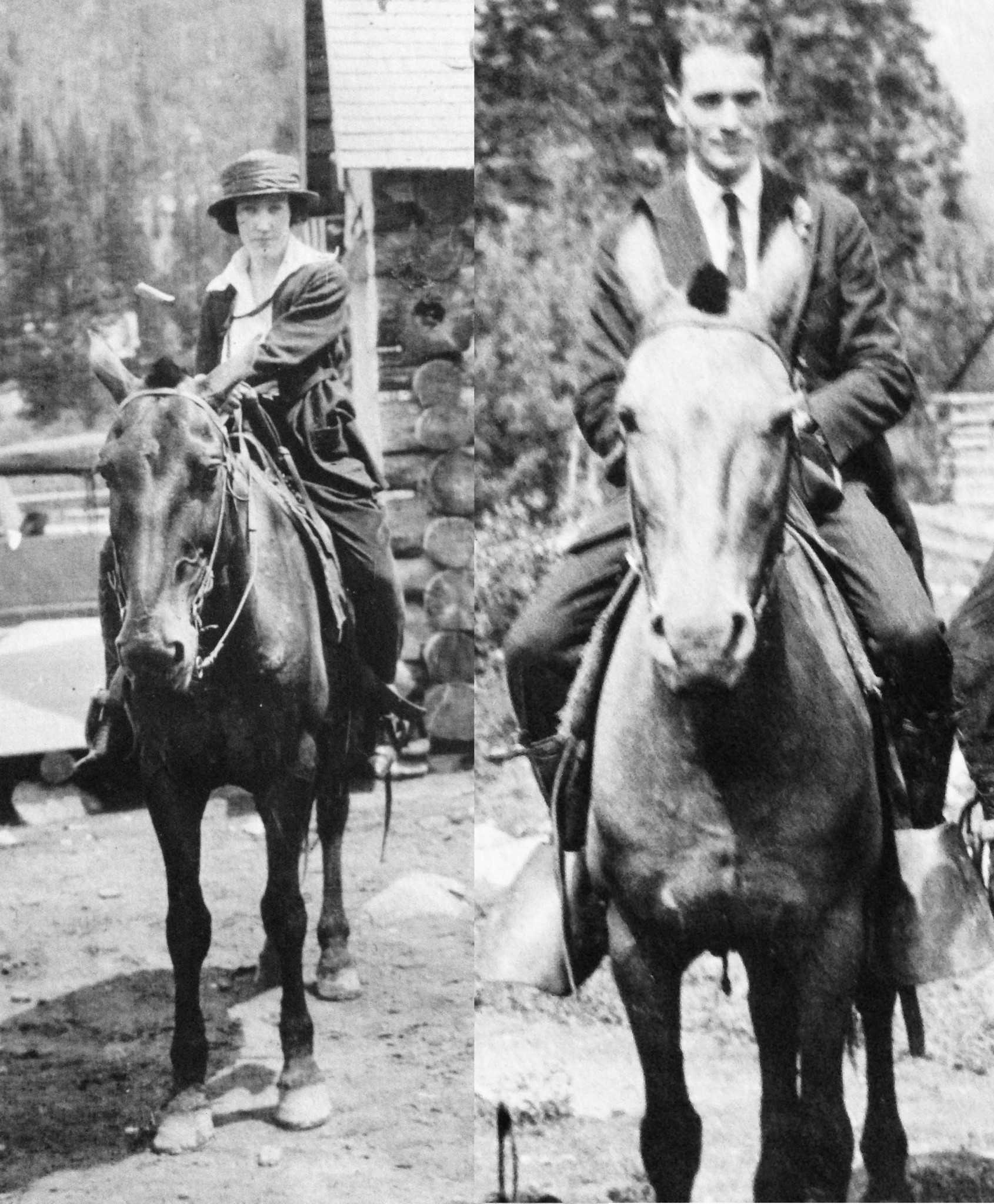 Besides the fun trip down memory lane with my mom about her side of the family, we also found pictures in photo albums that belonged to my dad. I found pictures of his parents riding in the mountains of Utah in 1920. I know my father grew up riding, but I couldn't find any photos of that. I also know that when my dad came back from WWII he went to Montana State University at Missoula to finish his bachelor's degree on the G.I. Bill. He rode horses with his cousins who lived there. I remember seeing a photo of him riding there when I was a kid, but I wasn't able to find it in his photo albums.
I still have my ribbons from my childhood competitions, and of course I have a lot of wonderful memories. I wondered why my parents hadn't shown any surprise when I left my job to come to CSU for the Equine Science Program. After I found all the pictures I realized that horses have always been a part of my family. They probably wondered why it took me so long.