Comics for Christmas
It's that time of year when the mall is the absolute last place you want to go for presents. So why not shop at your local comic book store? With the wide variety of genres, length, and art styles, you are bound to find something for everyone on your list. Here are a few meager suggestions to lighten your holiday shopping load…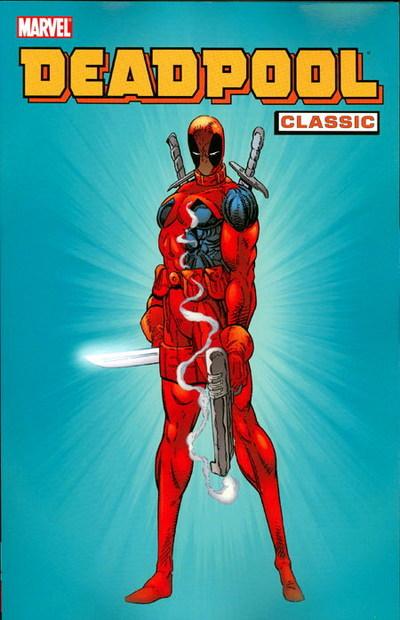 For your funny friend
Making people laugh is the greatest gift of all. And if your friend enjoys bad puns and vulgar humor with a dash of violence, Deadpool is your man. The infamous "Merc with a Mouth" is a fan favorite for his obnoxious personality, love for chimichangas, and tendencies to break the fourth wall. It helps that he has a healing factor that allows him to be killed in many hilarious ways. A great series of collections to start off with is Deadpool Classic. There are nine volumes that follow some of Wade Wilson's greatest hits from the New Mutants, the Amazing Spider-man, and his own series.
Other titles to look at: Atomic Robo by Brian Clevinger and Scott Wegner, follows the adventures of a self-aware robot that Nikola Tesa made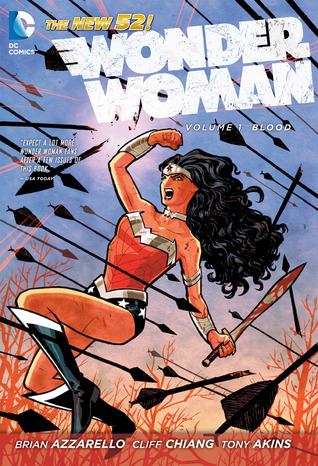 For the ladies
Comic books are not just for boys (obviously). On my wish list this year, I want more witty, tough female characters with plots that cannot replace them with the sexy leg lamp in The Christmas Story. But until then, I recommend for the strong, independent women in your life Wonder Woman, Volume I: Blood by Brian Azzaerello and Cliff Chiang. Princess Diana is the epitome of strong heroines and this latest rendition of her origins convey how badass she truly is. This team has created a compelling story filled with dark mythology, action, and a powerful Wonder Woman to idolize.
Other titles to look at: Velvet by Ed Brubaker and Steve Eting, a secretary retires her planner to return to assassin life and find out who killed a former agent.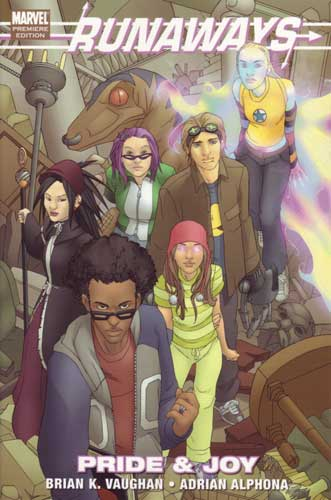 For your younger siblings
With iPhones and PS4s on this year's hot list, a graphic novel may not be the most appealing present. But once they read Brian K. Vaughn's Runaways they will be instantly hooked and you will be the champion of gift giving. It follows a group of teens whose parents make up the super villain group, the Pride. After accidentally witnessing a ceremonial sacrifice, they denounce their parents' evil ties and run away to find help. Together, they master their secret powers, run into different heroes of the Marvel universe, and try to stop the Pride. It's pure teenage angst at its finest. Start off with Runaways (Volume I): Pride & Joy and just wait to see them ask for more.
Other titles to look at: Superman: Secret Identity by Kurt Busiek and Stuart Immonen, young Clark Kent (named after the fictional Superman) is teased because of his name but discovers he actually has the powers of his namesake.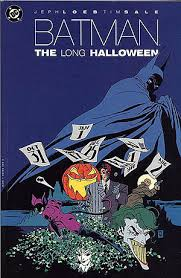 For the classic geek
These folks are the hardest to please and honestly I have yet to crack them. Their seemingly infinite knowledge of the comic book universe is daunting, but you really can't go wrong with the classic Batman graphic novel, Batman: The Long Halloween by Jeph Loeb and Tim Sale. The limited run series follows Batman, Captain Gordon, and District Attorney Harvey Dent in investigating the mysterious murders of mob family members. Besides having interesting murder mystery plot, the evolution of Harvey Dent into a more sinister character is tantalizing. Its mystery film-noir stylization gives the story a unique twist and has been called one of the best Batman graphic novels.
Other titles to look at: Origins of Marvel Comics by Stan Lee, how Stan Lee turned the characters in his head to the heros on the pages with origin stories of the Fantastic Four, Spiderman, Thor, the Hulk, and Dr. Strange (This one isn't in print, but you can find used copies on Amazon and Ebay)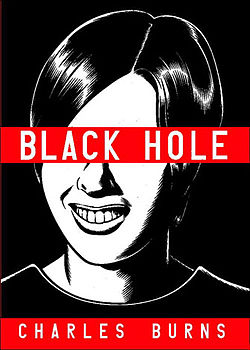 For the curious
The great thing about comic books is there are no boundaries. There isn't one style of art, one genre to stick to, and nothing is off topic. Black Hole by Charles Burns is my case and point. Granted I haven't had the chance to read this, but it is a high priority on my to-read list. What I've read the premise is this: in a suburban Seattle during the 1970s, many teenagers have contracted a sexually transmitted disease that manifest physically to different degrees. It has one multiple crticically acclaimed awards and hopes for it to be turned into a film are in the works.
Other titles to look at: Pretty Deadly by Kelly Sue McConnick and Emma Rios, a dusty yet colorful western following a young girl, one-eyed old cowboy, and an assassin from an old wives tale