I know that it's technically 'Music Monday' but I want to talk about the Oscars and it will be totally old news by 'Film Fridays' so I am going to do it now. It is my blog, I can do that. Also, the 'theme' for the Academy Awards last night was music in films so this totally counts. Loopholes.
I am not going to do your typical recap "oh, Billy Crystal was the host again and the one movie everyone expected to win, won?" I am also not going to just talk about what people were wearing (I am going to talk about what people were wearing a little bit) who knows what I will talk about. I don't yet. Winging it. Just like some of the speeches last night.
So what happened last night?
It all started with red carpet interviews, as always. 
Only this time they had Kelly Rowland the second favourite Destiny's Child member (sorry Michelle) and Kristin Chenoweth doing interviews, but no one really knew why. Kristin also kept comparing her lack of height to everyone else and no one really knew why.
http://www.youtube.com/watch?v=opaZ68R5Jqw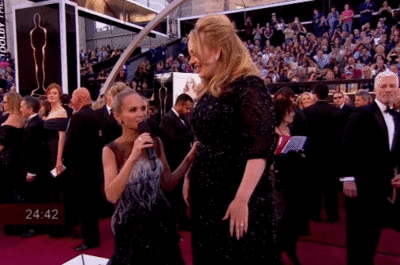 And as stars continued to arrive, the interviews continued, although some people were having more fun than others. 
K-Stew for example, was on crutches. Though no one knows why.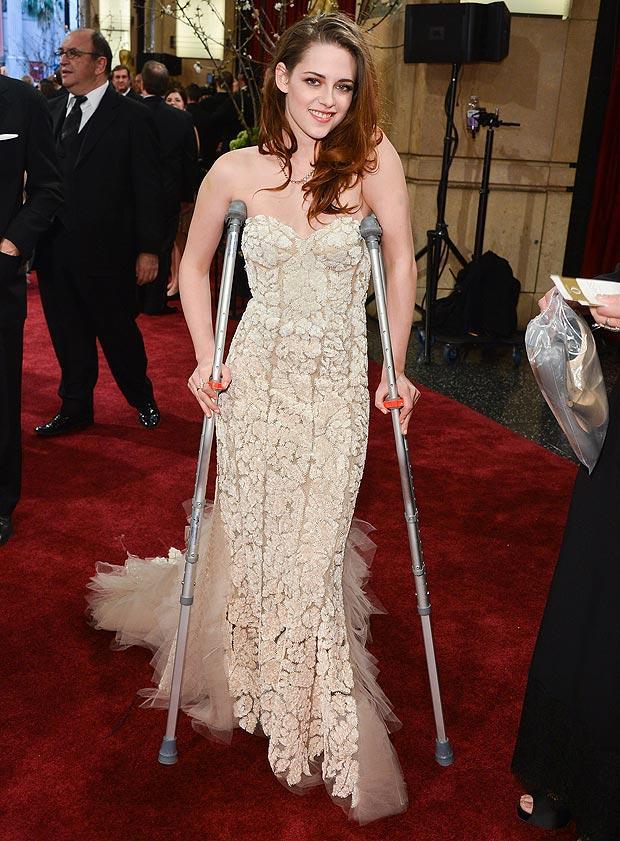 And Les Mis star Amanda Seyfried looked like she had just had enough. Enough of what, I'm not sure. I think she mentioned she was wearing a corset but my housemate was talking over her interview.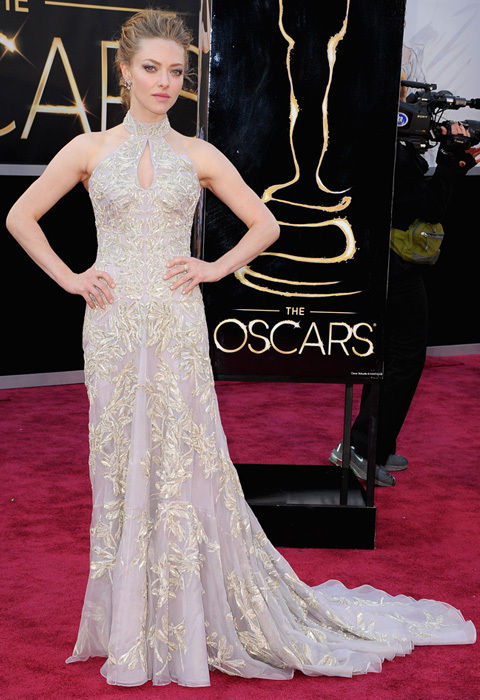 Quvenzhané Wallis, star of Beasts of The Southern Wild, was having a great time though. But why wouldn't she? She had a puppy purse that was personally designed for her, she was just cast as Annie in the Will Smith/Jay-Z collab. And she got to stay up past her bedtime. Probably.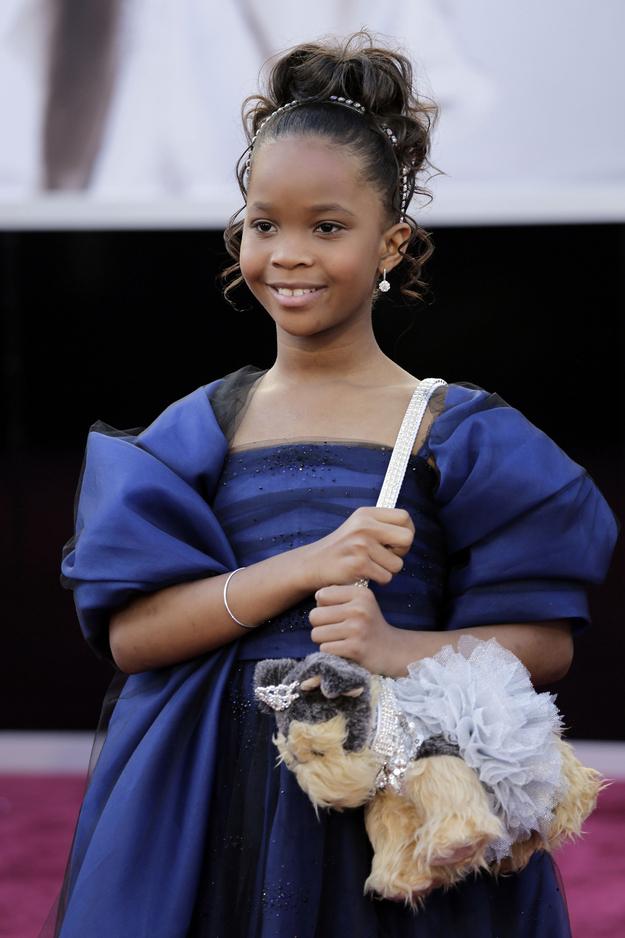 And of course Jennifer Lawrence talked about food. And Dance Moms.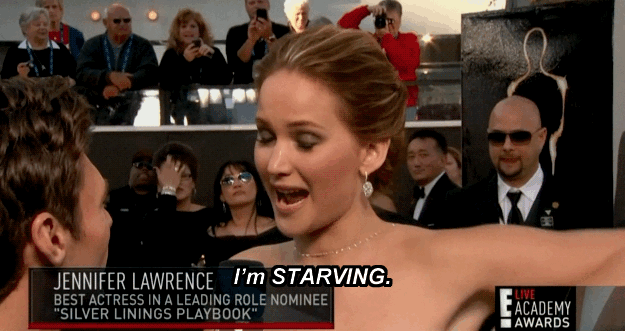 Then we went inside, and things started. And it wasn't really that funny. 
Seth MacFarlane was the host of this year's Academy Awards and while I was thankful to not have to sit through yet another year of Billy Crystal, I was not impressed. I'm not going to get into it, because this post would be way too long, but I just didn't find him funny.
This though. This was good.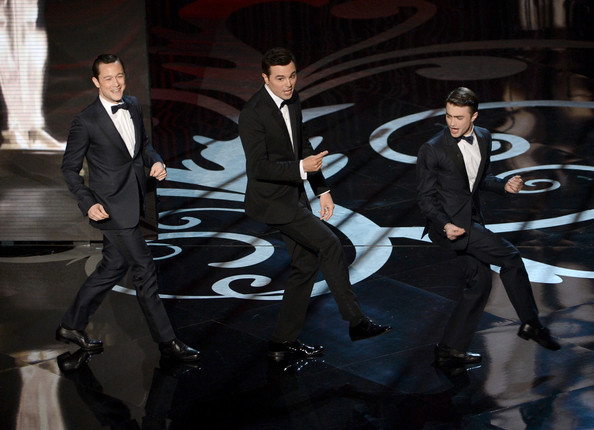 His whole "I bet I am going to be awful so I am just going to make fun of all the bad jokes" but got a little tired. And the whole Ted climbing a chair thing made me uncomfortable. Oh wait, that's right. It wasn't real.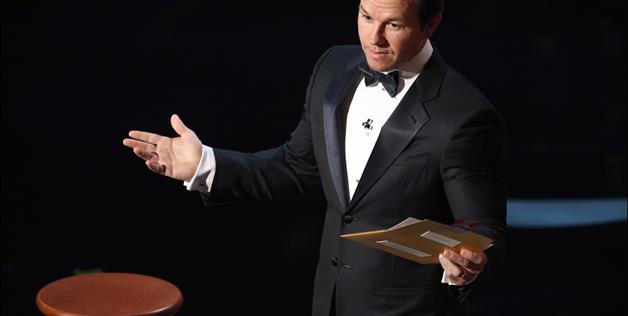 The Avengers assembled.
And that was awesome. And way too attractive. But Scar-Jo was nowhere to be found and whoever wrote their bit did an awful job because it was not as funny and banter-ful as anyone wanted it to be. But like, well done Gents. You all clean up well.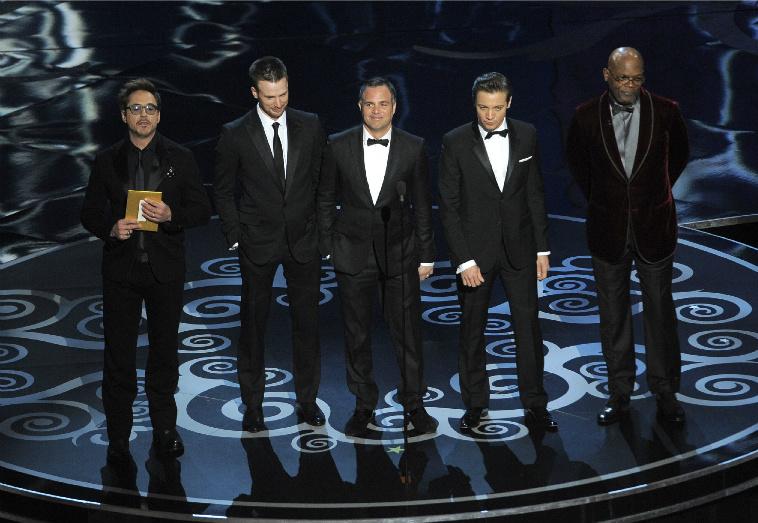 There were a lot of musical numbers. Some that were not quite relevant to this year's awards.
Like when Catherine Zeta-Jones sang 'All That Jazz' and I loved it  but I was confused. I think the best part about the Chicago reunion though was when Renee Zelwegger completely lost the ability to say the names of winners.
The had Harry Potter present an award with Bella Swan and the world slightly exploded. 
What do you think they talked about? Do you think they talked about Robert Pattinson?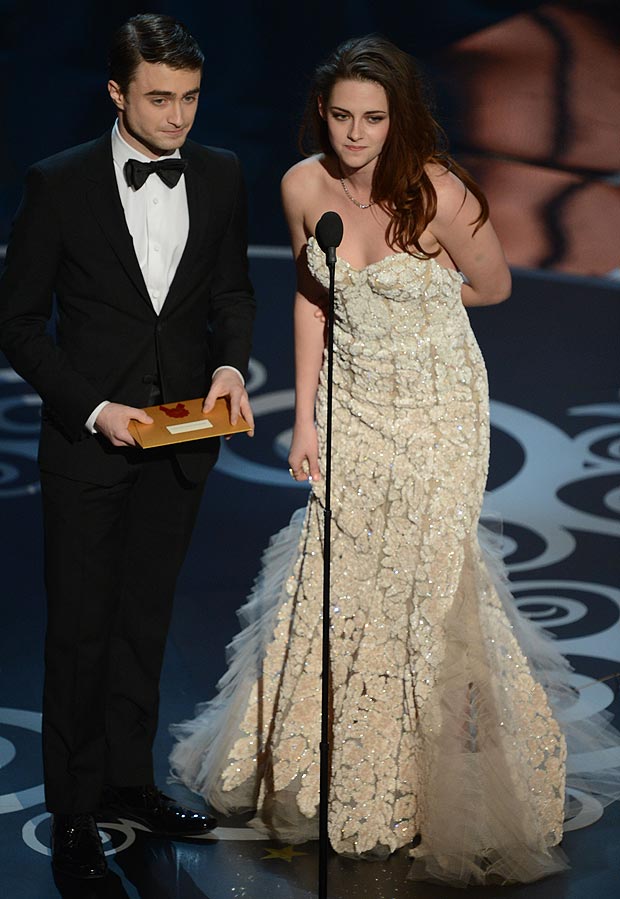 There was a tie. And the whole game changed. 
Apparently this is the sixth time that there has been a tie at the Oscars. But that raises so many questions. Why was there a tie? Why do they allow that? Does it make the winners mad? Why sound editing? Why not best film? Why do all of the sound editing people have the same hair?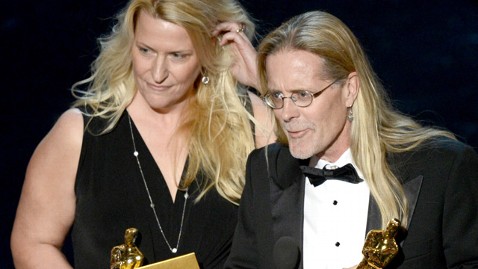 Adele won. But we knew that before she even got there. 
Adele won for best original song for "Skyfall." She gave another speech where she seemed charmingly surprised. They announced her last name and that made me feel weird. I remembered that she is only two years older than me and that made me feel weirder. Her speech, again, was almost too quick for anyone to understand what she was saying through such a thick accent. We all caught her signature 'fank you!' though, so that is all that matters.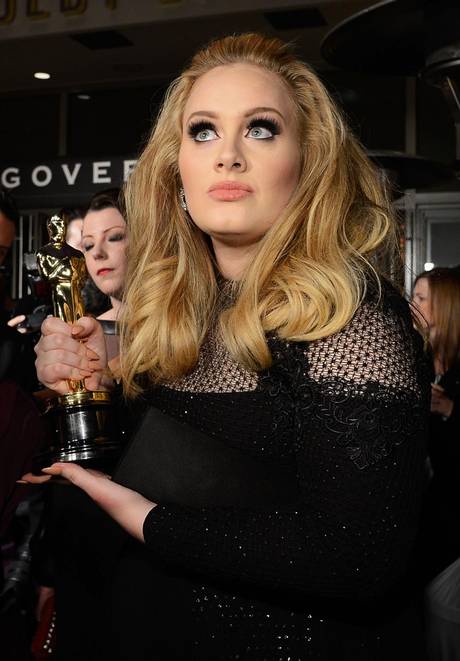 Sandra Bullock won for best face. 
Seriously, envelopes are hard.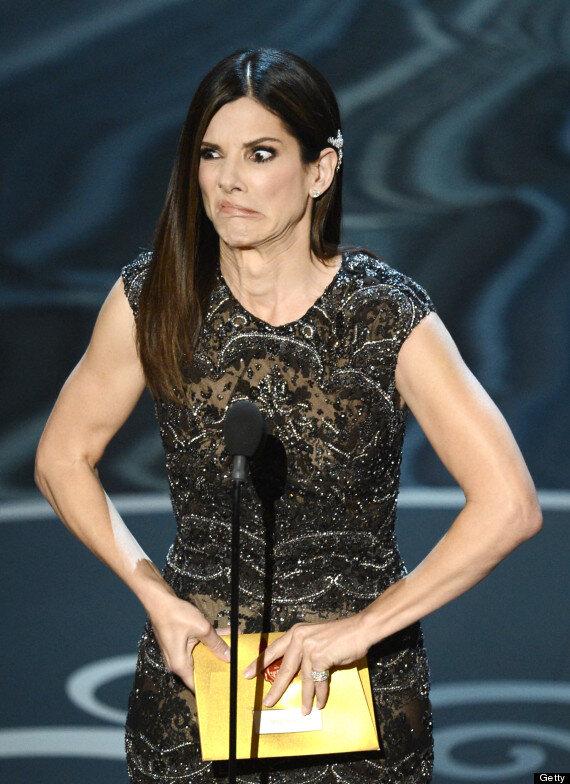 Yes, I am going to address the fact that Jennifer Lawrence fell. 
And she looked amazing doing it and Hugh Jackman AND Bradley Cooper ran to help her and while it was probably one of the most embarrassing moments to fall, it was also the least embarrassing fall ever. Because people love her even more now.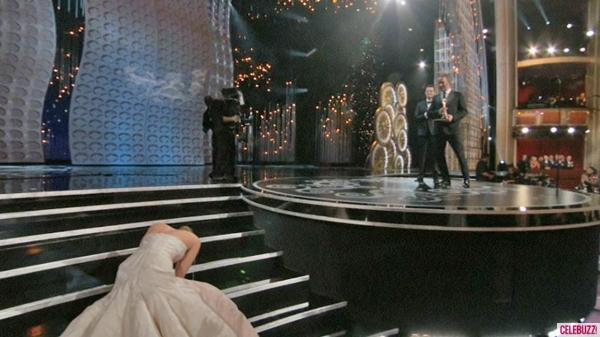 Meryl Streep didn't even look at her envelope.
I mean, it probably said Daniel Day Lewis, but who knows? And no one is going to fight Meryl about it.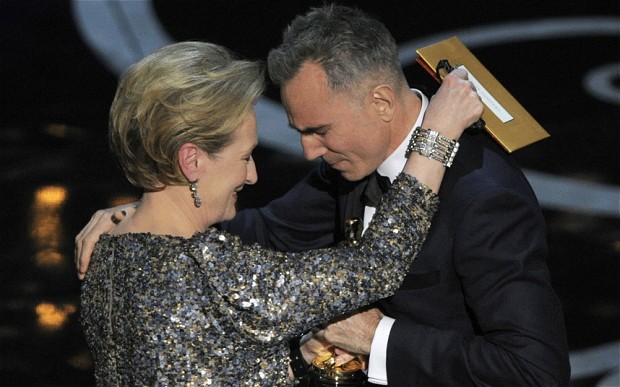 MObama wins for best dress and also best cameo and also best everything.
I thought I freaked out when Bill Clinton appeared at the Golden Globes, and then Michelle Obama appeared at the Oscars and I lost it. Why is she so cool? Serious question. And she looked fabulous. Like always.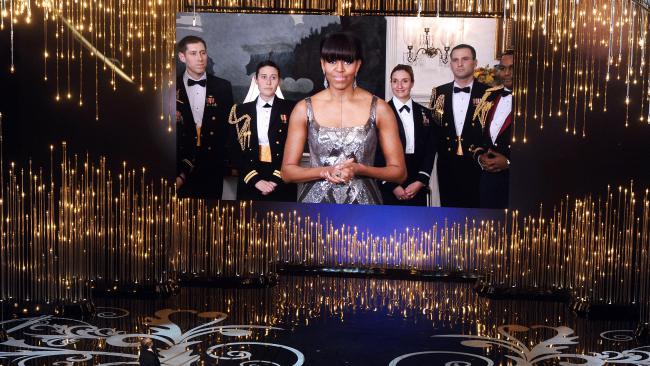 And so that was the Oscars. People laughed, people cried. People didn't laugh and Seth MacFarlane cried. But before I go I just want to make two shout outs: 
To these two men and their two fabulous beards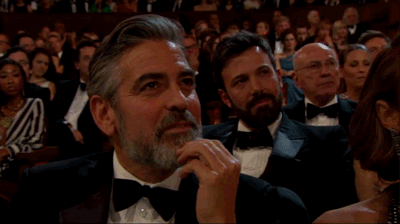 And to this complete lunatic ending his speech with 'peace out!'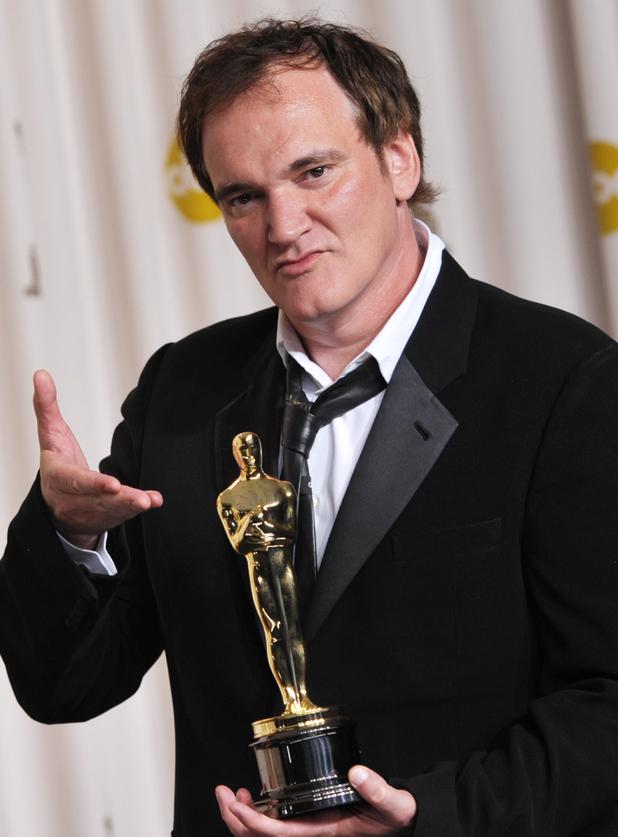 Peace out.