MerJ intersects architecture and the cannabis industry
Lindsay Barker
October 7, 2021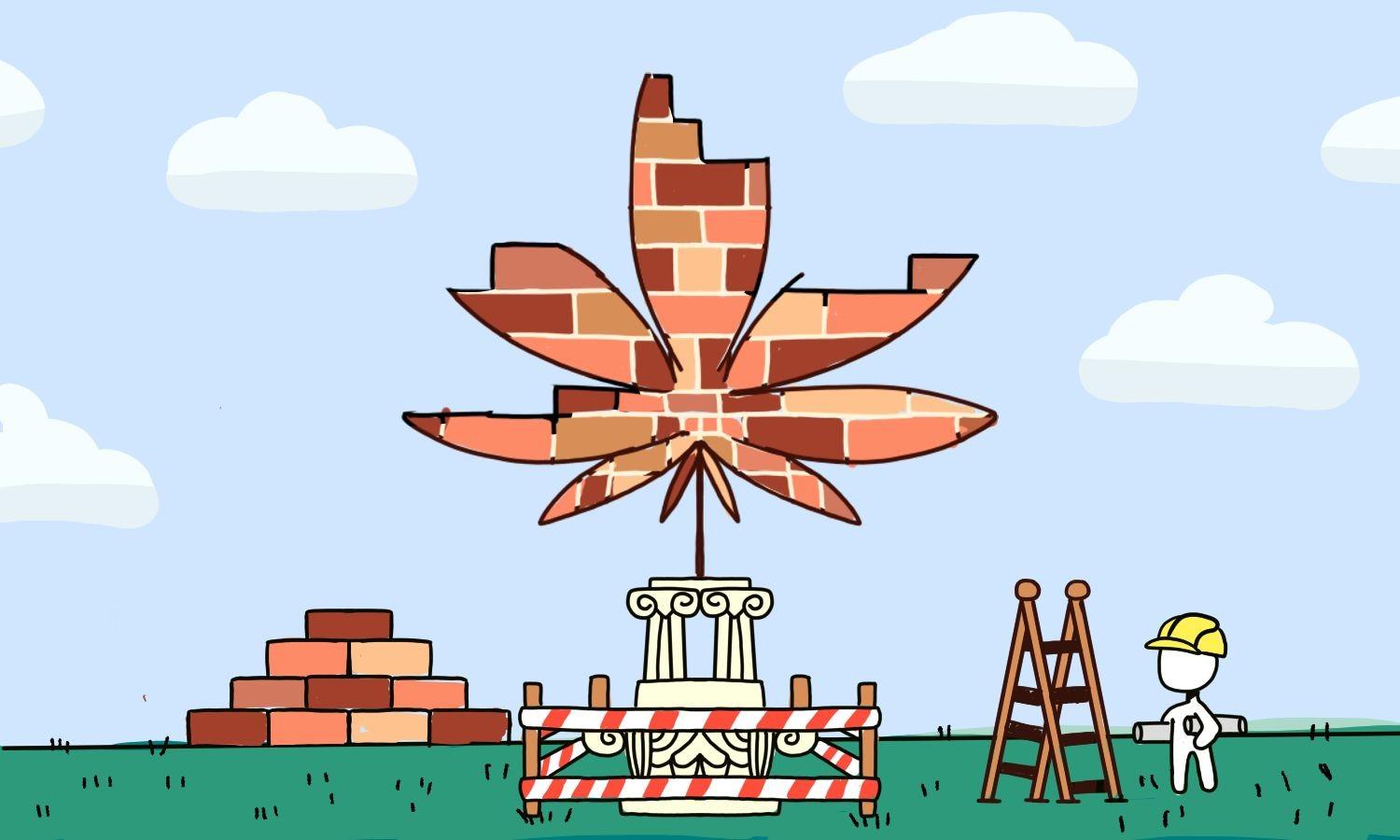 Editor's Note: Read the Spanish version of this article here.
The cannabis industry has created a new market for architects and designers. The opportunity to design dispensaries, cultivation facilities and even cannabis laboratories is a new and scarcely explored frontier.  
After helping a past client with a residential project involving cannabis, MerJ Architecture co-founder Nicole Delmage was intrigued.
"I got more and more excited about the potential in the industry and pursued it after that experience," Delmage said. "When we did get into the industry, we also got really excited about the fact that this is a new opportunity because it's a new building type."
That's what we focus on primarily is good business planning through architecture for efficiency." –Nicole Delmage, MerJ Architecture co-founder and principal
Well-designed spaces are carefully thought out with the user in mind. In the cannabis industry, this idea is very prevalent.
"I think that one of the most important parts of our job is to create a really great workflow that makes facilities highly efficient," Delmage said. "That's what we focus on primarily is good business planning through architecture for efficiency."
Have you noticed the different sections of a dispensary? There's usually an entryway where a budtender checks your ID, then you might go to a waiting room to then be let into the bud room itself. There's a flow to the whole operation.
This flow is a form of wayfinding and allows the user to move through a space without much thought or effort. For example, a medical cannabis patient would want to easily move through a dispensary to purchase their medicine and easily find their way out. The way lines, checkouts and exits are labeled are important aspects of wayfinding in the cannabis industry. 
"We realized early on, when we had a really steep learning curve doing our first project, that our clients really needed to have support that was experienced," Delmage said.  "So we committed to becoming experts in the different areas of cannabis architecture."
MerJ is a cannabis-centered architecture firm founded by Delmage and Satto Rugg. They work on projects throughout Colorado and have even done work in New Mexico and Iowa. Along with design services, MerJ provides a comprehensive consulting process to help cannabis businesses with logistics like zoning and licensing.
Delmage and her team tackle unique projects, like designing extraction and cultivation facilities, laboratories and dispensaries. 
"It's a completely new opportunity because you're putting both people and manufacturing and plants all in one environment," Delmage said. "That was really exciting because I love the opportunity to learn new things."
Lindsay Barker can be reached at lbarker@collegian.com or on Twitter @lindsaybarkerj.