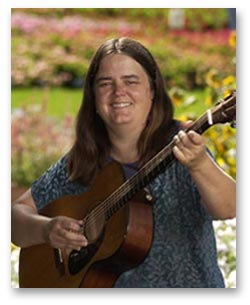 Ellen Audley's life has always revolved around music.
A former traveling musician and KCSU disc jockey, Audley has been involved in many aspects of music. She is currently a full-time guitar and mandolin teacher, an employee at Colorado State University's Summer Session and a part-time journalism student. 
Audley started playing guitar when she was 11-years-old. Five years later, she saw the super group The Mother Folkers, a band of ever-changing genres comprised of 11 to 12 women. She said seeing the band was a transformational experience. The Mother Folkers asked her to join the band when she was 21.
"When I saw the first MoFo show, I was like, 'Oh my god,'" Audley said. "There are all these women who are good, and it's okay to be a lady and play. They inspired me."
Audley said she likes to be behind the scenes rather than the star.
"Mostly what I listen to is sidemen," Audley said. "That's what I'm interested in is a good accompanist. I don't really listen for the stars. I listen for the people who are playing in the background. I never like to be the center of attention, but I love being the accompanist. I think my nature is to be supportive of others. That's what I do at work. I don't need to be the big cheese."
Audley has always taught music, but she did not get serious about teaching until 1996. In her 21 years of teaching mandolin and guitar full-time, she has given 33,000 face-to-face, one-on-one lessons. She currently has 35 students.
Jeff Maust has been taking mandolin lessons with Audley for 12 years. He said he has come a long way since taking lessons with her.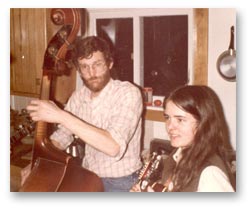 "I knew nothing," Maust said. "I've progressed a lot. If I were trying to learn on my own, I'd be jumping all over the place and never learning some of the important things that I need to learn. She teaches from the level you're at when you start in a strategic way. She has the patience and temperate necessary to teach all ages and all skill levels"
Another one of Audley's students, Mike Tupa, said he has become more confident with his guitar since working with her. 
"It has made my fingers and my ears much more attuned to the music," Tupa said. "I was kind of worried about each note and now, after she carries me through it and if I practice it a little bit, everything flows out of my hands. She's helped me mature significantly with my guitar."
Tupa considers Audley to be more than his teacher. 
"Beyond a teacher, she's just a great person," Tupa said. 
Audley said teaching music is exactly what she is supposed to do in life.
"Sometimes I'm amazing that I can make part of my living by teaching people the songs they love and helping them learn to make music," Audley said. "It's a matter of finding a niche where one is supposed to be in life."
When Audley first went to CSU in the `70s, she dabbled in a few different fields. She studied music therapy, tried instrument building, moved to general studies and eventually left CSU.
But she returned in 2013. After taking a couple journalism classes, she knew it was her calling. She has found a way to blend her love of music, digital media and writing. She built websites for her business and The Mother Folkers in her classes.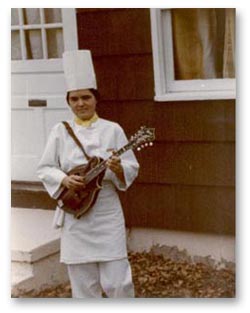 "I picked journalism because music is a way of telling stories and connecting with people and connecting people to other people," Audley said. "Enriching their world. Music is enrichment, and journalism is enrichment. All the things that I'm interested in like computers, photography, video, website building, infographics. And I love to write. The shoe really fits."
She said now is the perfect time to finish her degree.
"It just works out great," Audley said. "I feel like I'm in this little window between the kids and grandkids. Once I have grandkids, I'm not going to want to be in school."
Collegian reporter Jonny Rhein can be reached at entertainment@collegian.com or on Twitter @jonnyrhein.