Simply Cooking: A garlic fall roast to get you through the cold
Sierra Grimm
November 3, 2021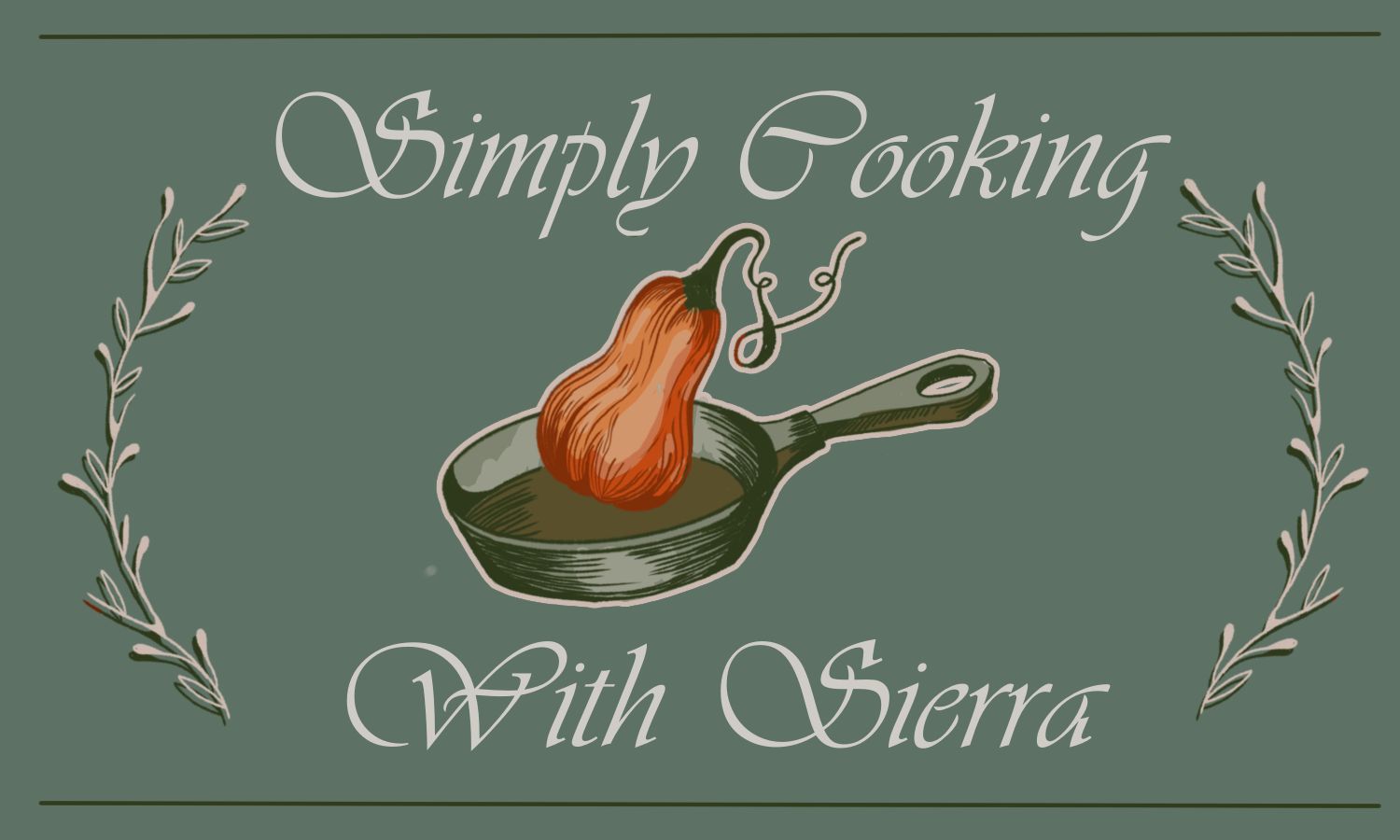 Fall is my favorite time of year. I love the smells, the colorful leaves, the cooler temperatures and especially the food choices.
It's so easy to roast or cook fall foods, as they all cook so well together. My favorite item, the sweet potato, is used all throughout fall and the year as well. There are so many ways to cook a sweet potato: diced, shredded, cubed, as noodles and more. The options seem endless.
For this fall roast, we will be substituting the usual sweet potato cubes for frozen sweet potato fries. This reduces prep time and offers a more efficient way of eating. When you're finished cooking, there should be leftovers with this recipe. Fear not! Leftovers, as one should know,­­­­ are the best part. Need I say more? In my opinion, eating a meal the day after cooking it is the best, as the flavors seem to marinate that much more, creating an even better taste.
It's a simple dish with very few ingredients that need prepping. This is a plant-based recipe, though ingredients can be substituted for meat, or it can be added in. Do not fret, as versatility is possible with all cooking, so take advantage and get creative if a substitution needs to be applied to any ingredient. Let the fall cooking commence. 
Ingredients: 
2 Tofurky links (or other turkey substitute)

1/2 bag sweet potato fries (frozen)

5 ounces shredded Brussels sprouts 

6 ounces cauliflower gnocchi (frozen) 

1/2 avocado (optional) 

Olive oil

Garlic powder

Salt 

Pepper

Onion powder

Paprika 

Minced garlic (optional) 
Cooking instructions:
Preheat the oven to 425 degrees Fahrenheit. Line your baking sheet with aluminum foil. Add a half-bag of frozen sweet potato fries to the baking sheet. Bake for 20 minutes. 

While the sweet potato fries are baking, drizzle olive oil into a small cooking pan. Add the frozen cauliflower gnocchi to that pan. Cook on medium-low heat until golden brown. 

In a large cooking pan, add another drizzle of olive oil. Slice the two Tofurky dogs and add that to the large cooking pan. Cook on medium-low heat as well. 

Add the shredded Brussels sprouts to the same large pan as the Tofurky dogs and continue to cook on medium-low heat. Stir every so often. 

Once everything is cooked to your liking, toss it all into a large bowl and add in a pinch of garlic powder, a pinch of salt, a pinch of pepper, a pinch of onion powder and a pinch of paprika. 

Optional: Add in a spoonful of minced garlic. 

Once everything is mixed well with the spices, return the whole bowl of cooked food to the used large cooking pan and cook on low heat.

By this time, the sweet potato fries should be about done. Remove from the oven, add the sweet potato fries to the large pan and drizzle with olive oil. 

Serve with the avocado on top or enjoy without!
Reach Sierra Grimm at entertainment@collegian.com or on Twitter @CSUram5.