Wes Kenney supports symphony in returning to live performance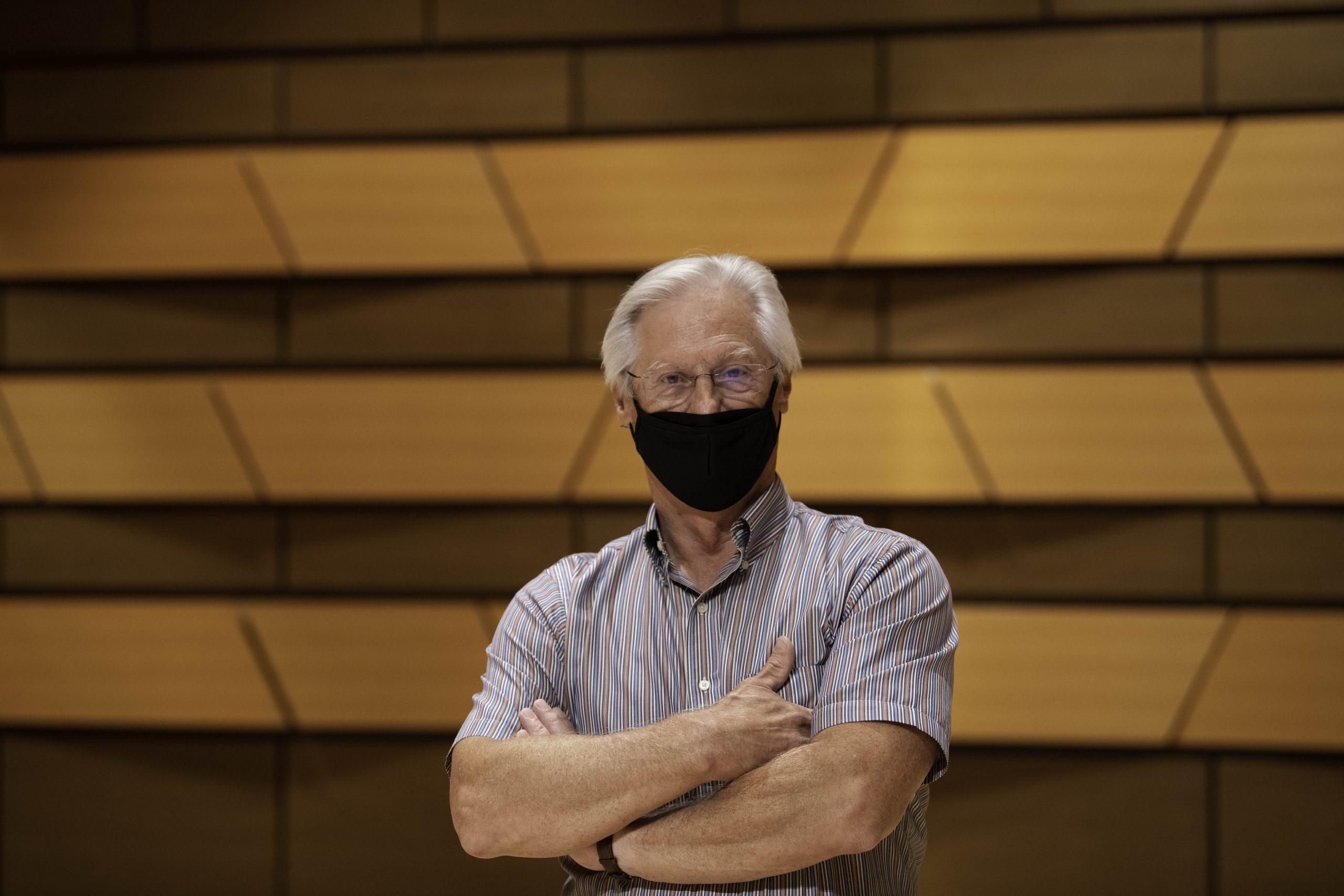 Editor's Note: Read the Spanish version of this article here.
As musicians around the country faced the devastating loss of live performance, conductor Wes Kenney offered innovative solutions for his symphony. Now, he moves into a new season with "Reflections: The Emotions of Music," which is expected to be completely in-person with streaming options.
As COVID-19 closed down recital halls, Kenney worked his hardest to get musicians working and found ways to pay them when work wasn't an option.
Kenney works as a professor at Colorado State University in addition to conducting with the Fort Collins Symphony, and he's a well-known member of the Fort Collins community.
"Wes is a part of the community, and that really helped (during COVID-19)," said Ethan Hecht, the principal violist and orchestra librarian for the symphony. "He knows the venues, he knows the people involved. … Wes was really ambitious and really thoughtful about making sure we could get the musicians back to work as much as possible and as soon as possible."
Kenney and his orchestra longed to return to the stage, but much was dependent on local health restrictions and how safe audiences would feel. Alongside his staff, Kenney prepared a season that would allow for in-person and digital viewing.
"It's been almost 20 months since we had regular concerts with a full orchestra," Kenney said. "All indications are that people are really excited to be able to hear live music again."
Kenney's work inspires and expresses his view of the world. This season, Kenney expresses the variety of emotions he felt with his community and with his symphony through song.
As they return, the symphony features songs with emotions ranging from connection to longing to rage. With composers who made their arrangements in the classical period to those writing in the middle of contemporary civil unrest and anti-racist action, the symphony works to connect its audience to the present while still enjoying lessons of the past.
While the classics aren't forgotten in the symphony's new season, new and forgotten arrangements and compositions are highlighted as a part of these emotional shows.
"So much of my performing career, which is over 20 years now, it's the same music over and over again," Hecht said. "Of course, I love that music. It's really neat to see orchestras now going back and realizing how much music there is out there that hasn't been programmed or has been forgotten."
Among the featured compositions is a piece by Coleridge-Taylor Perkinson, a Black composer of the 20th century who wrote the arrangement based on a poem describing war, change and death. Additionally, Jessie Montgomery's "Banner" is played in place of the national anthem and as a look into the future of what the national anthem can mean for all Americans.
"I hope that (the community) will follow Wes," Hecht said. "I hope they'll follow his introduction (to new music and conductors)."
"Reflections" celebrates the human capacity for feeling in four signature concerts. The shows are named after their most highlighted emotions with "Fury, Contemplation & Hope;" "Energized, Unsure & Triumphant;" "Solemn, Joyful & Ecstatic;" and "Anxious, Tender & Jaunty." The shows feature a mix of famous and lesser-known compositions, showing Kenney and the orchestra's dedication to bringing something new to this season.
"You don't always just hear it as an aural experience," Kenney said. "It is also a felt experience because the vibrations of a concert hall become so important on that overall impact on somebody who's actually sitting there listening."
With "Reflections," the symphony aims to celebrate the new and lasting connections it has with audience members while also exploring how the past year has changed the world. Kenney believes that orchestras have a unique role to play in helping us understand emotion.
"What symphony orchestras play explores every facet of the human experience," Kenney said.
"Reflections: The Emotions of Music" kicks off its season with its first signature concert of the year in The Lincoln Center, located at 417 W. Magnolia St. in Fort Collins, at 7:30 p.m. on Oct. 2.
Guest violinist Linda Wang will join the symphony on stage to perform Leonard Bernstein's "Serenade after Plato's Symposium," and other shows will feature guest musicians to celebrate the opportunity for live performance.
Kota Babcock can be reached at entertainment@collegian.com or on Twitter @KotaBabcock.