Simply Cooking with Sierra: Holiday pumpkin cookies
Sierra Grimm
November 30, 2020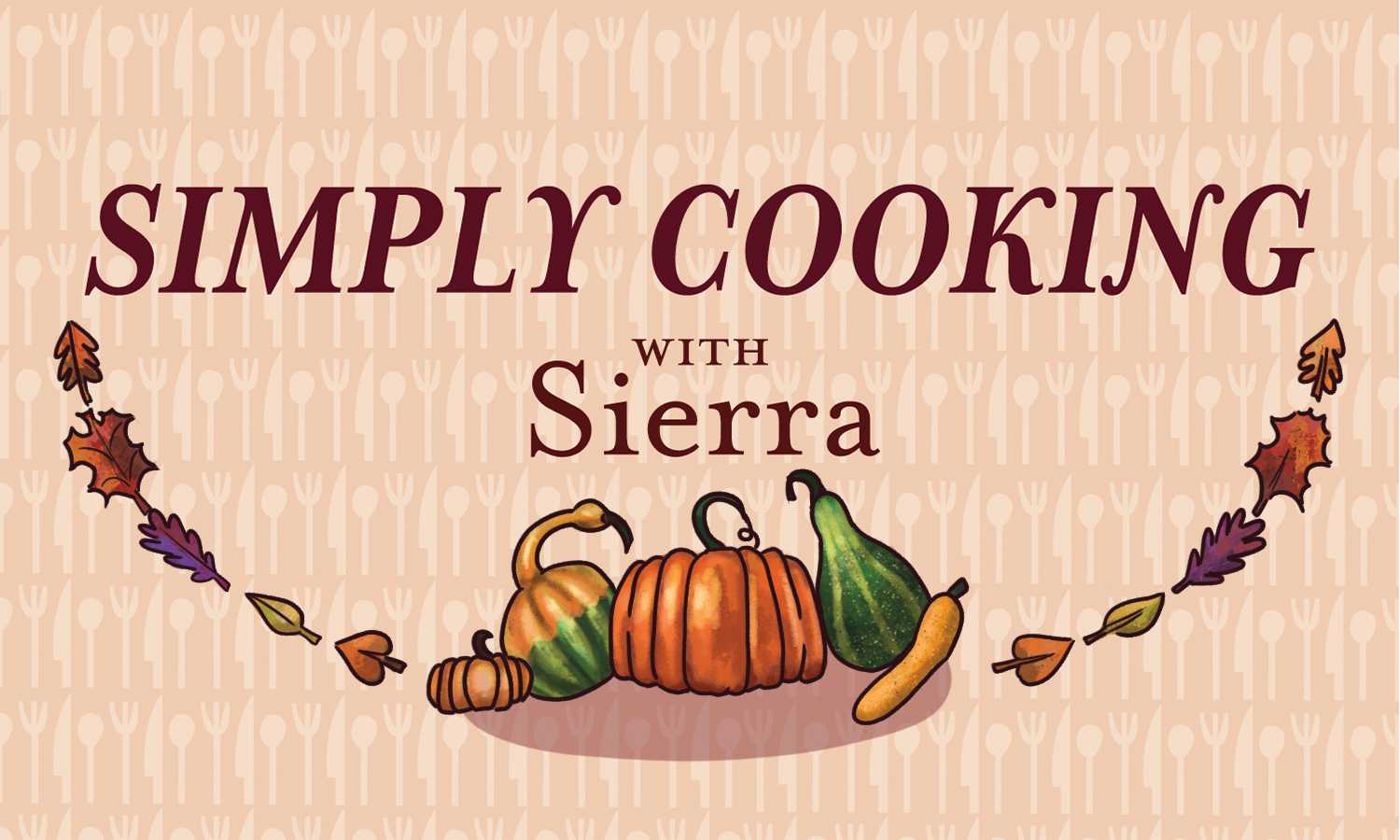 The holidays are officially here with Thanksgiving in the rearview mirror and the long-awaited winter break on the horizon. Before we know it, it will be the new year, 2021 — heck yes. I figured we would get in the spirit by baking these delicious, soft pumpkin cookies.
These little numbers make great desserts or a yummy snack to encourage your insides that the holidays are here and the spirit is still very much alive, despite the COVID-19 pandemic ruining plans. Who doesn't love a little pick-me-up sweet treat, especially when times are tough? Desserts compliment these times.
Food always seems to bring people together or make them feel a bit more joyful, and what better time than now to lift your spirits." 
I don't know about you, but food gets me especially excited for the holidays because of those scrumptious, hearty Thanksgiving feasts that take place as well as Christmas cooking. Food always seems to bring people together or make them feel a bit more joyful, and what better time than now to lift your spirits? Well, let's get cooking and to bringing the spirit of the holidays back to life.  
Ingredients:
2 tablespoons of Kroger pumpkin pie spice: $3.69
1/2 teaspoon of salt 
1 teaspoon of Kroger baking powder: $1.79
1 teaspoon of Arm & Hammer baking soda: $0.99 
3  1/2 cups of gluten-free all-purpose flour blend: $4.48 
1 teaspoon of Smidge & Spoon imitation vanilla flavor extract: $1.29 
2 Vital Farms Alfresco pasture-raised grade A large eggs: $5.89 
15 oz. of Simple Truth organic solid-packed 100% pumpkin puree: $1.99 
1 cup of Kroger pure canola oil: $1.79
1 cup of Smidge & Spoon granulated sugar: $1.89
1 cup of Kroger dark brown sugar: $1.79
So Delicious dairy-free cocowhip (can be dairy whipped cream): $4.69
Directions:
First things first when cooking — preheat that oven to 350 degrees. Grab a baking sheet, and line it with parchment or wax paper so the cookies do not stick. You can also use a nonstick pan. In your first bowl, combine all of the wet ingredients: vanilla, canola oil,  pumpkin and eggs, as well as the brown sugar and granulated sugar until thoroughly mixed through with no chunks. Then, in your second bowl, combine all your dry ingredients: pumpkin pie spice, salt, baking powder, baking soda and flour. Whisk all those ingredients together until thoroughly mixed.
Once you are done with both bowls, combine the ingredients, and stir vigorously until the ingredients are combined well. Grab a spoon or your hands, whatever you are more comfortable with, and add your mounds of dough on the baking sheet. Then flatten the balls of dough with a spoon or your hands. After that is all done and prepared, pop it into the oven for about 11 to 13 minutes or until they are cooked to the desired texture. Take them out of the oven, and once they're cooled off, dollop some cocowhip on top.
Voilà, enjoy this at a delicious holiday party or during a warm cozy night by the fire. 
Sierra Grimm can be reached at entertainment@collegian.com or Twitter @CSUram5.