Simply Cooking with Sierra: Cake in a cup
Sierra Grimm
November 19, 2020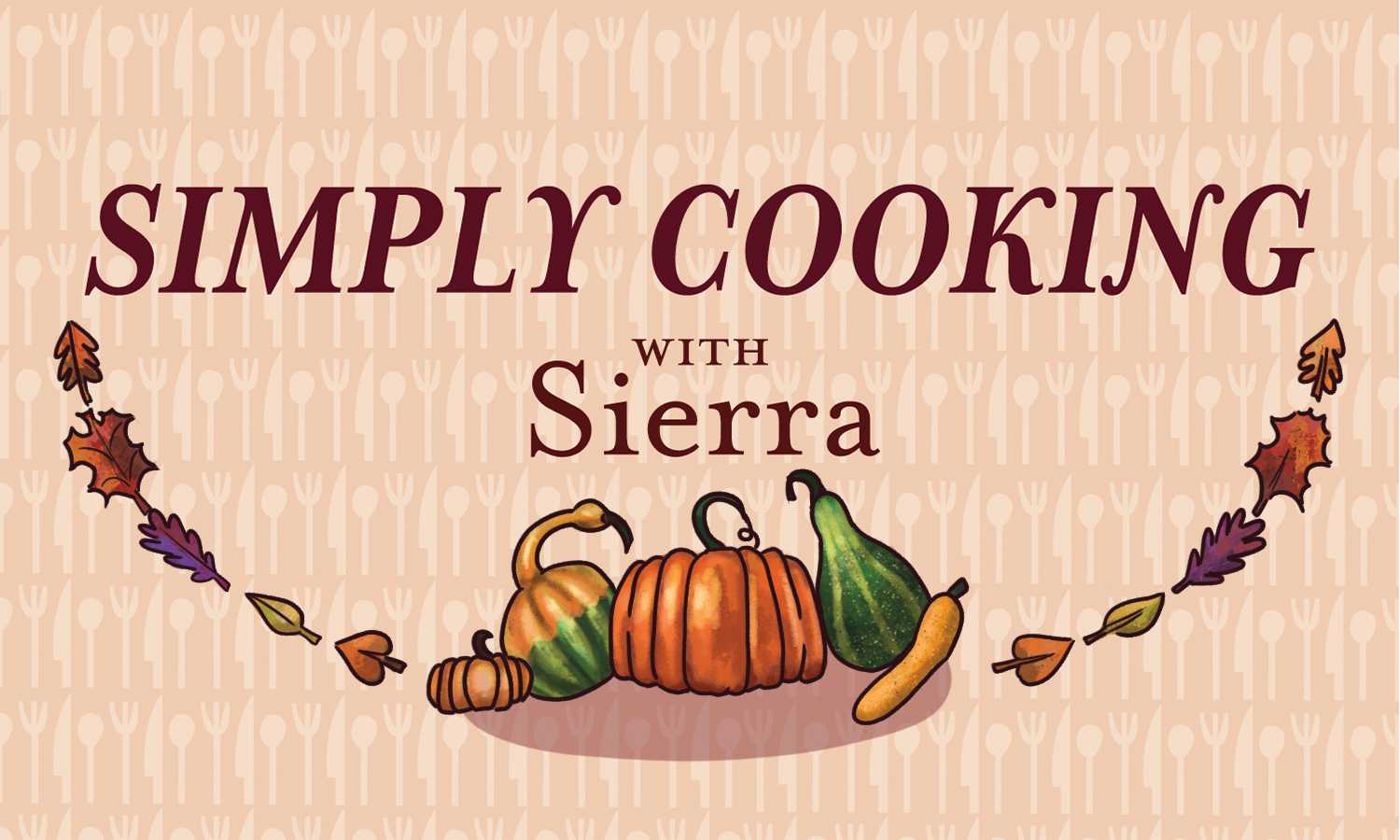 Sometimes I crave a sweet treat, especially when the holidays roll around. Speaking of the holidays, they're right around the corner. COVID-19 may have put a halt on your plans, so if you are going to be by yourself this year or with a couple other people, this is a recipe for you. I, personally, had never made a mug cake until last year, but I wanted to make a bite-sized chocolate cake that could be enjoyed year-round.
The perfect size for that holiday dessert is a mug size, my friends. It's super easy and quick, and the ingredients can be substituted to fit one's dietary needs. There is also just something about mini treats — it's almost more approachable than buying and consuming a whole cake yourself.
There is reason for eating cake when celebrating or hosting. It brings great joy to others, especially if the delicacies are personal-size — they are so stinking cute. As for sizing of mugs, you'll want to stick to the average 15-ounce size, as this recipe works perfectly for that size rather than those big coffee mugs or the taller mugs.
Cooking this in the oven will give you a better result; however, because quick and easy is the name of the game when it comes to cooking here, the microwave will suffice. Directions for both methods are provided.
Ingredients:
1/4 cup gluten-free all-purpose baking flour: $4.29
1 tablespoon Navitas Organics cacao powder: $9.99 
2 tablespoons C&H pure granulated white cane sugar: $2.99 
1/2 tablespoon baking powder: $1.59 
1 Vital Farms Alfresco pasture-raised grade A large egg: $5.49 
2 tablespoons Kroger vegetable oil: $1.99 
1 tablespoon Simple Truth original oatmilk (or choice of dairy-free milk:) $3.00 
SO Delicious dairy-free coco whip (can be dairy whip cream, too:) $2.99
(Optional) Marshmallows for topping
Directions are as follows: 
Microwave: Spray cooking spray or rub your mug with a bit of butter to make sure your cake does not stick. Add all ingredients into the mug except for the marshmallows. Whisk or stir together the ingredients until the batter is smooth-looking. Microwave for 60-80 seconds until the cake is cooked and spongey-looking. The top of the cake should be dry.
Oven: If you don't want to use the microwave, you can use the oven to make this recipe as well. This could also lend a helping hand in heating up the house during those cold winter nights, so there's a perk to baking at a slower pace. Preheat the oven to 350 degrees Fahrenheit, then add all the ingredients into the mug except for the marshmallows, and mix well. Make sure your mug is oven-safe, and place it on a baking sheet so it does not fall through. Bake for about 20 minutes. Let it sit for a couple minutes once it's out of the oven, and consume!  
Sierra Grimm can be reached at entertainment@collegian.com or Twitter @CSUram5.