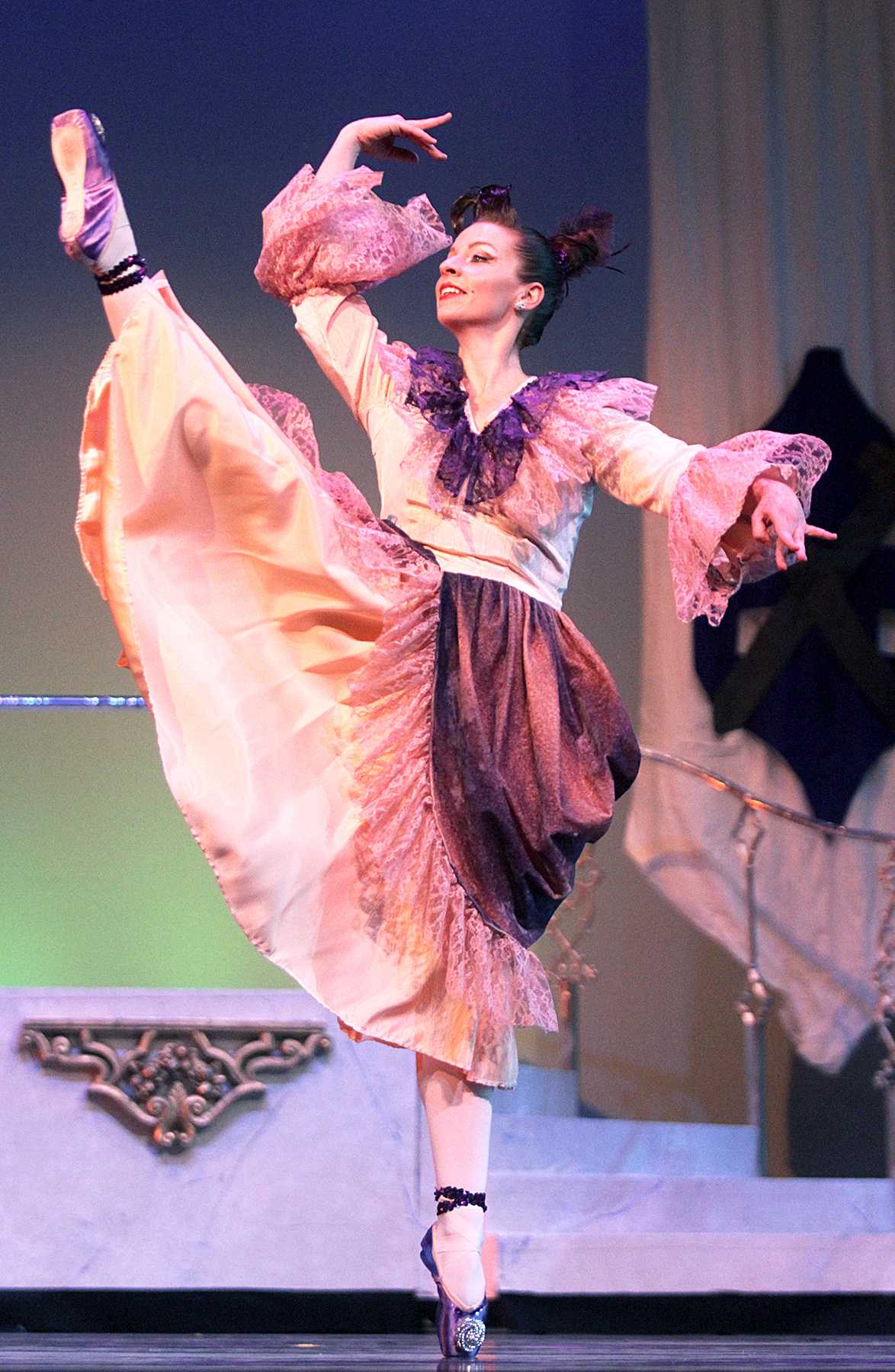 The traditional 35th anniversary gift is coral. Instead of following tradition, the Canyon Concert Ballet is celebrating its 35th anniversary by sharing its love for dance in the form of a gala.
Kim Lang, executive director of the Canyon Concert Ballet and a CSU graduate, said the purpose of the ballet is to look back at the works the ballet has performed since it first got going 35 years ago.
According to Lang, the Canyon Concert Ballet has been the stage for countless dance celebrities, some of whom have danced on and choreographed for shows such as "Dancing with the Stars."
Two of these stars, Brandon Freeman and Gustavo Vargas, choreographed pieces for the gala this weekend.
According to Lang, Freeman and Vargas danced at Canyon Concert Ballet in their college years while attending CSU.
"A lot of their technical ballet training was at the (Canyon Concert Ballet) studio," Lang said.
Amy Hughes, an instructor and choreographer at Canyon Concert, will be dancing in a piece Freeman choreographed.
Hughes, who also graduated from CSU, said the piece is fun because there are lots of personalities and quirky traits in the dance.
"People are very different and have different traits, but that's part of community," Hughes said.
Hughes said she is also excited because she will be dancing in the same piece as her husband and 15-year-old son. Hughes' younger daughter will also be dancing in the show.
"(Canyon Concert) is an important part of my life and my family's life and we'll be showing that to the community," Hughes said.
Hughes hopes the gala will give people an appreciation for dance and the arts.
"Being together to create art is wonderful," she said.
The gala will showcase a variety of pieces meant to show how Canyon Concert Ballet has transformed and grown over the years.
Traditional ballet will not be the only dance featured at the gala, however. Lang said the pieces will range in style from classical ballet to jazz to contemporary ballet, which is more lyrical. Whatever style of dance you prefer, Lang said there will be something for you at the show.
One piece, featuring about 16 dancers, is gypsy-themed with the dancers wearing flamenco-style skirts.
"The ending is absolutely amazing," Lang said.
Another, less traditional, piece is "Les Patineurs," which means "The Theaters." This piece, choreographed by Erica Mugoye, teacher and assistant director at Canyon Concert Ballet, incorporates a unique storyline.
"The dancers are literally dancing like they're ice skating," Mugoye said. During this piece, the dancers glide and twirl as if they were actually on ice.
"Occasionally, they slip and fall," she said.
According to Mugoye, the dancers, students at Canyon Concert Ballet, will range in age from 7 to around 50 years old.
Mugoye said she is excited to share the love of dance with the audience.
"I hope they recognize how amazingly talented our community is," she said.
Lang also said she hopes the gala will expose a love of dance to the community.
"Hopefully we can show how we love it," she said. "And make other people feel it, too."
Collegian Entertainment Assistant Editor Amber Johnson can be reached at entertainment@collegian.com.
Breakout:
What: 35th Anniversary Gala
Where: The Lincoln Center
When: Saturday, April 12 at 7 p.m. and Sunday, April 13 at 2 p.m.
Cost: $15/student, $12/child, $25/regular
For tickets, visit http://www.fcgov.com/lctix/show.php?id=573