CSU Graduates Complete Their First Unguided Expedition of Denali
Rachel Rasmussen and Anna von
October 8, 2019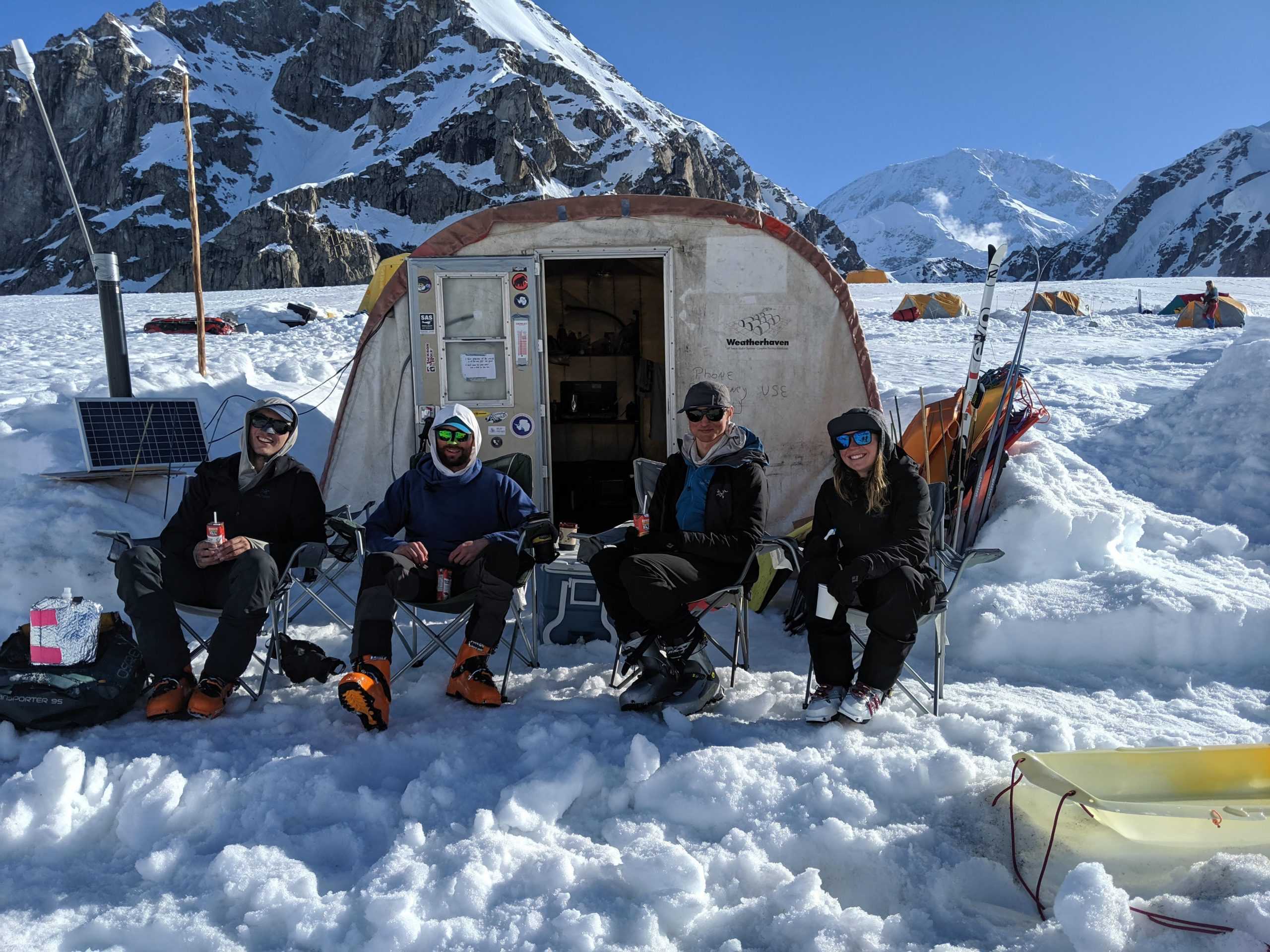 This past spring, four recent Colorado State University graduates landed on Kahiltna Glacier, Alaska at the base camp of Denali, a moment they had been anticipating for two years.
Reaching 20,310 feet in elevation, Denali, meaning "the high, tall, or great one" in Native Alaskan Koyukon, is the highest mountain peak in North America. According to the National Park Service, "With the growing popularity of the Seven Summits, Denali's West Buttress route can have as many as 500 to 600 climbers on it during the peak of the climbing season from late May and early June."
The team consisted of Andrew Sampson 2019 Ecosystems Sciences and Sustainability and Geography graduate, James McCulloch 2019 Electrical Engineering graduate, Zac Poe 2019 Business Administration graduate and Anika Ramey 2018 Natural Resources Tourism graduate.
"We all did this expedition because it was going to be our first big mountain expedition unguided," said Sampson. "So, we wanted to pick a mountain that was well-trafficked and that a lot of people were on, for that reason."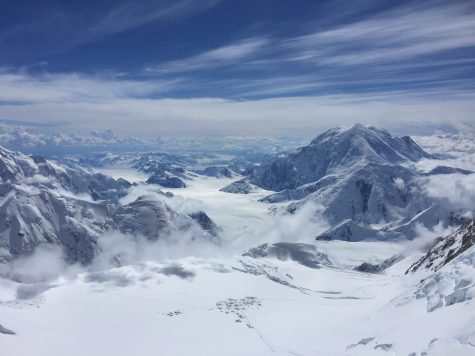 Training from October 2017 to May 2019, expedition planning had become a central part of the team's life by December 2018. Trip preparation included researching the best types of gear, reading trip reports, studying the route and physically conditioning for the most challenging part of the expedition, summit day.
Northern Colorado residents, Cameron Pass and Indian Peaks Wilderness were the most common spots where the group trained together. Within that time period, in August 2018, the team summited Mount Rainier in Washington State, a trial run that confirmed their decision to train for Denali.
"When you put your time in for the training and you find the proper mentorship and you really try to do it well, Denali is not that hard," said Ramey. "I think the ideal goal there was to train ourselves well enough that we showed up and we did well and we weren't really out of our element."
The initial idea for this trip was fostered by mentors Rodney Ley, CSU Outdoor Program Assistant Director, and Andy Nelson, CSU Outdoor Program Coordinator. Working as guides for CSU Outdoor Program, Sampson, Ramey and Poe had all learned a lot of their mountaineering skills from Ley and Nelson. Rodney Ley had climbed Denali three times in his past, and he advised the team that the most disruptive challenges they could face on this kind of expedition would be stove problems and team dynamics issues.
"We'd all known each other and been climbing together and preparing for this expedition for two years," said Sampson. "So we all knew each other's quirks and tendencies and you know when you're all just like messing around camp we know where that line is, where like okay you need to stop now you know 'cause they're gonna get mad or like we're all sharing in each other's successes."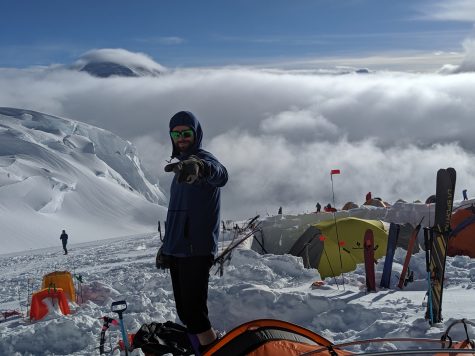 The team trained together only a few times per month, due to scheduling constraints, so most of the physical conditioning was done individually or in pairs of two. Some team members hiked Horsetooth at 5 a.m. and tried to climb as many 14ers as possible to train at high altitudes. Working as a ski patroller at Eldora Mountain Resort, Ramey was able to acclimatize to 10,000 feet in elevation by doing her job.
According to Ramey, the major expense the team faced was gear. Along with gear, the group also had to pay for permits, $175 for climbers under the age of 25, and $500 tickets to fly onto the glacier. Team members had put in their time, money, and physical and mental energy into reaching prime mountaineering conditions, working towards this Denali expedition.
"We thought, it being one of the bigger, more serious mountains in the world that it would be like, you know, full of climbers who knew what they were doing and were experienced," said expedition member Poe. "A vast majority of them were the complete opposite of that."
Similar to Mount Everest, 29, 029 feet in elevation, the number of guided expeditions on Denali is increasing. The Denali National Park and Preserve's Annual Mountaineering Summaries reported 311 summits in June 2017 and 353 summits in June 2018. Guiding companies employ seasoned mountaineers to take clients up mountains like these, while providing services such as route finding, medical expertise and technical climbing knowledge, creating a new avenue for less experienced mountaineers.
When the team arrived on Denali, they had planned to take the West Buttress route. With a storm in the weather forecast, the team trekked up to Camp 2 within two days, a trip that typically takes climbers four to five days. After waiting out a storm, and resting their bodies from all the previous exertion, the team made their way up to 14,000 foot elevation camp. This camp would become home to the team for the next 12 days.
In order to acclimate, the team practiced a common mountaineering method called "climb high and sleep low". Facing a 6,310 foot elevation gain on summit day, the team completed "acclimatization runs" in which they would start at a fixed point and work their way up the mountain in intervals. For the remainder of the team's ascent up the mountain, they would stay at "14,000 camp". While completing their acclimatization runs from 14,000 to 16,000 feet in elevation and then 14,000 to 18,000 feet in elevation, some of the guided climbers began to pose a serious safety concern to the team.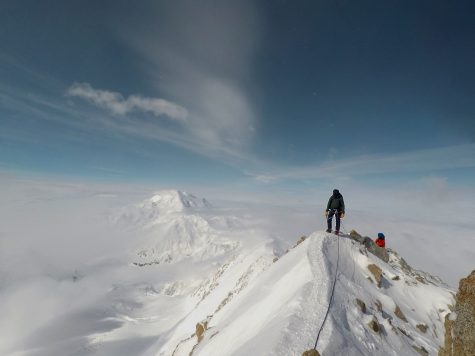 "One of them [guided clients] sent a giant ice chunk down onto Jimmy's [McCulloch] head, and he almost passed out," said Sampson. "Another one again to Jimmy, bumped into him on an exposed ridge at 16,000 feet and had no idea it happened," said Sampson.
After the acclimatization runs, the team was concerned about summiting alongside inexperienced climbers. Not only did they pose a direct threat by not being aware of their surroundings, they also contributed to traffic jams, which left climbers standing in dangerously low temperatures for too long and accidents which could involve team members in rescue missions that would drain them of their limited resources. The team ultimately made the decision to diverge off the West Buttress route and climb at quieter times of the day.
"The idea was solidified once we saw what we were facing traffic wise," said Ramey, "and the danger that posed to us so we made the group decision to change our plan, there on the mountain."
So, on day 13, June 5, at 1 p.m., the team left 14,000-foot camp and headed towards their alternate summit route, the Rescue Gulley. Although the Rescue Gulley was more technical than the standard route, the team agreed that they would be safer if they were more remote.
Unfortunately, this would not be summit day for the entire team.
After Denali Pass, at 19,100 feet, James McCulloch made the tough call to head back down to 14,000-foot camp due to a recurring non-freezing cold injury from the military, according to Ramey, Poe and Sampson. Zac Poe was the next to follow suit, at 19,600 feet.
"I hadn't been eating enough food and water and was starting to fade," said Poe.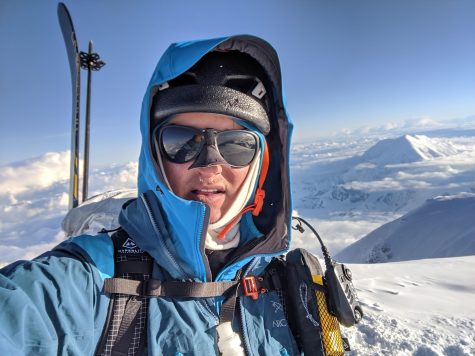 By the time Ramey and Sampson reached the summit, it was 2:20 a.m. At last in complete isolation, they celebrated the summit and the decision they had made to climb a different route at a different time. Descending back to 14,000-foot camp, Ramey and Sampson took the standard route, allowing them to experience what they had been anticipating while training.
After two days of rest and recuperation, Zac Poe completed a solo summit of Denali via a combination of two routes: Upper West Rib and Orient Express. Complete with their summit attempts, the team spent an additional week at 14,000 camp, enjoying the fresh powder and skiing. They spent a total of 20 days on Denali.
"I'd say my biggest takeaway is to take it seriously when you need to, but not to forget to have fun and enjoy the scenery," said Anika Ramey.