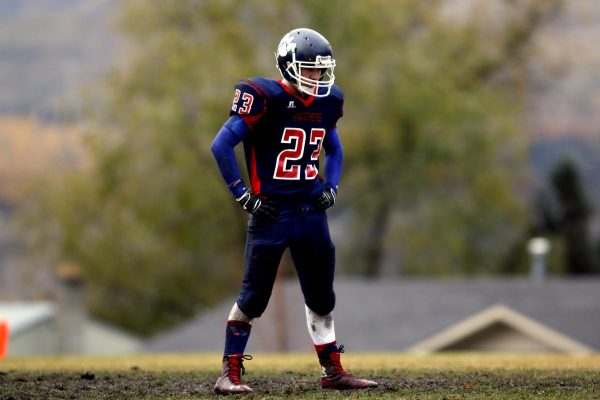 When it comes to American Football, most people love to watch the NFL. We cannot really blame them though. This is where the magic happens. However, college football is also rather popular in the US and it is easy to see why.
People like the breathtaking performance and love to research college football lines every now and then. They also want to obtain early access and see the future legends of the NFL, which are the current young and splendidly talented players.
Until such times, we will pay tribute to the most successful college players from the beginning of college football glory. Here are the names you need to know.
Tommie Frazier, QB, Nebraska
It is safe to say that people believe Frazier to be the greatest college football player of all time. Or, at least, one of the greats. He led Nebraska to two straight national championships in 1994 and 1995—the only quarterback to do so since the 1950s.
Pretty dope, right?
After the mighty Frazier left Nebraska, he left everyone after him his school records for career total offense, career touchdown passes, and rushing touchdowns by a quarterback in a single season. He also claimed many prestigious NCAA records before ending second best. The only player better than him was Eddie George. That was the official Heisman vote in 1995.
A true college legend.
Archie Griffin, RB, Ohio State
We can honestly say that the 70s and 80s were pretty fruitful when it came to college football. This is when the glorious college football culture was born.
This wonderfully talented player is the only one who managed to take the Heisman twice. He took the honor in 1974 and 1975, though many feel that back in 1975 he did not quite deserve the honor. But his reputation spoke for him and people simply did not see the more deserving champion.
It was what it was. Now, we can simply appreciate the great man and look back at those memories with a fond heart.
Herschel Walker, RB, Georgia
Herschel Walker's 1980 season is proof that we were right when we said that the 80s were special when it came to college football. That splendid season made him the NCAA's most productive freshman running back in history at the time. He had the splendid 1,616 yards rushed and 15 touchdowns. During that time, the man was instrumental in helping his beloved team win a national championship with a flawless record.
In his three-year career, Georgia would lose only three games and fall two Sugar Bowl losses away from three straight national championships.
Inspiration for the Future of College Football Players
There you go, these three legendary players considered to be the most successful at the sport in their college days. It is safe to say that college players of today look upon their legacies and try their best to be just like them.
If you are a young player who wants to be as successful as they were when the glorious college football culture was born, these men should be your role models.