Sexy… Earmuffs? (NSFW)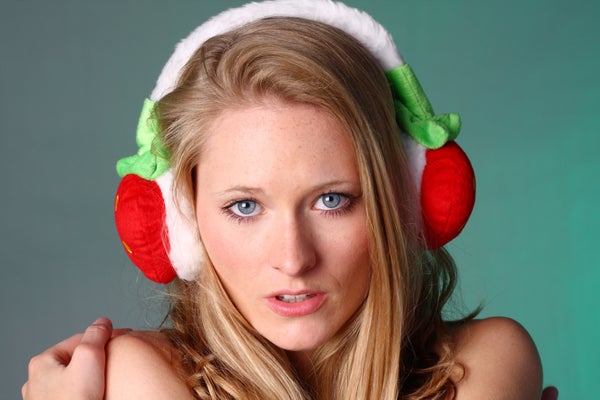 The holiday season brings with it the joy, cheer, and sexy earmuff photos? Apparently the stock photos of earmuffs are a little steamer than necessary, so one blogger decided to spotlight it in this article.
"Earmuffs are hot. Really hot.
Not only does the handy headwear prevent you from the despair of hat-hair all winter long, but ear muffs are pretty stylish in their own right. It's no wonder that every year on the first Saturday in December, the town of Farmington, Maine celebrates Chester Greenwood, the local boy who invented earmuffs at the tender age of 15 in 1873.
This year, we wanted to hold our own parade… of sexy earmuff stock photos. We think Chester would approve."