Pricasso Doesn't Need His Brush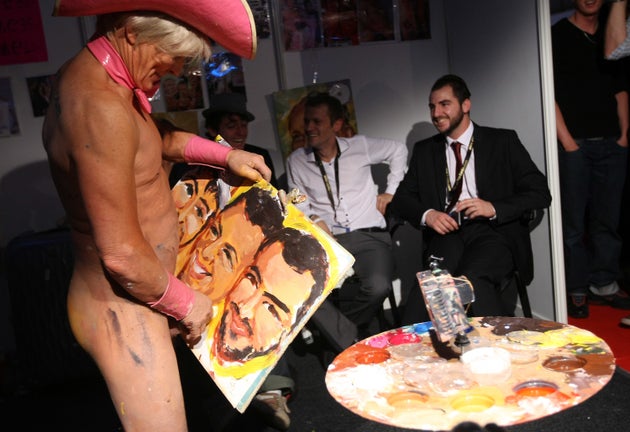 This guy always has his brush on him, although I don't know if I'd call what he does sanitary.
"Pricasso is returning home in all his glory, and we know he won't forget his brush. Tim Patch paints with his penis and does it well. Only he's never exhibited his talent in his native UK until now, he told The Huffington Post.
Patch will appear at London's Sexpo Nov. 13-15, and says he is thrilled to visit friends and relatives."