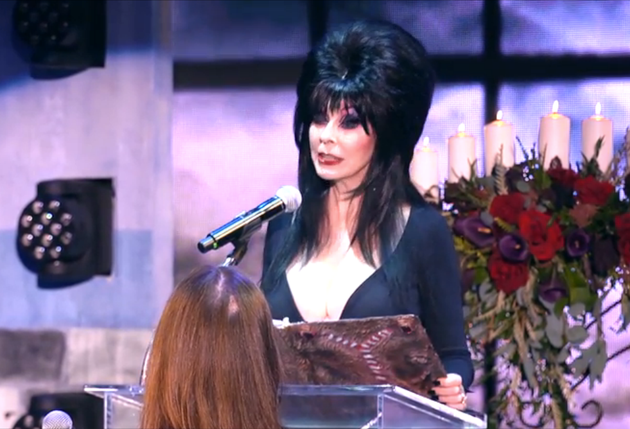 What better way to kick off October than have Elvira officiate your wedding ceremony?
"Marriage is scary, but it's really spooky when a horror icon like Elvira performs the wedding ceremony.
The Mistress of the Dark has done many things in a career spanning more than three decades, but performing a wedding wasn't one of them.
"I've been asked many times to officiate at fans' weddings, but they don't realize how much time it takes me to get in this costume," Cassandra Peterson, the actress who created the Elvira character, told HuffPost."