Become a Professional Mermaid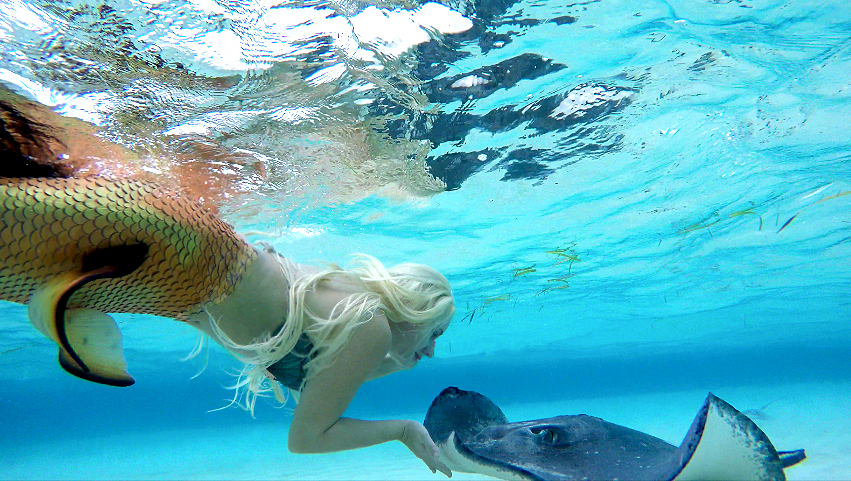 Did you know that you can be paid to be a mermaid? It's true, and it can be dangerous.
"As a professional mermaid, it's Mermaid Melissa (formerly Melissa Dawn) has the job of looking as convincing as possible to humans — all while wearing a fish tail that can weigh as much as 60 pounds.
But her tail isn't the only thing that makes her swims dangerous. Melissa, who has legally changed her name to reflect her career choice, knows she's done her job when the sea life she's swimming with also believes she's a real mermaid — even if the animals mistake her for lunch."