Spring football: Revamped CSU offensive line is making progress
Things are looking up in the Colorado State University offensive line room.
Keeping quarterback Clay Millen safe was one of the biggest problems the CSU football team encountered last season. Injuries, inexperience and a lack of size ravaged the offensive line and resulted in a Football Bowl Subdivision-leading 59 sacks on the season.
Of course, not every one of those sacks should be attributed to the line, but it was often clear that change would be needed in that department going into the offseason. After the Rams' final game last year against the University of New Mexico, head coach Jay Norvell promised to hit the transfer portal hard for big offensive linemen with plenty of experience.
Norvell and O-line coach Bill Best came through on the promise and signed a number of linemen in the transfer portal, including Saveyon Henderson from Lane College, Drew Moss from Lamar University and Oliver Jervis from Monmouth College, all NCAA Division I Football Championship Subdivision schools.
These moves add plenty of size and experience — all three are at least 6 feet, 4 inches tall and 300 pounds and share a combined total of 66 starts for their previous schools — to the Rams roster that needed it. According to veteran Ram and O-line leader Jacob Gardner, the pieces are already starting to fit together over the past two weeks of spring practice.
"It's been nice just seeing the difference," Gardner said. "We're working together a lot nicer, things are fitting a lot easier (and) double (teams) are becoming easier. We're becoming familiar with each other, and I can really tell a difference. I think we're just going to keep getting better and better."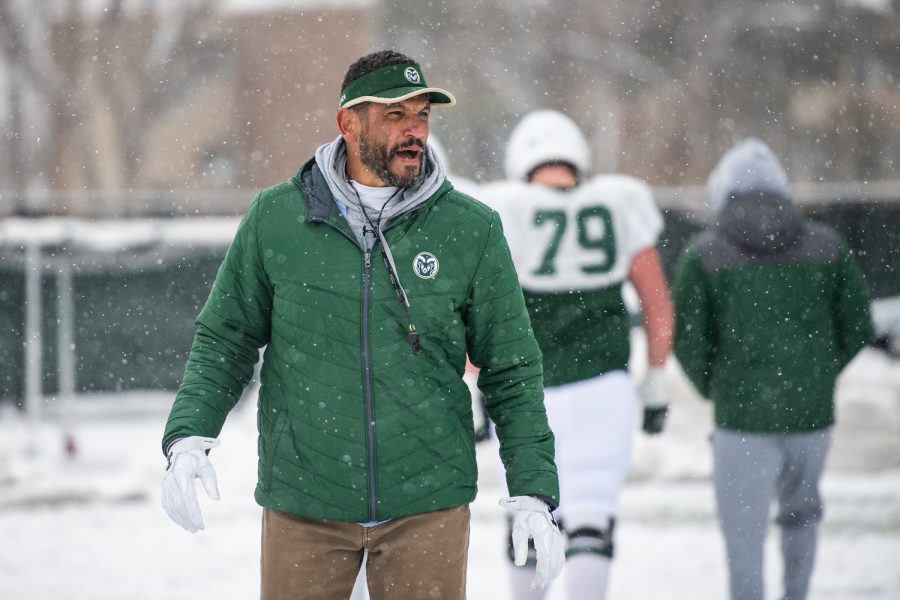 Another plus as a result of these signings is Gardner can move from left tackle back to his preferred center position.
"It's an amazing feeling to have (Gardner) in there," Best said. "We had kids last year that played hard; they were just limited. It was like playing baseball without a shortstop, and now we got Derek Jeter in there."
The hope Best, Gardner and Norvell share is that the revamped offensive line will open up the offense in a way it never really could last season. When asked how good the line could be this season in comparison to last, Gardner simply said with a laugh that he thinks they'll be able to run the ball.
On 385 rushing attempts last season, the Rams gained over 1,500 yards but also lost nearly 500. Their average of 89 rushing yards per game was the fifth worst in the FBS. In terms of yards per carry, only one team in FBS was worse than CSU. They had the fewest rushing touchdowns in the nation with four.
For the time being, the Rams have lost their main running threat in Avery Morrow, who was indefinitely suspended from the team in January following a physical altercation with another male student that resulted in a court case that is still pending. So for now, the Rams are still in search of a running back who can fill Morrow's shoes and fulfill the O-line's goal of leading a better ground game. 
"I'm very proud of the progress (the offensive line has) made," Norvell said. "We really have made an emphasis on being physical and running downhill with our combinations. … If we can run the ball effectively, we've got a lot of playmakers that are starting to emerge, and it's just going to make us that much more effective as an offense."
The team got to scrimmage full speed for the first time Saturday, which meant the team got a glimpse of what they were able to do on both sides of the ball in game-like situations. Not only were coaches impressed with the offensive line, but the Rams' defense had their hands full. Defensive lineman Mohamed Kamara experienced the new offensive group's work firsthand.
"They work so much harder," Kamara said. "They know that a lot of pressure is on them, and they work so much harder. I don't know any five stars that are on the offensive line, but they're trying to play like they're five stars."
Reach Braidon Nourse at sports@collegian.com or on Twitter @BraidonNourse.