Spring football: Rams defense is finding its stride
After some weather delays, spring football practices at Colorado State University were finally underway starting Tuesday.
It's an exciting time for the team and its fans — a chance for everybody to catch a glimpse of the offseason conditioning, training and chemistry-building. This year, it's especially encouraging for the Rams' defense, which returns numerous starters on the line and in the secondary.
The Rams will certainly miss a few of its defensive playmakers, like linebackers Cam'Ron Carter and Dequan Jackson, who are about to be lost to graduation.
CSU returns solid linemen like Mohamed Kamara and Cam Bariteau, as well as standout defensive backs like Jack Howell, Henry Blackburn and Chigozie Anusiem. Guys like these were crucial in last year's turnaround from giving up at least 34 points in every nonconference game to then holding many opponents to under 20 points, culminating in a shutout in the season finale against the University of New Mexico.
"If we're all field generals and we're all helping each other out, it's unimaginable how good we can be." –Mohamed Kamara, Rams defensive lineman
This season, Blackburn doesn't want to stop at just holding opposing teams to low-scoring outings but to be one of the best forces in the conference.
"I realistically should be leading the conference in interceptions," Blackburn said. "I want to do all these things; I have these personal goals, but my main goal is just to win here. That's what I want to do more than anything. I just want to win at CSU; I want to win a bowl game; I want to win a conference championship. Those are my main focuses."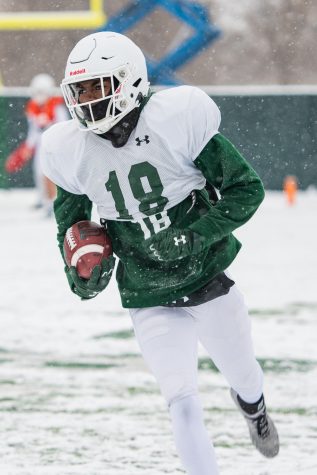 The defensive turnaround last season started with a purge of players who weren't bought into head coach Jay Norvell's coaching system. A lot of change happened, particularly in the middle of the season, and players were leaving at a high rate. Those who were left on the team bought in even more and are starting to build what they believe is a much better culture.
"Guys that have been here for a while and are older are just doing a good job of holding the standard," Blackburn said. "That's something that's better than it's been in the past. … The guys who are actually bought in are here, and so we can really see the difference as a team in the culture."
With this culture shift and a year of experience in Norvell's staff, the defense is starting to shift their focus from individually making sure they're doing the right thing to growing as a unit and playing as one force.
"When we're out there, it's more like we don't just have one field general; we have all four (on the defensive line)," Kamara said. "If we're all field generals and we're all helping each other out, it's unimaginable how good we can be."
The potential for improvement on defense doesn't stop at the returners. Even though it's still early to tell if and which of the new players will take on an impactful role this season, some fresh faces stepping into the program for the first time have caught the attention of Norvell.
One new face in particular that caught Norvell's eye in the first few practices was freshman Kennedy McDowell. McDowell played at Memorial High School in Frisco, Texas, where he accumulated 54 tackles (11 for loss) in his senior year on the way to becoming a three-star recruit.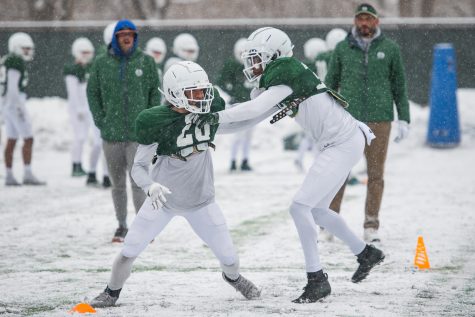 "I'll tell you what: I think Kennedy McDowell, for just being out here a couple (of) days, he flashes," Norvell said. "He's a defensive end; he can run like crazy. He's just hard. He's hard to get hands on. … I've been really impressed with him."
Spring practices are open to the public 8-11 a.m. Mondays, Tuesdays and Thursdays and 9 a.m. to noon Saturdays until the Green vs. Gold Spring Game April 22 at Canvas Stadium.
Reach Braidon Nourse at sports@collegian.com or on Twitter @BraidonNourse.