CSU volleyball showcases new talent in 1st home spring game
Damon Cook , Staff Reporter
April 11, 2023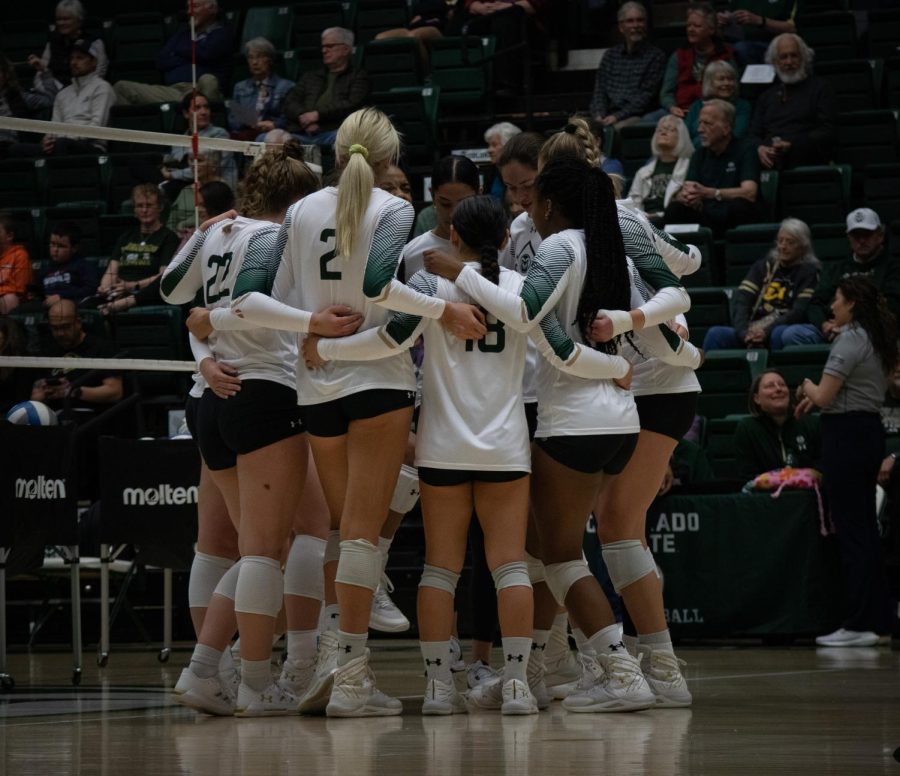 The Colorado State University Rams volleyball team took on the University of Colorado Boulder Buffaloes in their first game back at Moby Arena Saturday. This was the Rams' fourth spring game and their first at home.
Spring games do not count toward the record and are meant to give the team full game reps against an opponent. The Rams won three out of the five sets but lost only once. The fifth set ended in a tie after a player from CU went down with an injury and had to be carried off the court.
"I want to be known as a gritty, scrappy team." -Emily Kohan, CSU Rams volleyball head coach

Leah Cackowski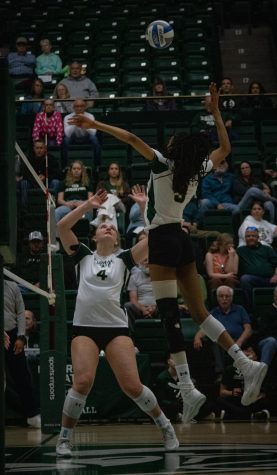 The Rams got to showcase some of the new talent they acquired through the transfer portal. Junior setter Emery Herman played extended minutes in the game. She showed off her ability to put the ball in the perfect spot on several of the Rams' points. 
"I think it was really cool to see how many people come out for a spring game," Herman said. "I think that's not as common as people would think. There's just such a family … (and) homey feel. Everyone's just so supportive of each other."
Herman came over as a transfer from the University of Arizona, where she recorded 1,000 assists in each of her last two seasons, leading the Wildcats. According to the CSU Athletics website, she currently has a streak of 84 games with double-digit assists. She will fill a big hole left by Ciera Pritchard, who had 1,044 assists last season. Herman will be a good fit alongside the Rams' outside hitter Kennedy Stanford, who had a career-high 354 kills last season.
"I think she's super physical," Stanford said. "I mean, you can see it in how she blocks and how she plays and how she's able to push a ball."
Herman was one of two transfers to join the Rams this season. Graduate transfer Anna Porter also joined the team. Porter plays libero and defensive specialist for the Rams. According to the team, Porter is finishing up her semester at The College of William & Mary prior to joining the team, so she didn't play in the game.
The Rams' two transfers aren't the only people on the team facing a change.
Head coach Emily Kohan began her tenure following the 2022 volleyball season after longtime head coach Tom Hilbert retired. While Kohan is new to her position, she isn't new to the team. She has been bringing her coaching insights to the Rams since 2016.
She will have her opportunity to leave her mark on the team of many of the previous year's players, who finished third in the Mountain West.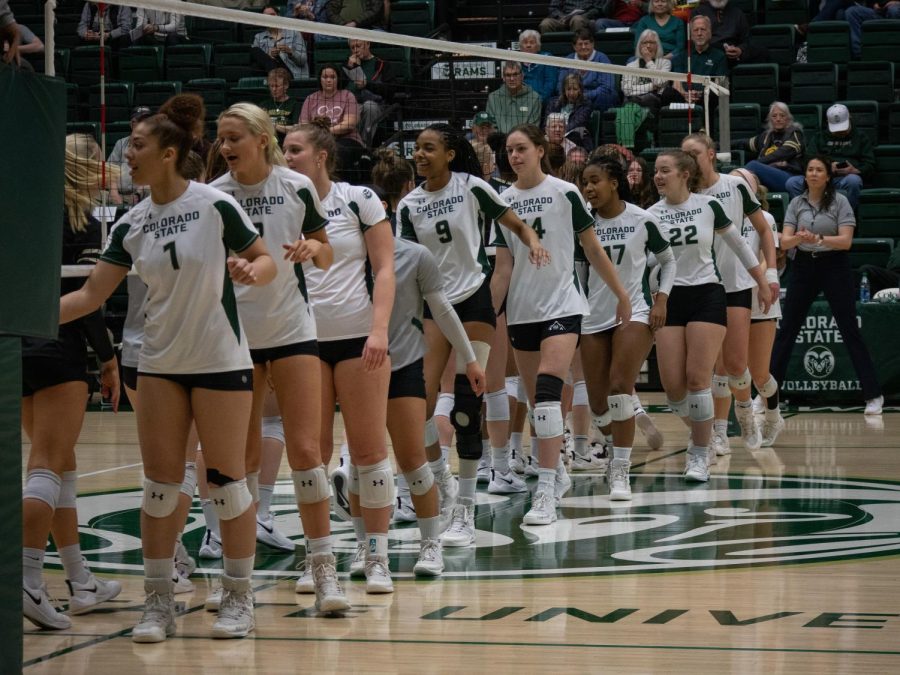 "I mean, Tom did such a great job laying a foundation that I (will) inherit a really stable group of players," Kohan said. "I'm still trying to figure out who I am as a coach. My first game, the team asked, 'Are you going to sit, or are you going to stand?' And I was like, 'I don't know. We're going to try out both of them.' … I want to be known as a gritty, scrappy team."
The Rams' next spring game will take place 11 a.m. April 15 in Denver against the University of Denver.
Reach Damon Cook at sports@collegian.com or on Twitter @dwcook2001.