CSU professor works for environmental justice
Barnaby Atwood, Staff Reporter
April 6, 2023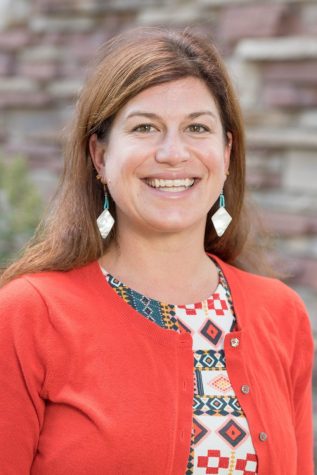 Stephanie Malin is an associate professor in the Colorado State University department of sociology and one of the co-founders and steering members of the Center for Environmental Justice at Colorado State University.
Environmental justice encompasses a lot of different aspects. Malin said that in general, the goal of environmental justice is getting rid of environmental hazards and rethinking our "industrialized, militarized capitalist systems" and how we might develop systems that are more socially, environmentally and economically sustainable.
"But if you're talking about the environmental justice movement, it emerged because of pollution from industry, military (and) even like manufacturing of consumer goods," Malin said. "And the fact (is) that those hazardous facilities, manufacturing facilities, the waste (and) pollution that may come from those activities end up being distributed unevenly in our society and other societies, (like) folks who are living in low-income communities and communities of color."
Malin's work goes beyond CSU. She is also an adjunct associate professor with the Colorado School of Public Health and serves on the executive committee of the Colorado Water Center.
"My research involves environmental justice and health issues, particularly in places that host extractive activities," Malin said. "(That's) if they've got like uranium mine or millwright or unconventional oil and gas production going on. But I also look at communities that are building more distributed and regenerative systems — so less market-based and more about building noneconomic development."
"As a social scientist, I think it's part of my responsibility to make sure that I'm not perpetuating those problems and the ways that we might think about research subjects versus research participants." -Stephanie Malin, co-founder of CSU Center for Environmental Justice
According to Malin, environmental justice as a movement also makes room for examining deliberate policies sprouting from issues of institutionalized racism and focuses on procedural justice, recognition justice and restorative justice.
"(That's) the processes behind making decisions about like where we zoned industrial activity or why (there is) an overabundance of really polluting facilities and communities of color," Malin said. "It's understanding that context to what the history (is), who (has) had a seat at the table to make decisions, who has been excluded and then who constructs the table."
There is an emphasis on not extracting knowledge or viewing the affected people and communities as being objects to be studied but instead participating in research with and for those communities.
"There's a lot of healing, and there's a lot of atonement to be done for that kind of work," Malin said. "As a social scientist, I think it's part of my responsibility to make sure that I'm not perpetuating those problems and the ways that we might think about research subjects versus research participants."
Malin explained she tries to embed what is of use to a community into her research so that it's reciprocal and the community she's working with gets something from the time they contribute to the research.
Often when it comes to being engaged with climate issues, many experience paralysis, hopelessness and being overwhelmed by the issue, Malin said. Because of this, it can be difficult to imagine the future in the current situation, but she said it's important to focus on the ways people can collectively make a difference.
"There's a lot of framing out there that it's too late to address any of these issues," Malin said. "We always have time to make things better than they could be, but this next decade is so important in terms of figuring out what makes you happy, what your skills are and then what's needed collectively and plugging in there."
"The message to students is (to) figure out what makes you happy and what skills you can acquire throughout your life, but especially during your time in college, and then try to figure out ways to think structurally or think in terms of systems and seeing, 'What do we need?'" Malin said. "It can be as simple as thinking about like, 'If I were to have an ideal world, what's one thing that I would like to see in that?' Something as simple as like, for folks who live in a city: 'I would love to be able to see the stars when I go outside at night.'"
Malin suggested that envisioning an ideal world can help with seeing the ways individuals can contribute to that future.
The Center for Environmental Justice has several events for students who wish to get more involved on their website.
Editors Note: This story has been updated to reflect a correct job title. 
Reach Barnaby Atwood at news@collegian.com or on Twitter @Barnaby_Atwood.