Local activists march in support of reproductive justice
Alexander Wilson, Social Media Coordinator
January 24, 2023
Around 50 people surrounded The Oval Sunday afternoon holding signs with phrases like, "Keep your rosaries off our ovaries."
As the people began chanting, "I will go to jail for justice," alongside many other protest songs, the crowd caught the attention of many bystanders, who joined the march in solidarity.
Jan. 22 is known across the nation as Roe v. Wade Day. This year is the 50th anniversary of the Supreme Court decision that protected the right to receive an abortion in the United States. However, that federal protection ended with the decision's overturn in 2022.
"I call upon Americans to honor generations of advocates who have fought for reproductive freedom, to recognize the countless women whose lives and futures have been saved and shaped by the Roe v. Wade decision and to march forward with purpose as we work together to restore the right to choose," President Joe Biden said in a proclamation Jan. 20.
"I started protesting in 1962. The ability to make decisions about our bodies (is) slowly being taken away. We have rights in Colorado today, but what about tomorrow?" -Vicki Pesce, protester
Although Colorado ratified the right to have an abortion into law, many states did not after Roe was overturned last year. Due to this, many people around the country protested, and continue to protest, via marches. 
"This is a show of solidarity with our fellow women and people with uteruses," said Sophia Parmenter, an organizer of the Fort Collins march. 
People from all kinds of backgrounds were seen marching from The Oval to Old Town Square. 
"We march whenever it seems appropriate to do it," Parmenter said. "It's difficult to protest in America because we have to worry about work, and it takes away from the gravity of the movement because not everyone is able to make it. People have to go back to work, and we have to march over and over again."
Many of the people at the march had been protesting even before the Roe v. Wade decision in 1973. 
"This issue is really important to me," protester Kelly Hillburn said. "I was 11 when Roe v. Wade was adjudicated. I'm the woman that got to live with those rights. Important women in my life told me how important it was. I understood the earnest(ness) in their voices, but I didn't understand the grasp for many years later."
Colorado is one of 21 states with laws currently protecting the right to obtain an abortion.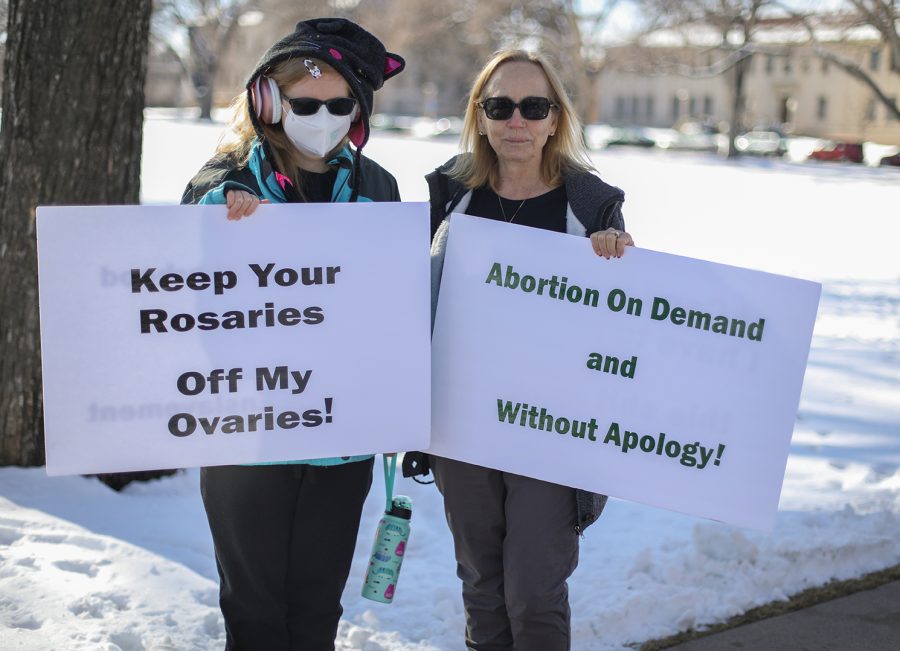 "I started protesting in 1962," protester Vicki Pesce said. "The ability to make decisions about our bodies (is) slowly being taken away. We have rights in Colorado today, but what about tomorrow?"
In 2022 Colorado passed the Reproductive Health Equity Act, which protects the right of any pregnant person to get an abortion or keep the fetus without any government interference. It also declares that a fetus or embryo has no independent rights, allowing people to make choices free of punishment.
Many protesters around the country have been younger Americans, with data showing participation in informal political activities among young adults has increased.
Maya Piecard, a 17-year-old march participant, has been protesting since 2022 following the fall of Roe v. Wade. 
"I'm hoping to bring change and any sort of justice," Piecard said. 
Reach Alexander Wilson at news@collegian.com or on Twitter @alexgrey0604.