Repeat Boutique: Affordable, sustainable shopping
Rebekah Barry, Staff Reporter
April 25, 2023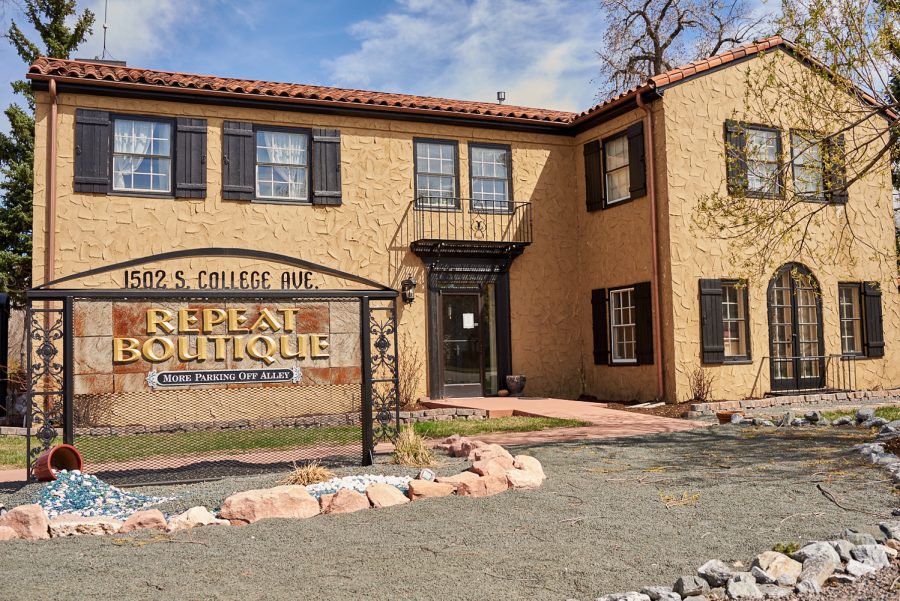 Right off the corner of College Avenue and East Lake Street is a small old house. From the outside, it doesn't look like much, but on the inside, it's full of stories and history.
According to their Facebook page, Repeat Boutique opened in 1987 when Laura Green bought it from a friend. Laura Green's daughter, Poetry Green, has been in the family business and works there now as the lead sales associate.
The business doesn't advertise much but has been working on catering to the younger generation.
"It's helped me, being a broke 20-something-year-old, being able to have clothes that last forever and still be able to contribute to the earth and recycle." -Poetry Green, lead sales associate at Repeat Boutique
Poetry Green detailed some of the increases in business after the COVID-19 pandemic.
"It's like a treasure hunt — you never know what you could find," Green said. "(The college students) always make me smile with how excited they get."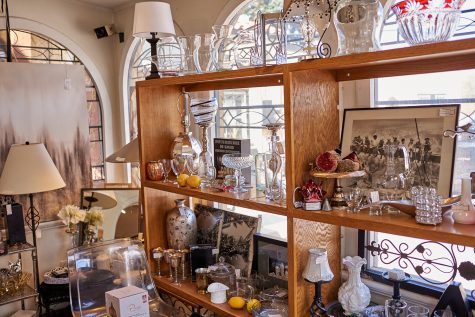 The business gets most of its clothing and other items from consignments where the employees pick through the things they think they can sell, aiming to get rid of the items within a 90-day period. Some consigners even bring in brand-new pieces with tags. Green feels it is a wonderful business that reduces fast fashion, recycles and gives items a new life.
"We had a mid- to late-1800s wedding dress at some point," Green said. "This house too has a whole history, and it's been nice to be in a historical house — it's seen so much. We've tried so hard (to research it). There's just nothing about it. There have only been three or four pictures we've been able to find of it."
The original building was established in 1825, and the original owner was a woman — a rarity in and of itself. The First National Bank owner cared for it at one point, though the exact date is unknown. At the time, it was a sorority house in the 1950s for Colorado State University, then a fraternity house for CSU in the 1990s. The house was left in disrepair afterward before Repeat Boutique relocated.
After the business relocated to its current location in 2006, it did its best to keep the house together with its original content.
"I believe this flooring is all original, and I believe most of the tiling and the wood is all original," Green said. "We of course had to update it a fair amount for fire codes and everything. We rent out the upstairs units to other little businesses."
The businesses currently residing upstairs in Repeat Boutique are a variety of therapists and an esthetician.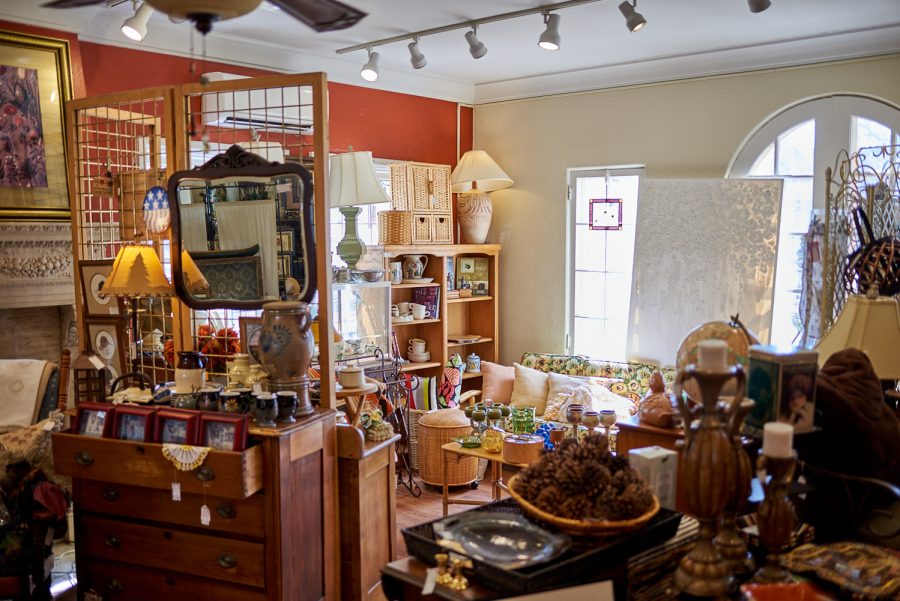 "I enjoy really getting to know customers because I know so many of them by their first names at this point," Green said. "(I enjoy watching others) taking a simple article of clothing and seeing people come back in with their own fashion style and how they kind of turn it into their own creativity."
After COVID-19 hit, the business suffered financially. After they reopened, their prices had to be readjusted.
"We have raised our prices a little bit, but it's still very reasonable, which I think helps a lot especially for people our age and younger to still be able to shop but be on a budget as well," Green said. "Everything here, especially clothing, ranges from $2 to $25 for the most part. It's helped me — being a broke 20-something-year-old — being able to have clothes that last forever and still be able to contribute to the earth and recycle."
Green summarized why college students should visit the boutique at least once.
"It's definitely worth stopping in because it's super unique, and you can even start your own fashion trends," Green said. "You can even decorate your home or your space. Being able to shop in an old house is really exciting. There's something for everybody."
Reach Rebekah Barry at entertainment@collegian.com or on Twitter @RebekahB24708.