'Music and movement' central to APIDA & SWANA Heritage Month show
DJ Vicente, Staff Reporter
April 13, 2023
Inside the Lory Student Center Theatre, the dark room is illuminated by blue and purple light as five people walk onto the stage, greeted by cheers from the crowd.
The five people in question make up Weston Estate, who performed at Colorado State University April 6. Hailing from Cary, North Carolina, the band performed live in front of a crowd of students and faculty from the Asian Pacific American Culture Center and students outside of the organization interested in the event.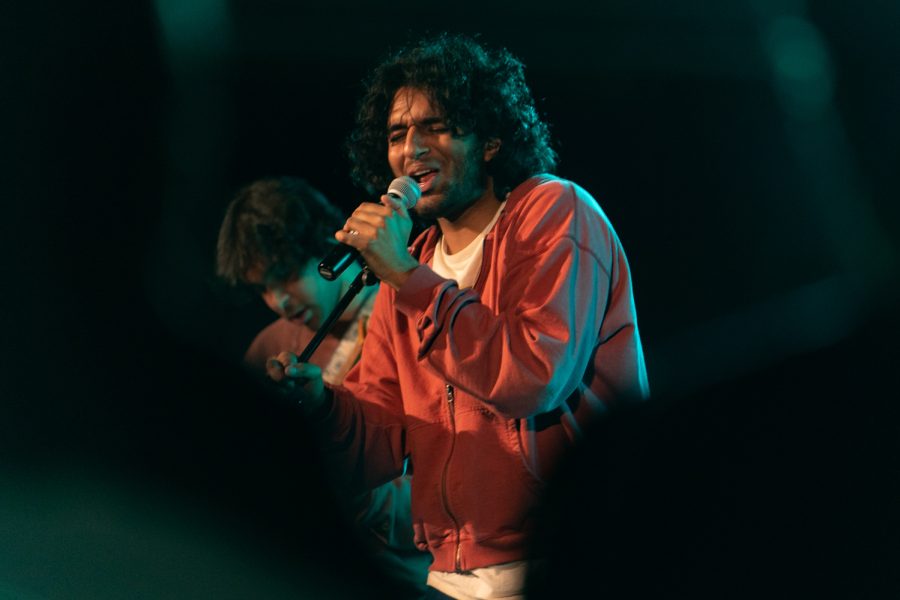 Organized by APACC and RamEvents as part of APACC's Asian Pacific Islander Desi American & Southwest Asian and North African Heritage Month, Weston Estate's performance was part of an upcoming lineup of events from APACC celebrating and observing the diverse cultures and sounds from the community.
The band's inclusion in APACC's APIDA & SWANA Heritage Month event lineup was in line with the theme of music and movement, APACC's RamEvents liaison An-Ping Yu said.
"Our cultures are deeply tied in music and dance as a means of passing on and preserving traditions," Yu said. "At the same time, both are utilized to push the boundaries of what already exists."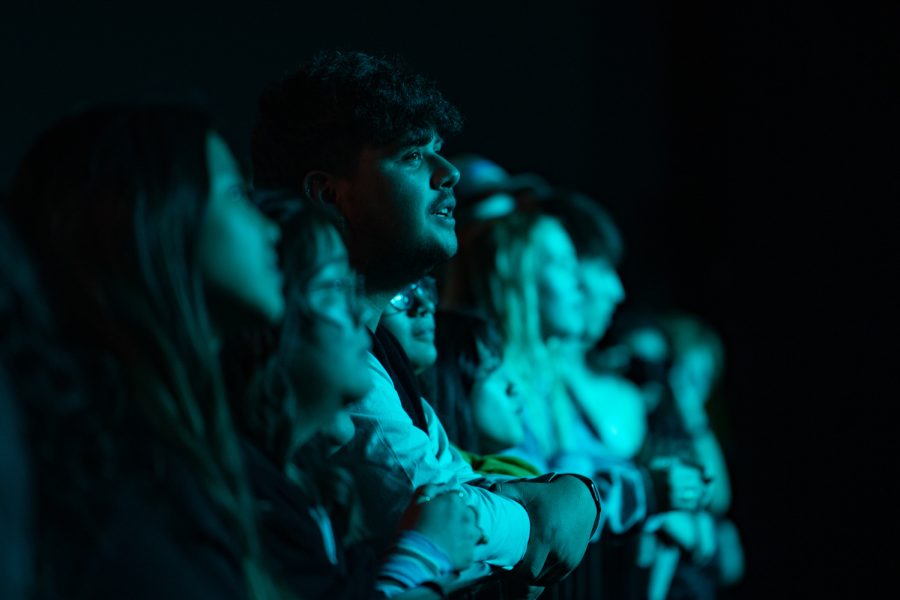 Weston Estate consists of members Srikar Nanduri on guitar, Abhi Manhass on bass and Manas Panchavati, Tanmay Joshi and Marco Luka on vocals. All members are of Indian descent, except Luka, who is Cuban-American, according to the band's Submithub profile.
The band itself, going by the epithet of "ya aunty's favorite boy band," initially formed when the members were in high school in 2017. Their roots come from recording in their rooms and "sneaking out of the house to record their music" in order to emulate the sounds of artists who influenced them, according to the flyer created for the event.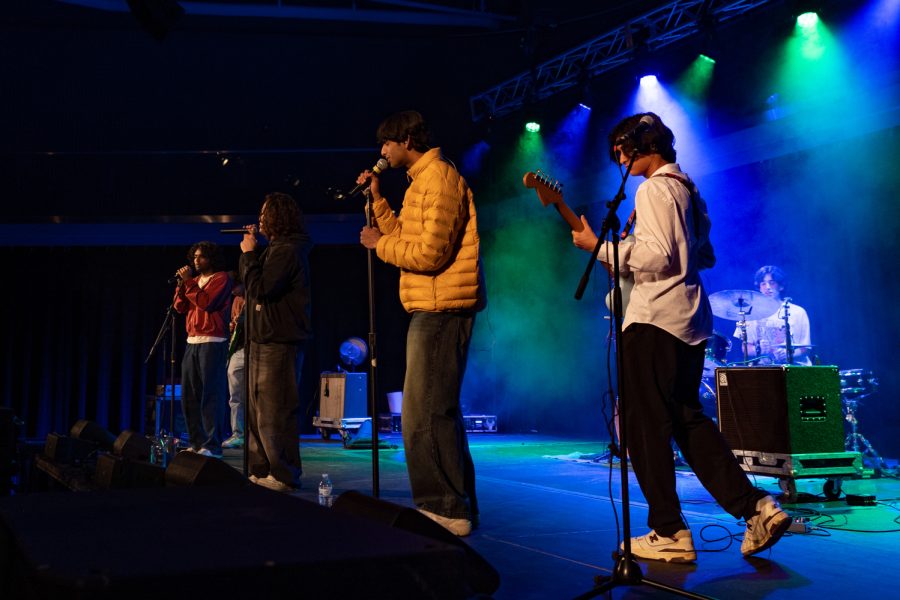 "Named in jest for an affluent neighborhood adjacent to their hometown of Cary, North Carolina, Weston Estate is inspired by genre-blending artists of the past decade," the event flyer read. "One could say their aspirations are not to become your favorite boy band, but perhaps your aunty's favorite boy band."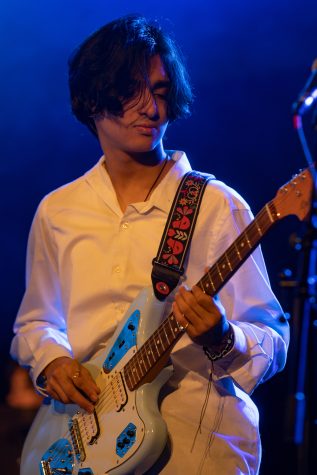 At the event, Weston Estate played for a crowd mixed with both newcomers and long-time listeners, a majority of whom were part of APACC. Ethan Ho, community development coordinator at APACC, commented on his perspective of the performance, noting his own recent exposure to Weston Estate.
"I've only found out about Weston Estate recently," Ho said. "I've created a playlist of their songs for APACC, and it's been a journey getting to know them and their songs."
The band played a 12-song set at the event consisting of singles released throughout their years as a group, including tracks "Saturday Nights," "Drown," "So Good" and the newest single "Where Do We Go?" released in March. The band also performed songs from the 2022 EP "Maggie Valley," including tracks "Outside," "Silence" and "Daisies."
The group ended the night with their single from 2019, "Cotton Candy," and saying goodbye to CSU and the APACC community present.
"Thank you all for coming," Luka said. "It was lovely to play for all of your lovely faces."
APACC's upcoming events for APIDA & SWANA Heritage Month throughout April are on the organization's website.
Reach DJ Vicente at entertainment@collegian.com or on Twitter @DeejMako.