Chicken Salad Chick brings joy, community to NoCo
Daryn Whitmoyer, Staff Reporter
April 18, 2023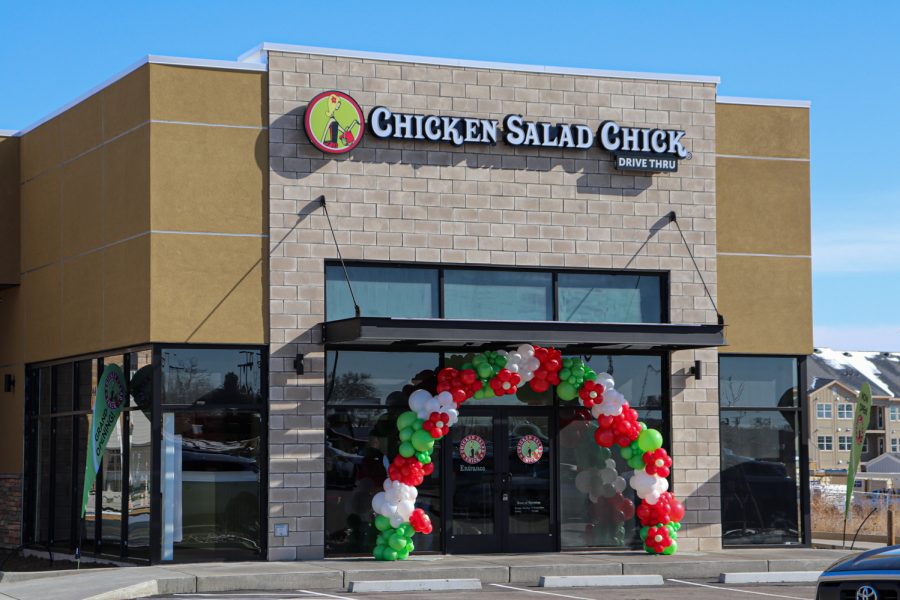 Four years ago, Jessica and David Zumbrun tried Chicken Salad Chick for the first time on a golf vacation in Auburn, Alabama, and they became hooked, according to an International Franchise Association article. Having experience in restaurant franchises and seeking another opportunity, the Zumbruns knew they wanted to bring this restaurant to Colorado.
At first, the company declined to open in Colorado due to its strategic growth pattern, but the husband-wife duo persisted and were finally able to start their business plan. Chicken Salad Chick of Greeley, Colorado, opened April 5, becoming the first Colorado establishment of the company's 200-plus existing locations. The grand opening included a ribbon-cutting ceremony with visitors like Chicken Salad Chick executives and Greeley Mayor John Gates.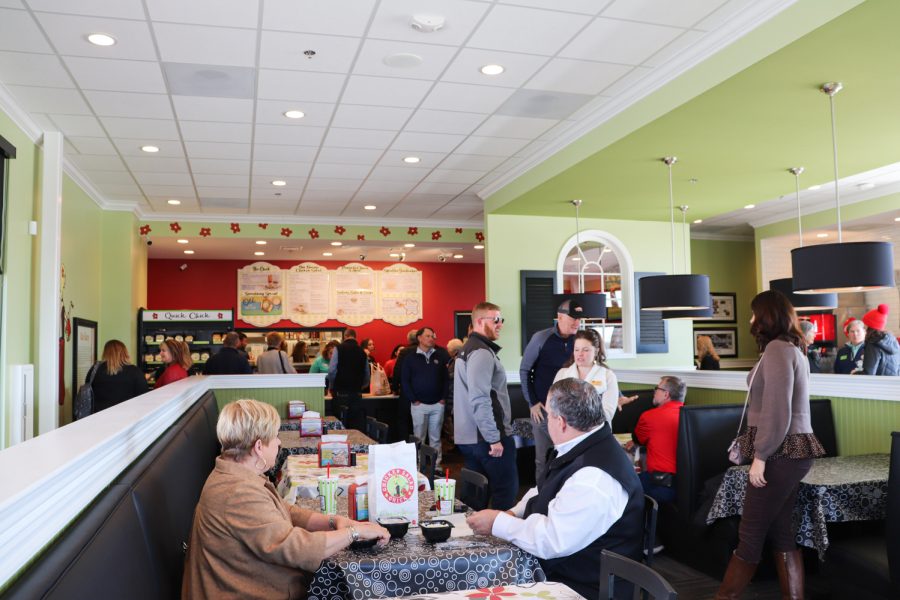 "Thanks for coming to Greeley — we appreciate it," Gates said, welcoming the business to the city. "We're very excited for you. Congratulations."
The grand opening week of Chicken Salad Chick ran April 5-8. Chicken Salad Chick offered many giveaways, including a free menu item called "Quick Chick" every month for a year, as well as a tumbler, a Sherpa blanket and tote bag to the first 100 paying customers each respective day of their grand opening.
"It's all about the people and the relationships that you have and taking care of your employees and taking care of the community." -Jessica Zumbrun, co-starter of Chicken Salad Chick Greeley location
The restaurant features a dozen varieties of chicken salad as well as side salads, soups, sandwiches and desserts.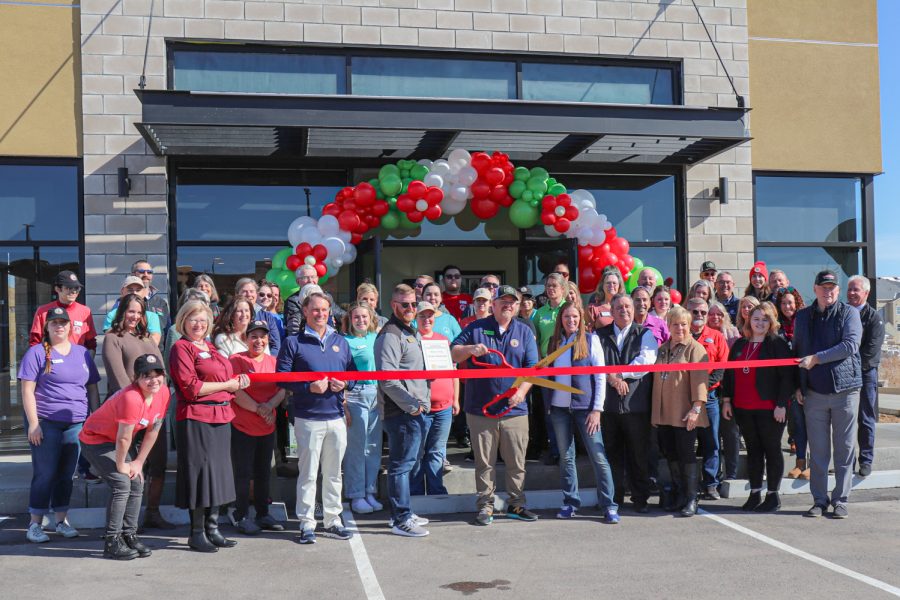 "It's just the most unique concept and the most unique experience," Jessica Zumbrun said.
"Spread joy, enrich lives and serve others" is Chicken Salad Chick's motto as said by President and CEO Scott Deviney at the grand opening ceremony.
"I want you to come in with the expectation that we are going to love you, hug you and make you feel great," Deviney said.
Jessica Zumbrun said this sentiment was part of the branding that drew them to open the franchise over another restaurant.
"It's all about the people and the relationships that you have and taking care of your employees and taking care of the community," Jessica Zumbrun said.
To fulfill this, the restaurant accepted donations during their soft opening April 3-4 preceding the grand opening to support Life Stories Child and Family Advocacy in Weld County.
The donations totaled over $3,200. Jessica Zumbrun said it is a really big deal because they want to be able to have a direct impact on nonprofits in Greeley and Northern Colorado. Both Jessica Zumbrun and David Zumbrun serve on numerous boards in Weld County, such as the Boys and Girls Club, Weld Community Foundation, Colorado Auto Dealers Association and Life Stories.
"Now we can actually share what we've been talking about and so passionate about for the last four years, and people can now actually live it and understand it," Jessica Zumbrun said. "It has been a long process, but it has been well worth it."
The Zumbruns plan to open four more locations in Northern Colorado. Chicken Salad Chick is located in the Bear Paw Shopping Center at 4144 24th St. Road in Greeley, Colorado.
Reach Daryn Whitmoyer at entertainment@collegian.com or on Twitter @CSUCollegian.