Greeley band Violet Visionaries prepares for 2 upcoming shows
Brooke Pippin
November 9, 2021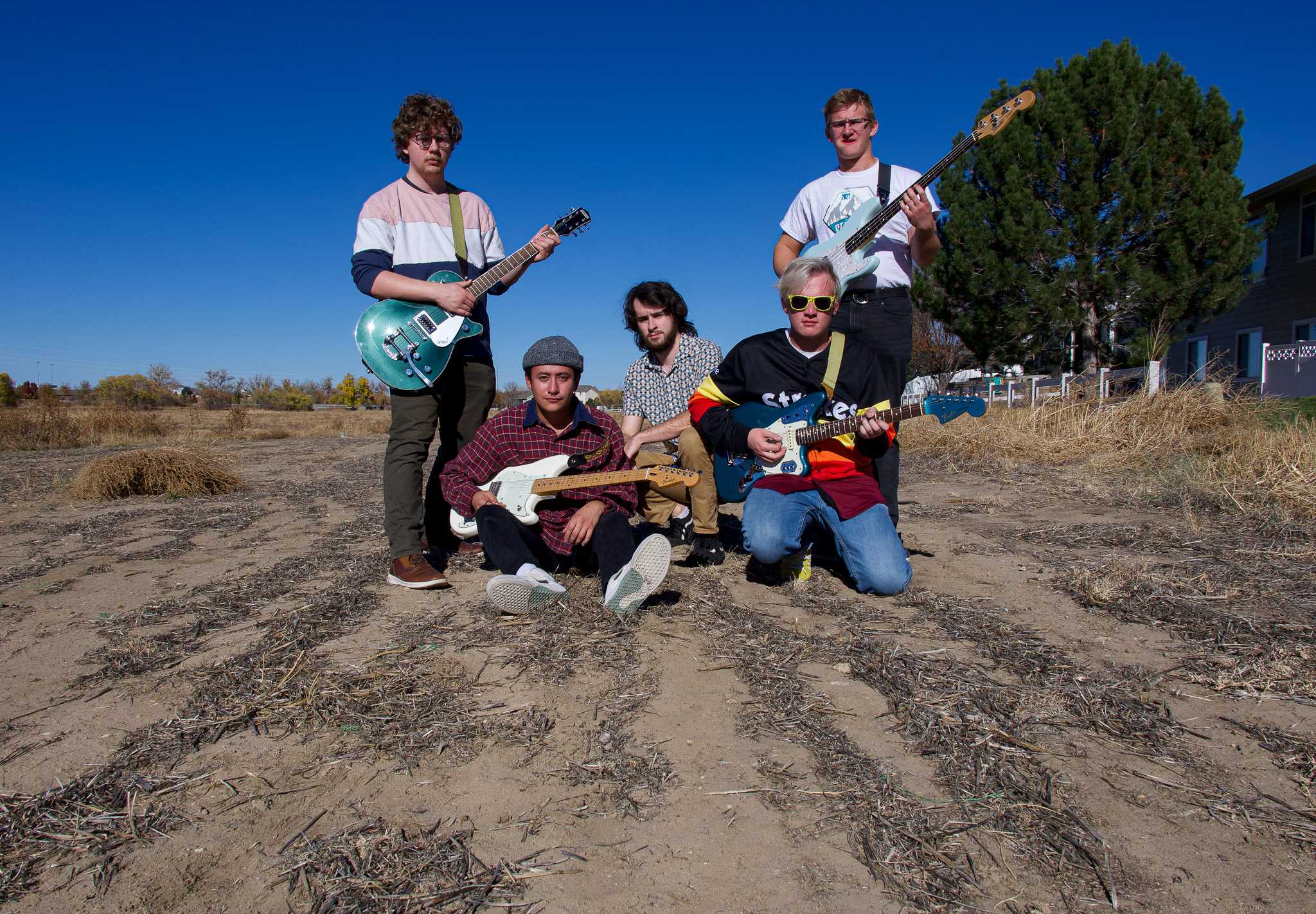 Local indie-rock band Violet Visionaries is looking forward to breaking the stagnation the pandemic confined the music scene to. 
The pause in live entertainment occurred when the band was first finding its footing. With numerous shows planned and songs filled with danceable tunes, they seek to liven up Northern Colorado.
"In February of 2020, we had only played our third show ever as a band, but I think we had five or six shows planned in just March and April," said Jayden Yackey, lead guitarist for Violet Visionaries. "Once the pandemic hit, we of course canceled all of our shows, and it definitely put a big hit on our motivation as a band just as we were starting to gain some traction."
They released their recent single "Camper Story" Oct. 15. "Camper Story" opens up with enthusiastic energy and jumpy beats, but the lyrics describe a melancholic longing for someone involved in a negative relationship. The band said love is a topic often covered in their work.
"Usually someone goes through some sort of girl troubles, and poof — we have a new song," drummer Andrew Broth said. 
Violet Visionaries describes themself as an indie-rock band, listing influences like Cage the Elephant, Steely Dan and The Front Bottoms. Due to previous lineup mishaps, the current members were able to meet and join forces.
"I was not originally a part of the band when it was founded and only joined later on once their initial guitarist quit on them two days before their first show," bassist Garrett Yackey said. "My brother, Jayden (Yackey), was playing bass at the time but was a guitarist by trade and had written all of the guitar parts. So he jumped on guitar, and I had been playing bass for a very long time before so he knew I could learn the parts. We played the gig, and it went well, and I joined the band permanently after that."
Jayden Yackey said after playing together casually, they knew their music had potential.
"We had a jam session in my parents' basement where we went around and showed each other the type of music we like, and we never really said anything, but I think we all knew that we wanted to keep playing music together," Jayden Yackey said. 
Despite being relatively new to the scene, the band played a show in September that provided them with a moment of reflection for their growth.
"In August of 2019, we got invited to play our very first gig at a youth outreach skatepark called The Refuge in Greeley," Jayden Yackey said. "A little more than two years later, we got the chance to play there again, and it was a pretty emotional experience for me, personally." 
 The band said they feel grateful to be part of the Colorado music scene due to its welcoming atmosphere and array of unique talent.
"Colorado has so much inherent uniqueness," said Joshua McBride, guitarist for the band. "A state with high mountains, vast plains and even deserts — the sounds that come out of it are just as varied. Colorado seems likely to become a major hub for music as all these voices are coming together to share that experience in a relatable and groovy way."
They agreed that they would like to release a debut EP in the near future. Austin Dougherty, singer for Violet Visionaries, said releasing the EP and playing shows across Northern Colorado are at the top of the band's agenda. 
Violet Visionaries performs at Roxy on Broadway in Denver Nov. 11 and at The Atrium at The Alley Cat in Fort Collins Nov. 17.
Reach Brooke Pippin at entertainment@collegian.com or on Twitter @brookepippin00.