Food Feuds: Butters AM Eatery vs. Cafe Bluebird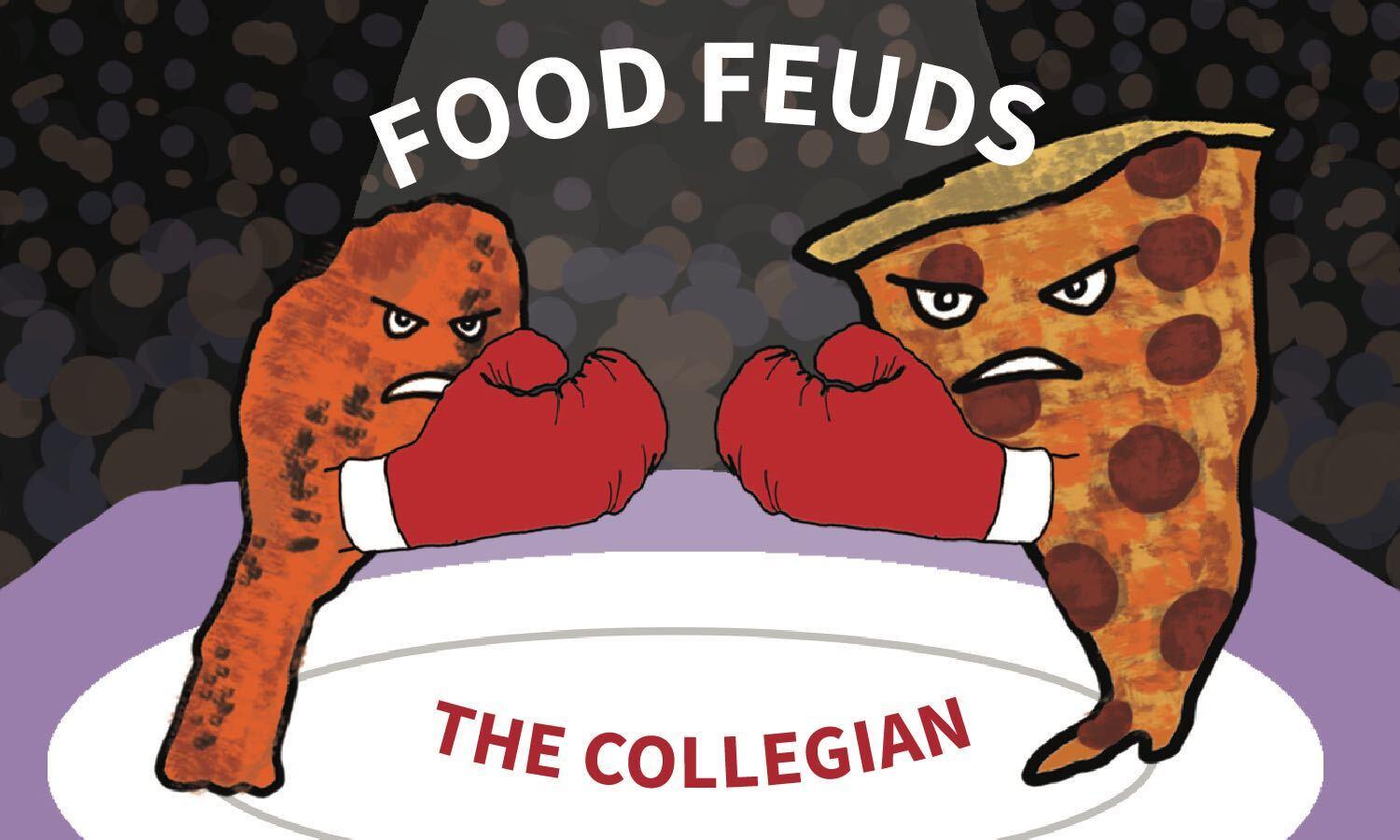 It's Homecoming week, which means a number of Colorado State University students will be with their families in Fort Collins. While there are activities to enjoy this weekend, such as a bonfire, a 5K race and Rams football taking on San José State University, families rising early will want to get a good breakfast down before their fun — that's where I come in.
This week's Food Feuds takes on some local morning favorites: Butters AM Eatery and Cafe Bluebird. And as Leslie Knope once said, "Why would anybody ever eat anything besides breakfast food?"
Butters AM Eatery
As usual, I try to get something similar from the places I compare. These places are pretty different in their menu, so I opted for a waffle and some version of a scramble. From Butters, I got a plain waffle and a skillet with eggs, cheese, bell peppers, potatoes and bacon.
To start, I enjoy West Campus' Butters a lot. I've often lived near it with its small, diner-like atmosphere, so it's a breakfast go-to. Even when I get something different every time I visit, unique dishes and excellent flavor pairings make for a full meal and a happy heart.
Put simply, Butters has a clear mastery of their dishes."
Already in comparison, their waffle batter was a little sweeter and less bland, which falls in line with their less savory breakfasts. After all, they have their own sweet cream batter recipe. While I love waffles, I loathe when the batter is bland or bitter enough I feel compelled to have a topping with each bite. Fortunately, this waffle was not one of those, but because I'm not a menace, I added syrup — I'm pleased to say it's good either way.
As for their skillet, it could've done with fewer bell peppers, as they were a little overpowering compared to all the other ingredients, and I'm always an advocate for more cheese. However, each piece came together for a well-rounded dish that put energy right into my day.
Cafe Bluebird
From Cafe Bluebird, I got another plain waffle and an egg scramble mixed with cheese, tomato and bacon.
I've only had one other experience with Bluebird, and it was wonderful. Admittedly, the ambiance of this Laurel Street joint was better than Butters, resembling more of an actual sit-down restaurant with beautiful nature-inspired murals adorning the walls.
Cafe Bluebird's batter was blander and less sweet, therefore dampening my waffle experience a bit. Because of this, it felt like it needed the syrup, and I've gathered through the life of this column that some of the best food should be able to stand without sauce or toppings.
Their scramble also disappointed me. With a similar issue to Butters, the tomato was just too overpowering, and on top of that, bell peppers set a good precedent and simply make a better breakfast partner, especially in eggs. Tomatoes are too wet and didn't add any particular bite to a scramble that, ultimately, only had bacon aside from it.
On the other hand, the bacon pieces were bigger and there was more cheese, which made this pepperless skillet better. But it wasn't enough to slide Bluebird through the finish line first.
Butters knows how to pair the right things above all, and they still have an array of basic breakfast foods in addition to their own favorites. Cafe Bluebird seems to get slightly experimental, and it doesn't necessarily work in their favor. Tomatoes in a scramble and mandarin oranges on another waffle — neither taste or texture suit these classic dishes.
Yet Butters knows two things: one, what to put in a dish and two, how to make multiple ingredients cohesively fit together. Cafe Bluebird is by no means bad or even inadequate — it's hard to make breakfast bad. But, put simply, Butters has a clear mastery of their dishes and a bigger menu, and I have found every instance of eating there near perfect and completely satisfying.
For Homecoming week, and even well beyond that, I heartily recommend you start your day at Fort Collins' own Butters AM Eatery, located on Elizabeth Street at West Campus.
Renee Ziel can be reached at entertainment@collegian.com or on Twitter @reneeziel.