Local massage therapist provides healing for caregivers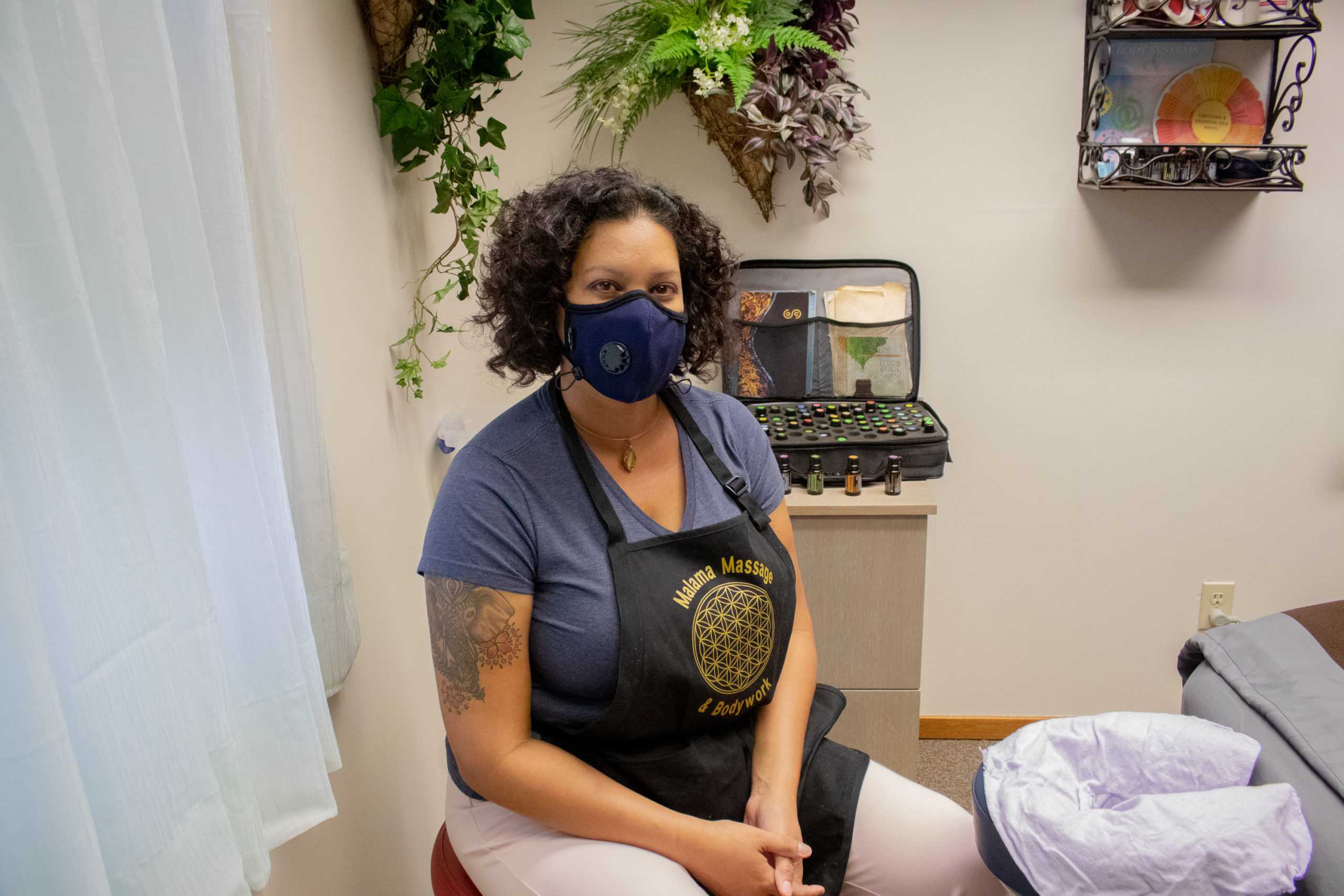 Following the COVID-19 pandemic and months of ongoing Black Lives Matter protests, many are experiencing increased stresses. One local Black-owned business offers a reprieve: massage.
Gina Michelle is a licensed massage therapist and the owner of Malama Massage and Bodywork, a Fort Collins massage therapy company located at 1113 Stoney Hill Drive, Unit A. Since reopening in mid-May, it has been booked solid.
"I am not without work right now, and I'm so blessed and grateful," Michelle said. 
In the face of the COVID-19 pandemic, Michelle's practice has continued to be a safe space for clients, primarily pregnant women and, increasingly, health care workers to relieve stress. In the name of the practice, "Malama" means to care, support, nurture and honor in the Hawaiian language, according to their website. 
"My mission statement is facilitating healing and conscious awakening on the massage table and in the water as an aquatic bodyworker," Michelle said.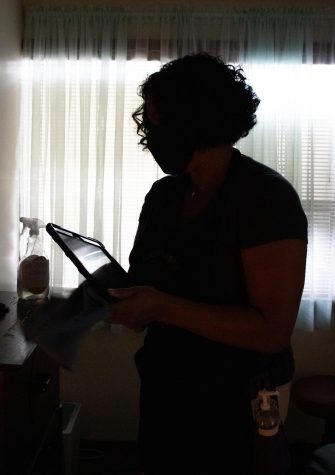 Michelle said that Temple Style lomi lomi massage is a common thread through the various bodywork treatments the practice offers. Temple Style lomi lomi is a style of massage that primarily uses forearm runs, integrating movements that are circles or figure eights, according to the Sacred Lomi website. The movements are designed to "confuse the thinking mind." 
Michelle said this type of bodywork was originally provided to shamans in Hawaii going through a rite of passage. A lot of the bodywork is about moving limbs in a "wax on wax off" movement to theoretically integrate endings to beginnings. 
"It's this constant movement," Michelle said. "You can imagine in Hawaii, the ocean bringing in and the ocean taking out."
During the COVID-19 stay-at-home and safer-at-home orders, many people were given the opportunity to do some soul searching and reflect. Although one might find a source for their psychological pain, it can be difficult to find ways to release that discomfort. Michelle first finds physical discomforts and helps the client realize where the stress comes from psychologically, releasing that physical tension with the hopes of healing the mind as well. 
"(Michelle) gets to know you and what is going on in your life to help you reduce that stress ending up in parts of your body," client Betsy Cairo said. 
"I was navigating a big life change and needed bodywork to help relieve tension when I first met Gina (Michelle)," client Lauren Sullivan said. "Her kind and gentle approach helped me process the fear and anxiety around that change. Gina (Michelle) has an intuitive way of reading the body and knowing how to restore balance amongst the various systems."
When Michelle became pregnant, she said she noticed that there was an alarming lack of massage therapists willing to work with pregnant women. After 1,000 hours of training at the Boulder College of Massage Therapy and specialized training in prenatal and postpartum bodywork, Michelle was ready to care for the underserved demographic of pregnant women. 
Michelle said that most clients come in as pregnant women and continue seeing her through the process of becoming a mother. She also teaches new mothers how to take care of their bodies after birth and how to massage their babies, which studies show may help the neurological and digestive system. 
"It's the perfect time, actually, to really fortify or to initiate a new paradigm of what it means to be a mother," Michelle said. "The old paradigm is the mother sacrifices herself for everything, and she comes last. So, the new paradigm is when mama's happy, everyone's happy."
Long-term client Meredith Towle first started receiving bodywork from Michelle when she was pregnant for the first time. Five years later, Towle still comes to Malama Massage and Bodywork.
"Gina (Michelle) is in a league of her own above anyone else I've ever received a massage from," Towle said. "I always leave sessions feeling physically so much better and also, somehow, transcended to a better frame of mind."
Along that same vein, Michelle must care for herself while providing so much care for others. Although the steady stream of clients is not new to her, the stress levels are high.
"(Clients) are bringing in their stresses about COVID(-19), they're bringing in their stresses about how COVID(-19) impacts them, they're bringing their stresses about social awareness and change since George Floyd and they also bring in their own awareness that they're coming to a person of color, and so it's all of this contained every day, repeating four to five times, different one-on-ones. … It's a lot," Michelle said.
Nevertheless, Michelle continues to provide revered care to a grateful community. 
"As far as the health care practitioners that come in, they're grateful that I'm in practice, and they're grateful that I know what I'm doing because they really need to just drop in on the table and let go," Michelle said. "And they don't talk about work, they just want to de-stress."
Anna von Pechmann can be reached at entertainment@collegian.com or on Twitter @PechmannVon.