In the arena of CBD providers, Kannaway shares the life-changing benefits of hemp-based cannabidiol (CBD) with everyone and empowers you to do the same. Kannaway has a worldwide following and a team of experienced, passionate Brand Ambassadors representing their products having built this following by offering some of the highest quality CBD hemp oil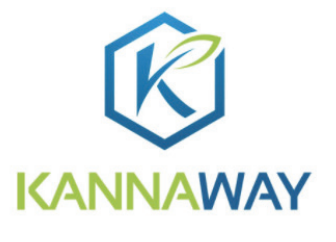 products. Believing that everyone deserves a life full of prosperity and personal wellness, they maintain a focus on ideal nutrition and healthy choices with their all natural ingredients, CBD hemp oil, and proprietary herbal blends combined into each product and support success among all levels of the Kannaway family. Kannaway is "The Movement with a Purpose".
Kannaway's Hemp Oil is derived from 100% legal non-GMO European industrial hemp, utilizing their proprietary extraction methods to extract the hemp oil from the mature stalk. The key to their proprietary extraction method is to achieve an "essential plant complex", which is rich in cannabinoids, terpenes, flavonoids, waxes and chlorophyll that are essential to the human body. No MMJ card is needed and products can be legally purchased in all 50 states of America. Each batch of hemp oil undergoes their Triple Lab TestingTM, which includes three separate tests of their product harvest and final packaging for sale. They were the first in the industry to create testing processes like these, ensuring that every natural product they offer is free of contaminants and of the highest quality possible. The end result is that their Quality Guarantee ensures NO genetically modified ingredients, NO pesticides, NO herbicides, and NO chemical fertilizers. Intent on protecting the environment, Kannaway utilizes labs that provide quality analysis while maintaining an environmentally friendly, green approach. Kannaway is one of the several industry-related companies owned by Medical Marijuana Inc. MJNA recently announced a new website, http://www.echoconnection.org, which includes sourcing the ever-expanding world-wide studies on CBD. 
Ask for details and additional information by calling Suzzette C. Greany at 970-658-0653. You can also visit the website at http://www.iHaveHemp.com to gather information. The team is here to help!