CSU celebrates grand opening of cannabinoid research lab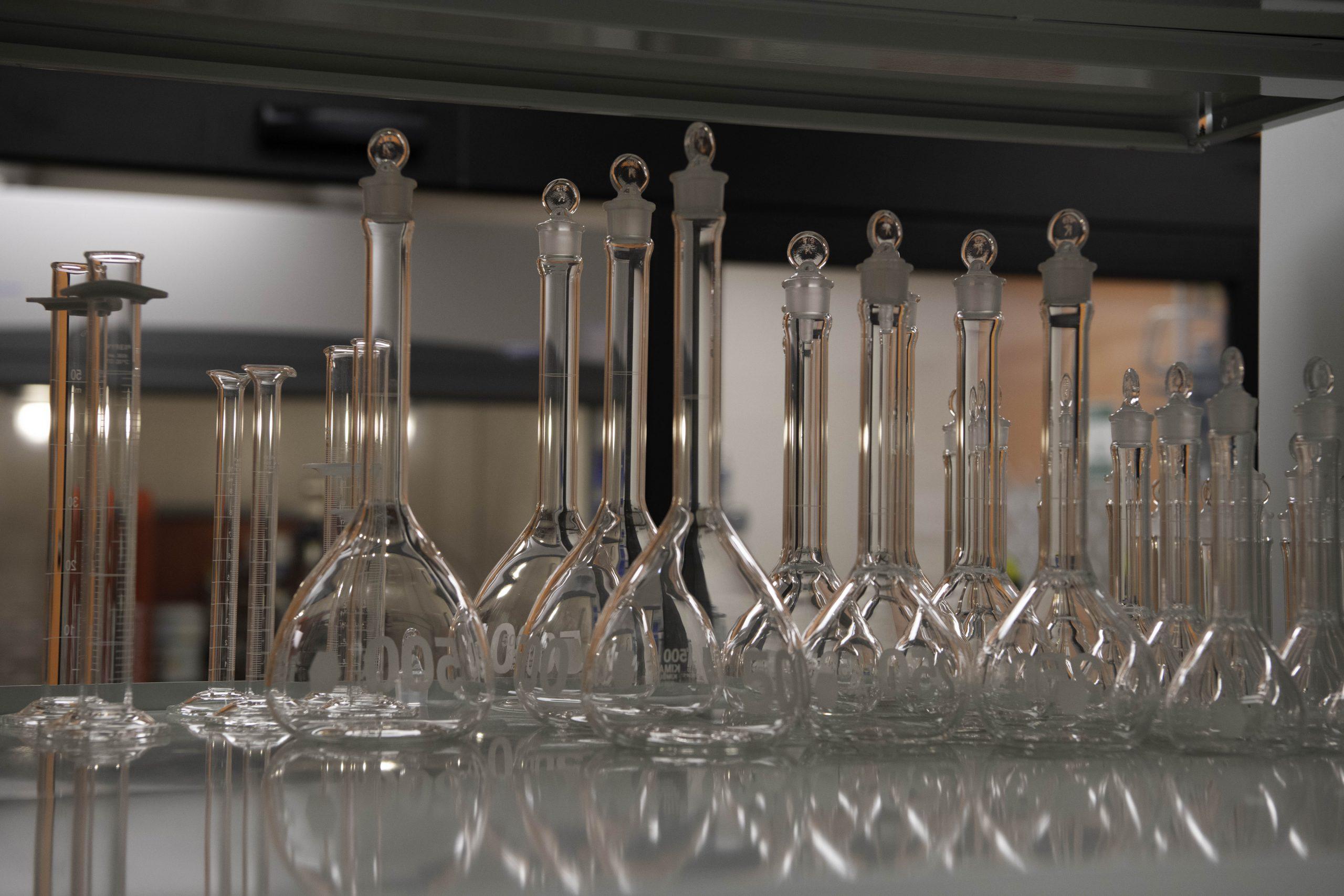 Editor's Note: Read the Spanish version of this article here.
What is cannabis? Seriously, what is it? Despite the amount of time humanity has been using the plant, we know surprisingly little about how and why it does what it does.
Colorado State University is leading the way in answering this question with the new Panacea Life Sciences Cannabinoid Research Center, a state-of-the-art laboratory located in the University's Chemistry Building.
"If you look at Colorado, it's known worldwide for cannabis," said Leslie Buttorff, CEO of Panacea Life Sciences. "We had to do it here. We live in Colorado; we went to CSU; we love Fort Collins. It's just the best."
Buttorff, who graduated CSU in 1979, donated $1.5 million to the College of Natural Sciences in late 2019 to fund the creation of this lab. Her company has sold CBD products for people and pets since 2017 and has now taken this step in advancing cannabinoid research.
"This is where students get to make discoveries that are going to impact the lives of people outside the University, so that's an exciting thing to be a part of," said Melissa Reynolds, director of the new research center. "This, to me, is kind of like my dream job."
Oh my gosh, it's so cool. … It's just too cool to not be excited about." –Maddie Roach, chemistry Ph.D. student.
Through Panacea Life Sciences and the University, researchers hope this lab can bring many different fields of science together. It really serves a few primary functions: chemically separating and analyzing the diverse array of cannabinoids within cannabis sativa.
"The cannabis plant produces over 120 different naturally occurring cannabinoids," said Jamie Cuchiaro, a chemistry Ph.D. student who works in the lab. "The problem is that THC and CBD — the ones with a higher abundance — occur in levels we can analyze. The other 118 happen at very low concentrations."
Lots of people love THC, but what about its buddy, tetrahydrocannabivarin? Does cannabigerol have distinct effects from the wildly popular CBD? Yes — we think. The purpose of this lab is to figure that out and apply it to the cannabis industry and the world at large.
This will be accomplished through a variety of shiny new instruments — chromatographs, gastromatographs, mass spectrometers, beakers — all being used to finally get to the bottom of this weed stuff.
"Oh my gosh, it's so cool," said Maddie Roach, another chemistry Ph.D. student who works in the lab. "It's a big undertaking, and we definitely need more people and more students who are interested in cannabinoid research to be working on this. … It's just too cool to not be excited about."
The cast of lesser-known cannabinoids are hypothesized to have specific medical uses — for instance, THCV is thought to be effective as an appetite suppressant, while cannabidivarin is suspected to have a profound affect on controlling seizures.
Nicholas Cavarra, vice president of sales and marketing at Panacea Life Sciences, said talks with CSU President Joyce McConnell indicated a mutual desire to put CSU "on the map" in the space of cannabinoid science, inviting an unlikely comparison to Gatorade. Just as an assistant coach at the University of Florida famously asked University of Florida researchers to develop a sports drink to help players maintain fluids after physical exertion, this lab may one day develop an internationally known product with CSU's name attached to it.
"That's our challenge," Cavarra said. "We talk about that all the time. How can we achieve Joyce (McConnell)'s dream with this lab?"
They've already gotten started: Panacea Life Sciences is working with the University's equestrian center to develop a line of horse CBD products. The ultimate goal is to bring many of CSU's concentrations together — chemistry, veterinary science, biology, medicine, business — to create something totally new.
"If the next generation doesn't get going forward on scientific discovery, then we're going to be behind the rest of the world," Reynolds said. "We want the best health care products; we want the best processes; we want the best uses for mankind and we want the next generation of scientists to be able to make that happen."
Hayden Hawley can be reached at cannabis@collegian.com or on Twitter @hateonhawley.