Strain Review: Organic Alternatives' Mai Tai
Lindsay Barker
September 29, 2021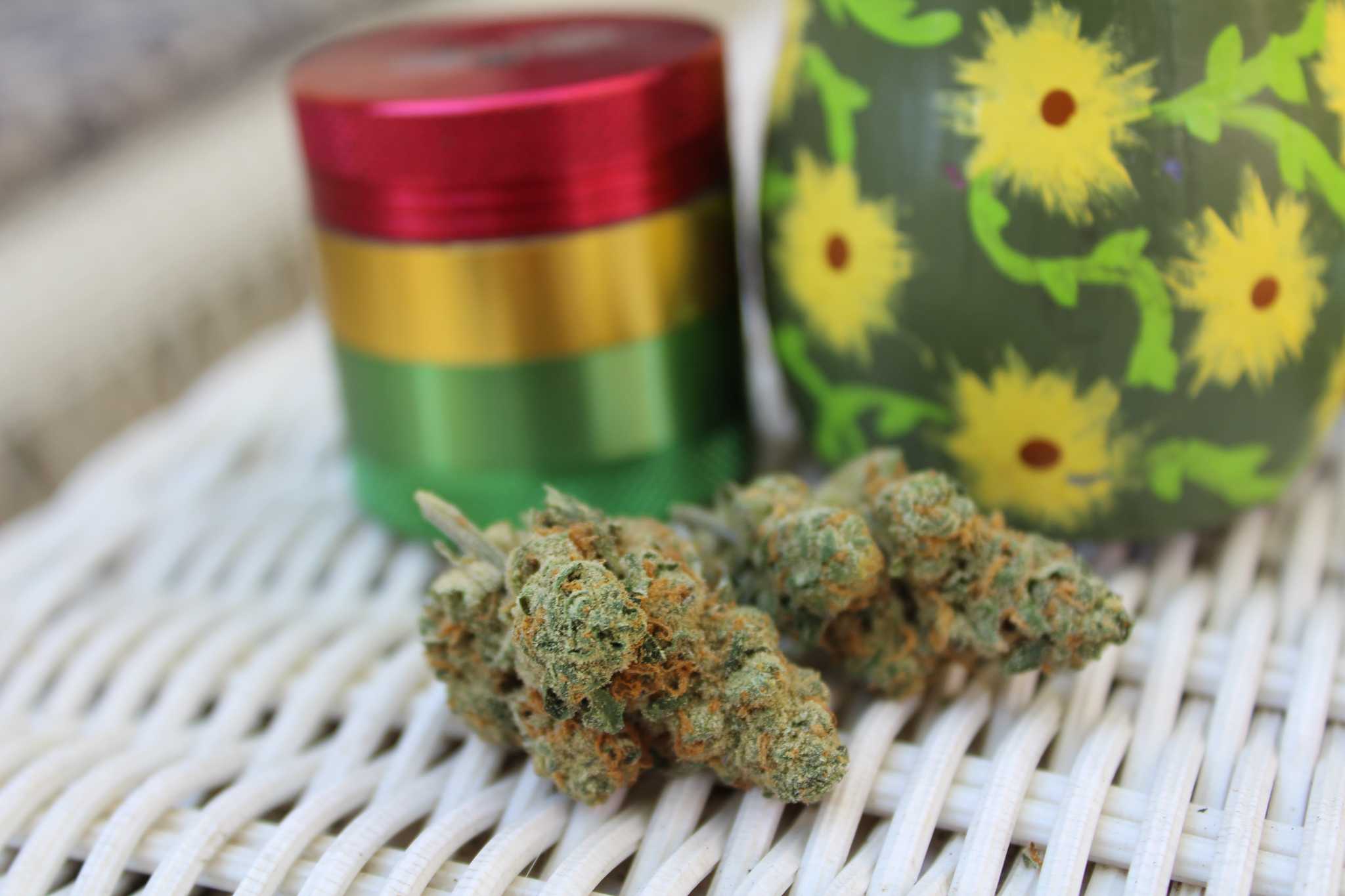 When you think of a Mai Tai, you probably think of the tropical cocktail. Well, this review is not about that, so drinkers, move on, and stoners, take a seat.
Mai Tai is an indica-hybrid cannabis strain cultivated by crossing Sunset Sherbet with Purple Punch. The Mai Tai I tried tested at 25.23% THC and was grown by local dispensary and cultivator Organic Alternatives.
Organic Alternatives has a 10-person cultivation team at their grow facility in Fort Collins, according to Jeremiah Lucas, director of cultivation. They grow their flower organically in a fresh soil mixture of peat and coco and water all of their plants by hand.
"They are deserving of all the accolades for the flower on the shelves at Organic Alternatives," Lucas said.
After trying some of this high-quality organic flower, I was impressed."
Once the cultivation team is done with their work, two additional teams cure, trim and package the flower.
"We are vertically integrated, which means we grow and sell all of our own product," Lucas said. "Some facilities grow and then sell to other dispensaries, and some dispensaries don't have a grow."
This form of vertical integration allows the cultivation team to better control the quality of flower produced, according to Lucas. While Organic Alternatives purchases things like edibles and topicals from outside vendors, all of their flower is grown in-house.
After trying some of this high-quality organic flower, I was impressed. As soon as I opened the package of Mai Tai, I got a strong citrus scent with slight notes of pine. The dense Mai Tai buds reminded me of changing fall colors — a mossy green with burnt orange highlights from the stigmas and frosty trichomes that are easy to see.
Upon smoking some of this autumnal weed, I got a strong head high, and my eyes were slightly heavier than before. It tasted similar to the smell but with more notes of pine than citrus in the smoke. Being an indica hybrid, the bit of sativa in this strain made me a little jittery at first. But as I kept smoking, the jitters went away and I felt like doing something creative. 
For people who often smoke hybrids or sativas, this indica dominant hybrid is great for winding down when you don't want to entirely fall asleep. I usually only smoke indica strains, so smoking a hybrid for the first time in a while felt different. I enjoyed the motivating effects and calm that followed.
I would give Organic Alternatives' Mai Tai 4 out of 5 buds. This organically grown cannabis is a great strain for the fall and will hopefully leave you feeling uplifted and relaxed.
Lindsay Barker can be reached at lbarker@collegian.com or on Twitter @lindsaybarkerj.