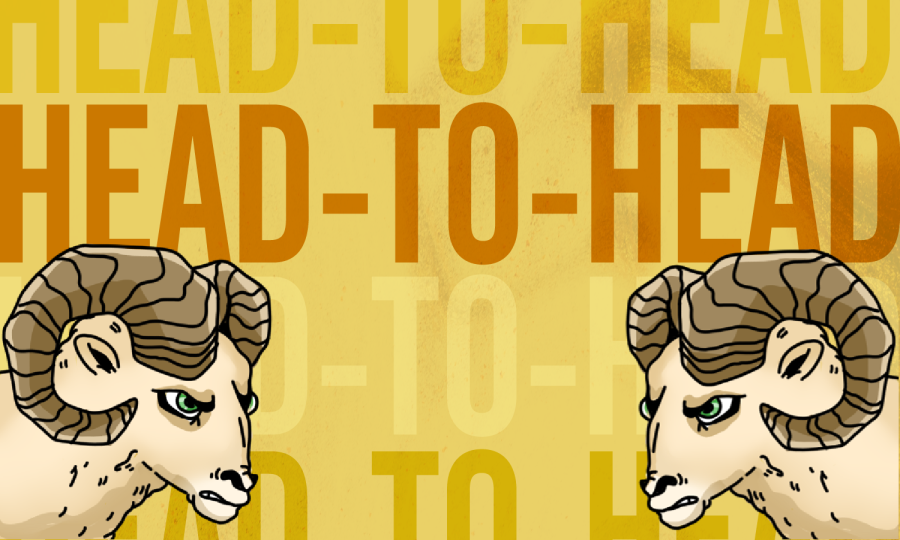 Collegian | Trin Bonner
Head to head: Is CSU a volleyball school or a women's basketball school?
May 3, 2023
At the beginning of the 2022-23 school year, we argued whether Colorado State University should be considered a football school or a basketball school. Ultimately, after disappointing seasons from both the football team and men's basketball team, we realized our failure to recognize the real argument: whether CSU is a men's sports school or a women's sports school.
Now we realize this school year has been mostly dominated by women's sports, particularly the volleyball team and the women's basketball team. So that begs this new question: Is CSU a volleyball school or a women's basketball school?
Note: We know that women's track and field is a very good team, and it's impossible to talk about women's sports at CSU without mentioning their success and large number of conference championships, both team and individual. For the sake of this head to head, we thought it would be best to argue between two sports that compete in head-to-head games and have W-L records.
Recent history will tell you: CSU is a volleyball school
In my estimation, Colorado State University is a volleyball school. Before I go into why, I want to first acknowledge the success of women's sports at CSU, particularly women's basketball and track and field. So many incredible athletes have done their thing on the court, the track and the field.
In just the past few years, we've been able to see an Olympian in recent graduate Lauren Gale, conference champions, Mountain West Conference players of the year and a great number of CSU record breakers. 
Onto the case for volleyball being CSU's overarching sport.
Admittedly, the Rams volleyball team is going through a stint of missing out on NCAA Tournament berths dating back to the 2020 season. Before that, they went to a stunning seven NCAA Tournaments in a row from 2013-2019, not to mention plenty of appearances prior. And their last losing season? 1994.
This was largely due to the genius of former head coach Tom Hilbert, who is widely regarded as one of the best college volleyball coaches ever. Hilbert retired at the end of last season after a crushing five-set defeat to San Diego State University in the first round of the Mountain West Conference Tournament.
Hilbert won't be coaching anymore, but his protege Emily Kohan will be. Kohan has been on Hilbert's staff for seven years, spending the last three as associate head coach before being named head coach in December 2022. If Kohan emulates any type of success that Hilbert had, the program will be in good hands.
In terms of a roster shift from last season to their upcoming season, there's relatively little change. They'll take some big hits from losing outside hitter Jacqi Van Liefde and setter Ciera Pritchard, but Malaya Jones and University of Arizona transfer Emery Herman are capable replacements.
Not to mention, more star power will return in Kennedy Stanford, Karina Leber and Annie Sullivan, who were by far the top three Rams in kills last season — the three combined for 874 kills in the 2022 season. So in terms of the roster and coaching staff, the Rams are still in good hands.
One thing the volleyball team had over the women's basketball team last season was the fact that they sold out Moby Arena for the first time in program history for their first of two matches against the University of Colorado Boulder, where the Rams beat the Buffs in four sets in front of Moby.
From roster turnout to crowd turnout, from team performance to a winning culture, it may be safe to say this: CSU is a volleyball school.
Reach Braidon Nourse at sports@collegian.com or on Twitter @BraidonNourse.
About the Writer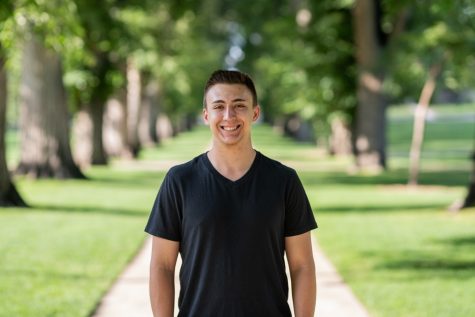 Braidon Nourse, Sports Editor
Braidon Nourse is the fall 2022 sports editor for The Collegian. He started working for The Collegian in November 2021 as a sports reporter but has taken...
Leave a Comment
CSU women's basketball team shines as athletic powerhouse
If you are unaware of the Colorado State University women's basketball team, you must be living under a rock. Although I've previously argued that the men's basketball team rules Moby Arena, it is obvious that the women's team is the real champion.
After an eventful 2022-23 season, the Rams finished off tied for third in the Mountain West Conference with unforgettable achievements along the way. This time last month, the Rams were in Las Vegas at the Thomas & Mack Center sweeping the Mountain West Championship and ultimately taking third place in the semifinals against the University of Wyoming.
From the get-go, the Rams rolled their opponents regularly, shelling out 20-point victory after 20-point victory. On day one, the Rams shut down Colorado Christian University 78-47 in the exhibition game as a sneak peek at the stalwart power the women brought this year. A legend on the team, guard McKenna Hofschild averaged just over 20 points per game this season, and it sure showed.
On top of stealing the leaderboard, Hofschild racked up a hefty number of remarkable accolades this season including becoming a Nancy Lieberman finalist, Becky Hammon Mid-Major Player of the Year Preseason and Midseason Watch List, Preseason All-Mountain West Team and Mountain West Player of the Week three separate times this season.
Additionally, guard Destiny Thurman left quite an impact in her first year, claiming Newcomer of the Year. Thurman was introduced to the Rams this year alongside four other transfers and took on her role as a guard with passion. With the Rams, she recorded season-highs in points, rebounds and assists: 29, 11 and six respectively.
This isn't it for the Rams though, as they have a promising future with continuing news on new recruits. So far, the women's basketball team has announced three new Rams for the 2023-24 season: Ann Mary Zachariah, Jackie Carman and Sanna Ström.
Zachariah is a 6-foot-2-inch forward transferring from Howard College in Big Spring, Texas, where she averaged 15.4 points and 10.4 rebounds per game. Carman, a 5-foot-8-inch graduate student guard from Wofford College, where she spent all five years playing, showed exceptional growth offensively, as she averaged about 15.1 points per game last season. Finally, Strom is a 6-foot guard transferring from the University of Kansas who averaged a 30% 3-point percentage.
With all that being said, the Rams are a stalwart force to be reckoned with at CSU. They've set the standards high for women's sports and will continue to dominate Moby Arena for years to come.
Reach Karsyn Lane at sports@collegian.com or on Twitter @karsynlane1. 
About the Writer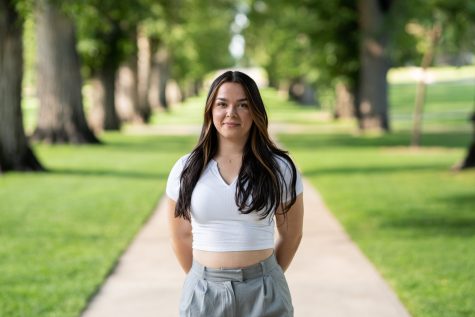 Karsyn Lane, Sports Director
Karsyn Lane is the fall 2022 sports director for The Collegian. She began working at The Collegian in the summer of 2021 as a sports reporter, followed...
Leave a Comment