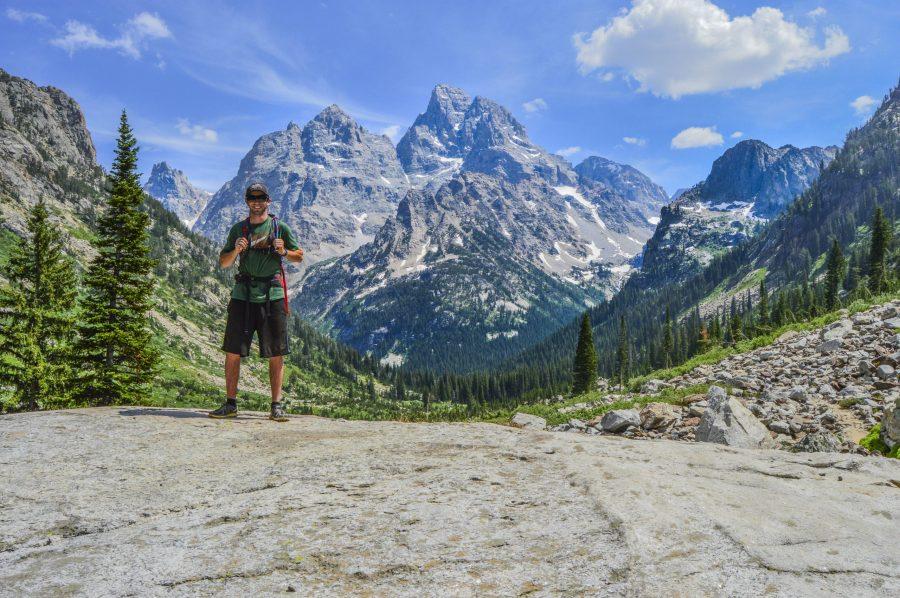 SPONSORED CONTENT
The majority of students who attend CSU are drawn here at least in part by the proximity of great outdoor destinations. Similarly, CSU faculty and staff as well as residents of Fort Collins choose to live and work here because of the accessibility to world class outdoor adventures. This was the basis for the concept of RamPage, a weekly outdoor section in the Collegian and on Collegian.com, that CSU marketing student Michael Berg pitched to Rocky Mountain Student Media in the summer of 2017.  
A full school year and 24 weekly issues later RamPage has found a home and an audience both in print and online. Serving as a "how to" guide to outdoor activities that includes skiing, fishing, hunting, mountain biking as well as CSU sport clubs and intramurals information, Rampage resonated with our readers and website visitors immediately.
RamPage is unique. It is 100% sponsor supported. In other words without the sponsors there would be no section.  St. Peter's Fly Shop, Topo Designs and Nine Promotions were the first sponsors to buy into the vision. Realizing that native advertising and sponsored content pieces highlighting activities that dovetailed with their brands could be eye catching and more effective than traditional advertising. 
Otter Shop, the only retail store solely focused on Otter Products, made it possible for RamPage to continue throughout the year with their commitment as the section's presenting sponsor in late October. Not only did their support enable us to continue to produce great content but their active and outdoor loving employees were the focus of a number of our more popular stories.
Lucky 27 Barber Shops, Akinz, Wright Life, Les Schwab Tires, Road 34, Outpost Sunsport, City of Fort Collins Recreation Department all contributed to the success of RamPage. 
We'll be back next year, with fresh stories and new adventures for you to discover. Now go out there and enjoy. We'll be back with more for you next fall.
Got a great feature story idea for RamPage? Let us know what sports or outdoor activities and destinations you want to learn more about, contact Michael Berg at mike.bergfoco@gmail.com. 
Are you a business that wants to sponsor RamPage so we can continue to produce great content? Contact Doug Hay at dhay@collegian.com