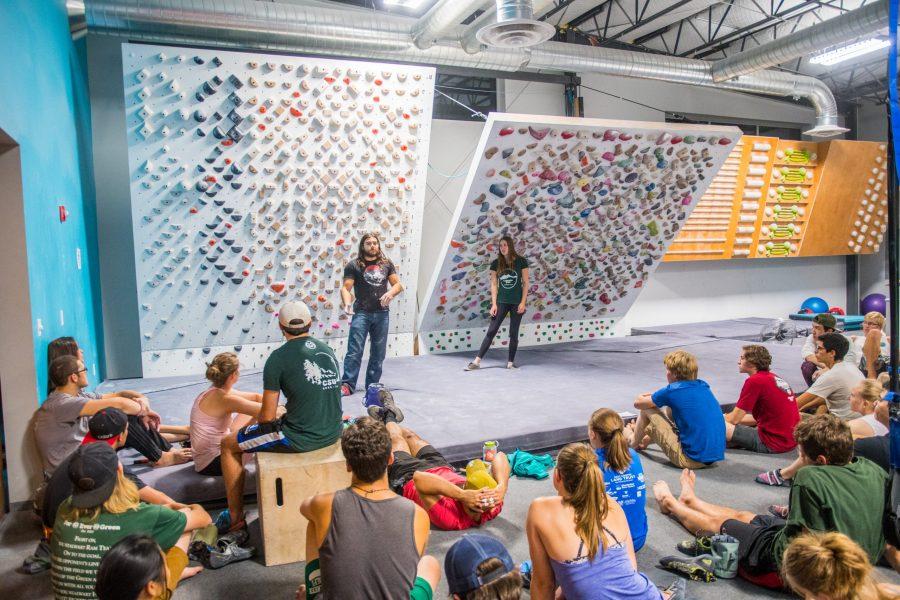 SPONSORED CONTENT
By Kyle Loughlin
CSU Climbing National Championship
Colorado State University placed third in the USA Climbing National Championship in Houston.
Karen Gilbert placed 13th in Women's bouldering, and Angela Stroud placed 12th in the speed competition!
Jess Walker and Austin Purdy lead the team for the Men's bouldering placing in 3rd and 6th place! Nathan Hill placed the best in the Men's speed competition at 15th.
Congratulations to all the climbers who helped the Rams place 3rd in the Nation!
Ultimate Frisbee- The Wordhuckers deliver their first victory against Huck Norris! The final score was 7-6, Huck Norris has yet to get a victory.
Men's Soccer- All for a shirt blew out Los BG's in a 5-0 win. All for a shirt advances themselves to 500 at 2-2 after that win.
Women's Volleyball- How I set your Mother continues to win with their 4-0 record. Their last victory was against Spiked punch.
Funny Team Names
Huck Norris (Ultimate Frisbee)
Kiss Our Aces (Mixed Tennis Doubles)
Tip Your Server (Coed Volleyball)
Unprotected Sets (Men's Volleyball)
Setsy and we know it (Coed Volleyball)