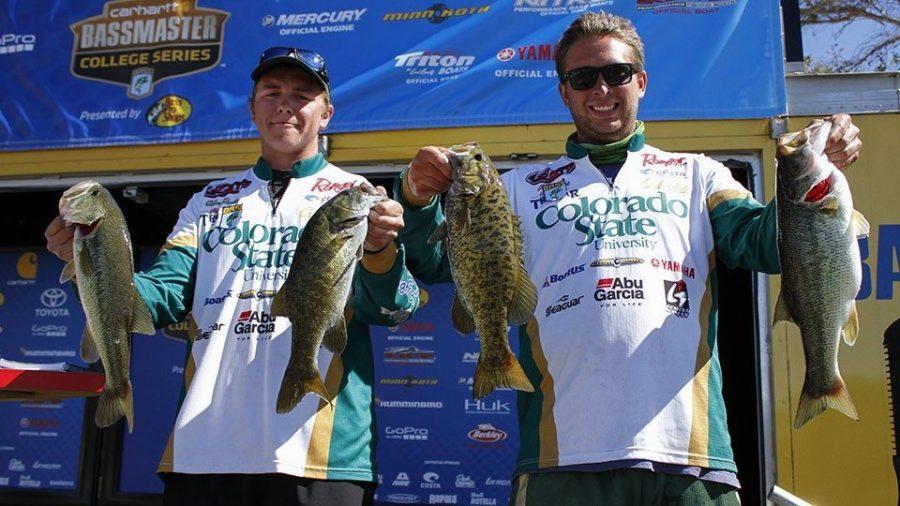 SPONSORED CONTENT
By Adam Deakin 
The CSU Bass Fishing Team competes in Regional and National tournaments within two main leagues across the United States: Carhartt Bassmaster College Series and the Yeti FLW College Series. The goal every year is to make it to Nationals in either of the Tournament Series. The winning team at Nationals is generally given a truck and boat for the next season and is given funding to fish one of the professional tours! We haven't Qualified for Nationals yet this year but have a few more opportunities. The hardest part we have with the club is getting funding for travel. We have to provide our own boats and trucks to get to these events, which is easier said than done. We do our own fundraising and our biggest partners are Pedersen Toyota, Eagle Claw Fishing, Trokar Hooks, and Lucky Craft Hard Baits.
We fish tournaments because we love the outdoors and enjoy the process of breaking down a new lake and figuring out where the bass are and how to catch them. Competition throughout the tournaments is ever changing and there are constant adjustments made in order to catch the biggest 5 fish each day, and the heaviest weight wins. Tournament weeks consist of little sleep because we are generally on the water 10-14 hours a day and when we get off it is spent re-rigging for the next day. Not to mention any boat mechanical issues and homework due. Ultimately, we love the competition and speeding around in fast boats across big bodies of water. The friends we have made competing across the country makes it worth it as well. It is really cool to be around a bunch of like minded students chasing the same dream. Generally, we travel to a lake 3 or so days in advance in order to pre-fish, which involves finding where the fish are and see what they are biting on. Then these tournaments are between 1-3 days.
Current Events: Our 2018 Season started at Texas in January where we competed at Sam Rayburn and Toledo Bend Reservoir. At Toledo Bend, Adam Deakin and Alec Sloan ended up finishing in 42nd out of 249 teams. At a local event recently, team members Turner Mason and Kaito Ajiro ended up runner-ups. Our next Tournament we will be competing in will be on Clearlake in California in May.