Top 10 Springtime Party Themes
Sarah Hansen
April 1, 2016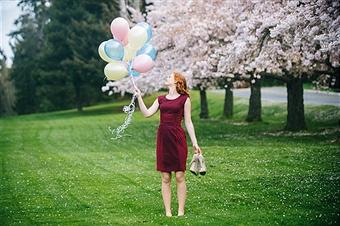 With last week's snow day, it's hard to believe that spring is already here in Fort Collins. However, with the snow melting and the sun shining, who wouldn't want to welcome in the new season with a lovely springtime party?
If we've learned one thing from this blog, it's that the first step to planning a party is picking out the theme. A new article from Top Ten Reviews has helped everyone out by finding the best themes for a springtime celebration. Browse this list and see which theme suits you.
Butterfly Party
This theme may seem more on the childish side, but if given the opportunity to use it, you definitely should. There's absolutely no way to go wrong with these beautiful creatures from nature. The butterfly is a symbol of the return of warm weather, so it only makes sense to incorporate them into your spring bash. Try stringing up lights with butterflies attached or giving out gummy caterpillars as party favors.
Cherry Blossom Party
This theme is a great way to use bold colors such as red, black and white at your springtime event. Like butterflies, cherry blossoms also symbolize the incoming of spring, and the decorations make a great party backdrop. You can even give your party an authentic feel by choosing asian cuisine for appetizers and hanging up paper lanterns for decor.
Tax Break Party
This theme comes with a bit of humor. Everybody knows that tax day comes every April, but what also comes with paying taxes is tax returns. Take everyone's mind off the stress of taxes with this crazy theme. You can have fake money scattered everywhere and make the decorations look like audits. This theme gives you the opportunity to be clever, so have fun with it!
Spring Break Party
If you couldn't afford to go on spring break, why not bring spring break to you? Decorate your party like it's a beach in Mexico. Create crazy games, provide picnic food and make sure there are plenty of shots to go around. If you get wild with the ideas, then your guests will have more fun than if they were actually on spring break.
March Madness Party
This one's for all you basketball fans out there. It just so happens that the beginning of spring also is the beginning of the world's largest college basketball tournament. Have concession foods, beer and your favorite college teams decorations all over the room.
To look into more spring themes, click here.
Collegian Events Blogger Sarah Hansen can be reached online at blogs@collegian.com or on Twitter at @sarahhansen21.