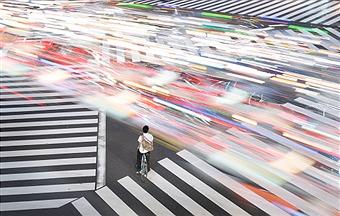 By now, most people have heard about this year's Golden Globes fiasco.  If you haven't, let me fill you in on one of the biggest event planning faux pas of the century.  Many A-List Golden Globe attendees were directed to park their vehicles in an off-site lot so they could be shuttled to the after party at The Beverly Hills Hotel.  Unfortunately, these stars had to wait in an hour-long traffic jam, causing celebrity uproar.
When it comes to your event, causing attendee's to be late to a conference or dinner because of traffic is probably one of the worst things that could happen.  BizBash has offered some great tips to avoid this from happening.
Avoid these tragic occurrences from happening by following these uber important tips:
Know who your guests are. This includes and is not limited to: knowing their age, their mobility issues, if they have luggage, where they need to be connected to and if certain people shouldn't be transported together.  Make sure you have a full understanding of your guests' demographics before the event even happens.
Make it personal and comfortable. Try collecting information from your guests, such as what songs they enjoy, and putting together a custom soundtrack.  Perhaps even you could put together a presentation full of facts they may be interested in.  Experts even suggest having the driver go over the intercom and asking if anybody would like the temperature adjusted.  Anything to make your attendees feel more comfortable is necessary.
Arrange a standby vehicle. It is imperative that there is a backup vehicle ready to be used at all times.  Think about how awful it would be to run into a situation where your only mode of transportation fails and all the guests are stuck.  Don't let this happen.
Book more seats than you need.  Doing so assures that there is space for more guests to be added to the list last minute. You wouldn't want any guest to feel left out. It also allows for some wiggle room on shuttles for guest to move around and talk with colleagues.
Don't be fooled by distance.  Experts say it is very dangerous to underestimate your event's transportation needs purely based off the fact that there is only a short distance from event point A to event point B.  Understand that just because something is only five minutes away, some guests may need ten to fifteen minutes to load the vehicle. Timing is everything.
For the final three tips, click here.