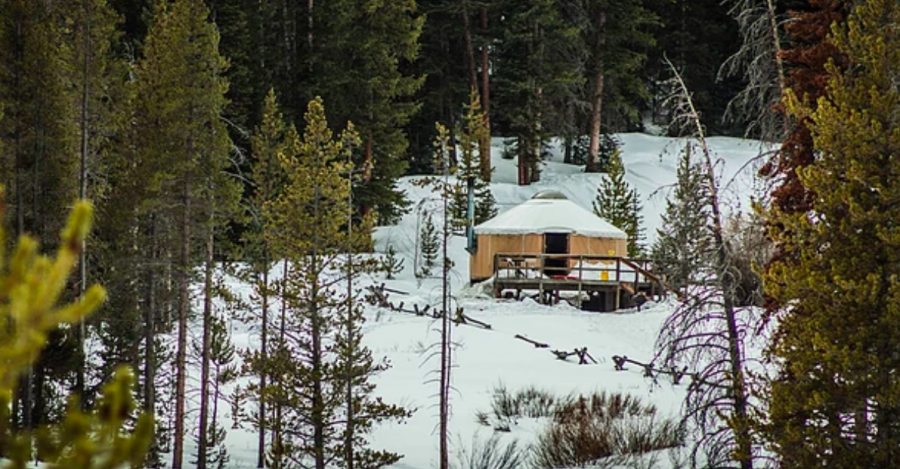 Sponsored Content
Staying in Fort Collins for spring break? Reserve a Never Summer Nordic Yurt based out of Gould, Colorado for snowshoeing, skiing, snowmobiling, hunting/fishing, mountain biking, horseback riding, or even moose watching. These yurts are found in the Colorado State Forest Park about 2 hours Northwest of Fort Collins. Never Summer Nordic Yurts is a family run organization ran by father Greg, son Kyle and cousin Bron since 2002.
If you are concerned about a yurt's strength don't be, while staying in one of these it is much like glamor camping just without the running water and electricity. Also your phone will most likely be out of service, but you'll have your own outhouse with some amazing views. Yurts have been used for a long time, starting with the Mongolians. These circular tent like structures were preferred by nomads for their lightweight and convenient set up. Yurts are known to withstand extreme weather and extreme temperature.
Whether you are looking for a relaxing weekend escape into the mountains or looking to shred in the backcountry, the Never Summer Nordic Yurts are the place to go. The terrain allows for all skill levels to have fun, explore a wide variety and there is an activity for everyone! For more information on the Yurts please visit their website. Don't forget to watch their social media pages for discounted trips as well!