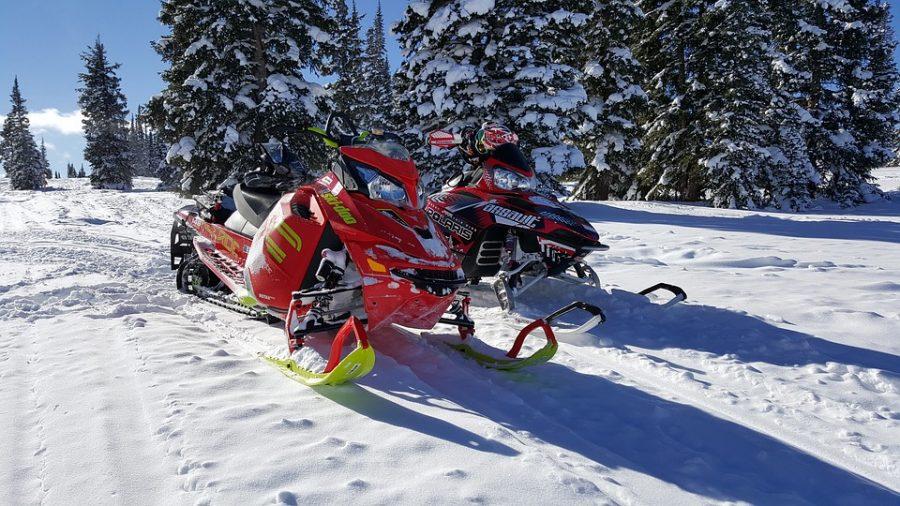 SPONSORED CONTENT
Hop on a snowmobile!  In Northern Colorado during winter, escaping to the mountains is a must. The winter in the backcountry is a totally different experience than in summer, though unless you are truly a hard core winter hiker or back country skier/boarder, access can be nearly impossible — unless you jump on a sled (that's what snowmobilers call their rides). A few places to have fun on a sled are located near Fort Collins.  The Canyon Lakes Ranger District contains Bald Mountain, Cameron Pass, Greenridge Road, and Long Draw Trailhead. Bald Mountain is fairly easy, but be careful, the snow cover varies, with some uncovered spots. Cameron Pass has more snow cover and more difficult terrain with a large area to explore. Green Ridge and Long Draw areas are found near Cameron Pass and have lesser amounts of snow. If you are up in the Winter Park area, check out the Sulphur area. Two popular areas are Doe Creek and Idleglen both known for intermediate to difficult riding. This is a popular spot visited by many over the winter for hanging out, skiing the slopes, and of course braaping (note: that is the sound a snowmobile makes) up a mountain face. For more information on places to go, conditions, and regulations check out United States Forest Service page on winter sports in Colorado.
Know Before You Go
If snowmobiling gets your engine reviving be aware of the safety procedures professionals use to stay safe. At Safe Riders Safety Awareness website you'll find tips and advice as well as courses to heighten your awareness on trail signage, hand signals, repair, night riding, snow and conditions.
First Time?
Get out to the mountains and go snowmobiling with guided trips and rentals.  In Estes Park Back Bone Cycles rents snowmobiles for half day use, delivered right to the trail keeping it hassle free. Grand Adventures is based out of Granby and Winter Park and gives guided tours of all difficulty levels.