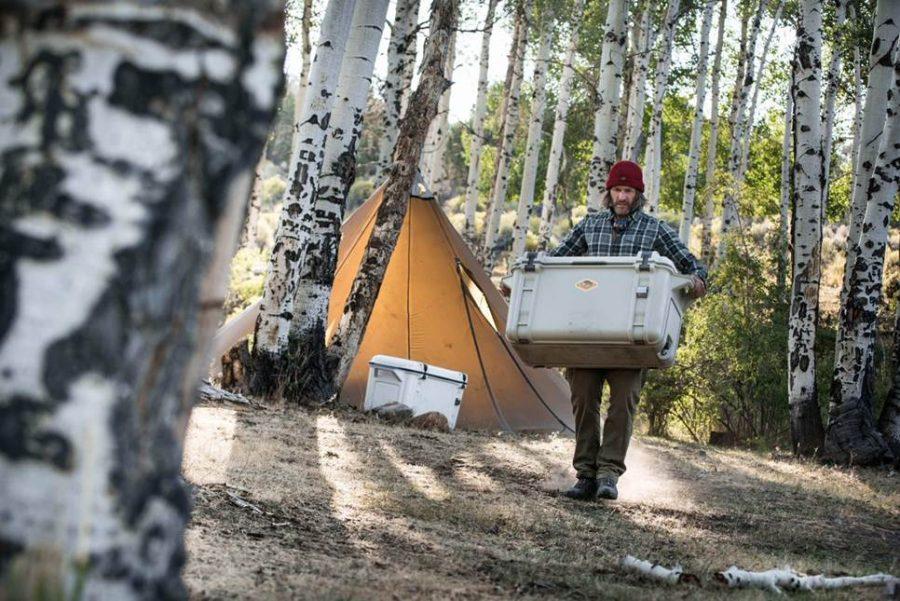 SPONSERED CONTENT 
by Michael Berg
When true passion for the outdoors meets human being, Donnie Vincent should come to mind. Whether he's fly fishing Alaska or Patagonia, to bowhunting in British Columbia, Vincent is there in heart and mind. But what would an accomplished outdoorsman be without his gear? Otter Shop, who offers plenty of gear to keep your hunt trip on the right path, got a chance to interview Vincent about his hunting expertise. Here is what he had to say:  
Otter Shop: What type of hunting do you do?
Donnie Vincent: I hunt a variety of ways, for almost every legal species found in North America, and sometimes around the world.  

OS: How often do you hunt?  
DV: I hunt nearly year round. August and September lend themselves well to trekking and hunting in the mountains and/or across the arctic. October is perfect for pheasants, grouse and ducks, and November is king for the whitetail deer. December is great for late season hunting of any variety, birds or deer. Fast forward to the spring and I find myself chasing big tom turkeys in the warm green meadows and hardwoods of the Midwest. Summers find me kayaking deep into the Canadian wilderness to find fish. Of course variety is the spice of life and I find much of it with bow in hand while traveling the world. I live for it.
Camo Venture 65 Hard Cooler- Great for hunting camps. Keeps meat, food, and beverages cold for extended periods.
OS: What is your favorite animal to hunt?
DV: Too many loves to narrow it to just one, but North America is definitely my favorite place to trek and hunt.

OS: What part of Colorado is your favorite hunting spot?
DV: Southwest Colorado, near Telluride…as long as its September and the elk are bugling.
Camo Trooper 20 Cooler- Great for day trips and adventures heading out from camp by keeping your lunch and beverages cold all day long.
OS: What type of gear do you recommend for hunting trips?  
DV: Kifaru Tipis and Backpacks, PSE Bows, Hanwag Boots, Fjallraven Clothing, Otterbox Coolers and Dry Bags, Maven Binoculars and Spotting Scopes, Cutthroat Broadheads, Proof Research Rifles, MSR Reactor Stove and Solo-Stove.  

OS: What is your favorite hunting strategy that you use and why?  
DV: Spot and stalk, I like inserting myself into the wilderness, into the environment, finding the right animal to remove from the herd and slipping right in there with them, it's incredibly rewarding and the best way to feed yourself.
Elevation 64 Growler- Great for that early morning coffee/hot chocolate.

OS: Do you have a story about hunting that you would like to share?  
DV: Several years ago I took 2 years hunting a single deer in western North Dakota, it was a very rewarding and trying experience. We created a film around the story entitled "The River's Divide", the film has been well received by the hunting and non-hunting community alike.  

OS: What is your number 1 tip you give to hunters?  
DV: Keep the wind in your face, an animal's sense of smell is infallible.
LifeProof Cases- Great for keeping your phone dry and functioning no matter what you put it through.
Otter Shop is located at 151 W Mountain Ave, Fort Collins, CO. Stop on by to gear up for your next hunting trip.