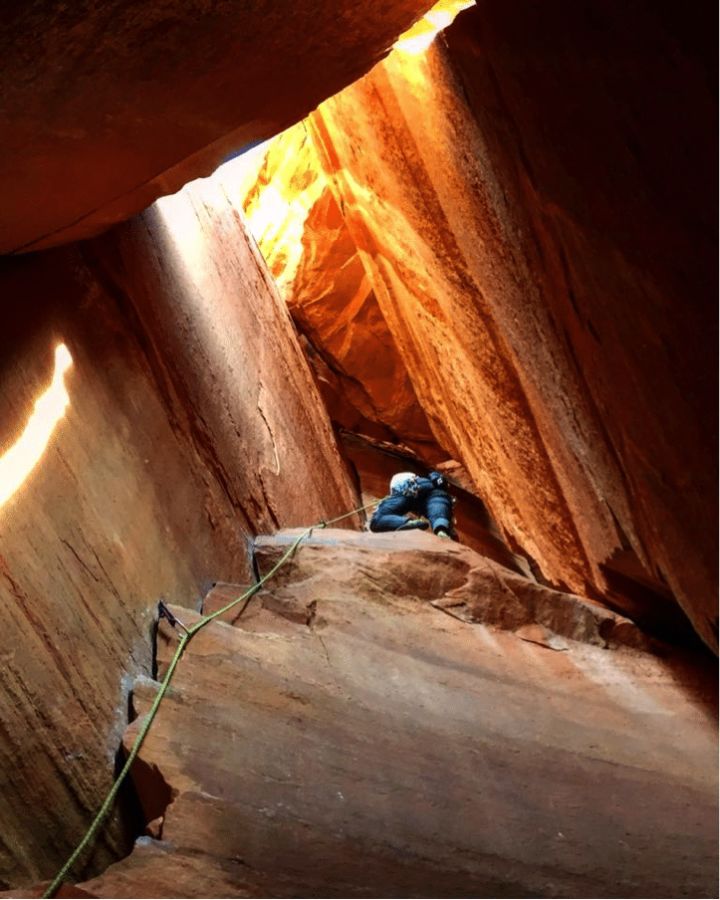 SPONSERED CONTENT
By Josh Bender and Laura Thompson
Laura's Story
I began climbing back in high school on a team at our local gym in Minnesota. My first time on a wall, my dad said I finished with a wide smile and a belly full of adventure. I later joined the team at the gym and quickly found out, the competition portion of the sport really took away from the experience and I began to resent it. I quit climbing for about five years, with the on again off again bouldering sessions at the Rec Center.
I had lived in Fort Collins for five years coming out to Colorado for school. The fall of 2017 Josh Bender moved in from contacting our other roommate Dani. Immediately Josh got me psyched on climbing again, especially rope climbing. From then on it has turned into trying to get outside climbing at any chance possible.  From Eldorado Canyon in Colorado, to Vedauwoo in Wyoming, to Indian Creek in Utah, all I want to do is get up high on some rocks and have a burn in my forearms. Nothing beats the feeling of complete freedom, exhausted and suspended hundreds of feet off the ground.
Trad climbing in particular has pushed me physically and mentally simultaneously in more ways than I can even begin to explain. Rock climbing for me has changed from a fun activity to do every couple of months to a never-ending goal of pushing yourself harder than ever, while being backed by a family of hooligan monkeys. All in all, no matter how stressed I get while climbing or how insane the route, hearing Josh yell from below "you got this, Laura, you're so strong!" always helps me push through.
Josh's Story
I got started as a climber where most CSU students do, the climbing wall at the Rec Center.  I started going my freshman year, initially it was something to occupy my time but I began to see the community involved with climbing. Fast forward to my sophomore year, I joined the climbing team along with a few other climbing friends.  Joining the team was a good way for me to meet new climbers as well as develop a training routine. I was surrounding myself with likeminded people and it was fueling my fire.
My sophomore year I dedicated myself to the climbing team and developed an even greater love for climbing.  Long story short, after finishing my sophomore year I took a year off of school to travel. During the year of travel I had my first experience climbing outside.  I spent two weeks climbing on the sea cliffs of Thailand and it was a turning point in my climbing.
Before coming back to CO I knew I had to find people to live with so I started messaging everyone on the climbing team from my sophomore year.  Eventually, I got ahold of someone that had an open room and needed a roommate. It was official, I was moving into a house with at least one climber and I didn't know any of the other roommates.  
In the process of moving I was told that there was a shed with a climbing wall, I was psyched. On move in day I went and looked at the shed… it needed some work.  I spent a few weekends with my dad rebuilding the shed and turning it into what I had envisioned. That year I was focused on training, expanding my climbing friend group and taking every opportunity to climb outside.  My fire was burning more and more. Fast forward again, I resigned the lease for my house with my climbing roommates had more climbers move in and now my life completely revolves around climbing. I fuel the fire with every opportunity I can. Get out and find your climb.