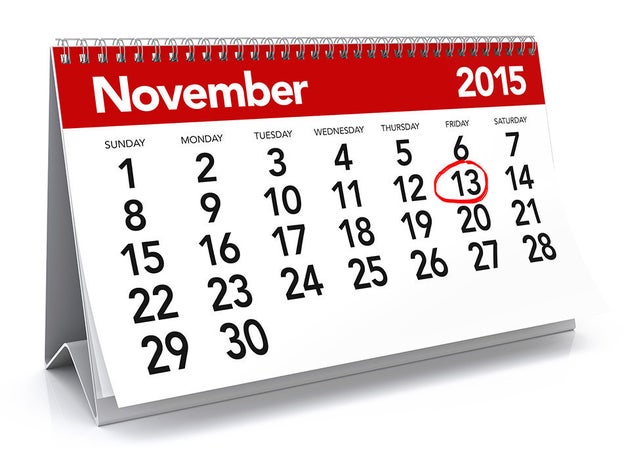 Are you feeling odd yet? You should be, because this is the last time you can be this odd for another 90 years.
"It remains to be seen whether Friday the 13th is really an unlucky date, but there is no doubt that today is really odd. Thanks to a calendar quirk, today, Nov. 13, 2015 can be written as 11/13/15.
Ron Gordon, a retired math teacher in San Mateo, California, celebrates timely dates such as these. He told HuffPost Weird News that today's "Odd Day" marks the last "Odd Day" of this century. You might remember feeling odd on Jan. 3, 2005 (1/3/05), March 5, 2007 (3/5/07), May 7, 2009 (5/7/09), July 9, 2011 and Sept. 11, 2013 (9/11/13),
Things won't be this odd again until January 3, 2105 — 1/3/5."
To read more, click here.