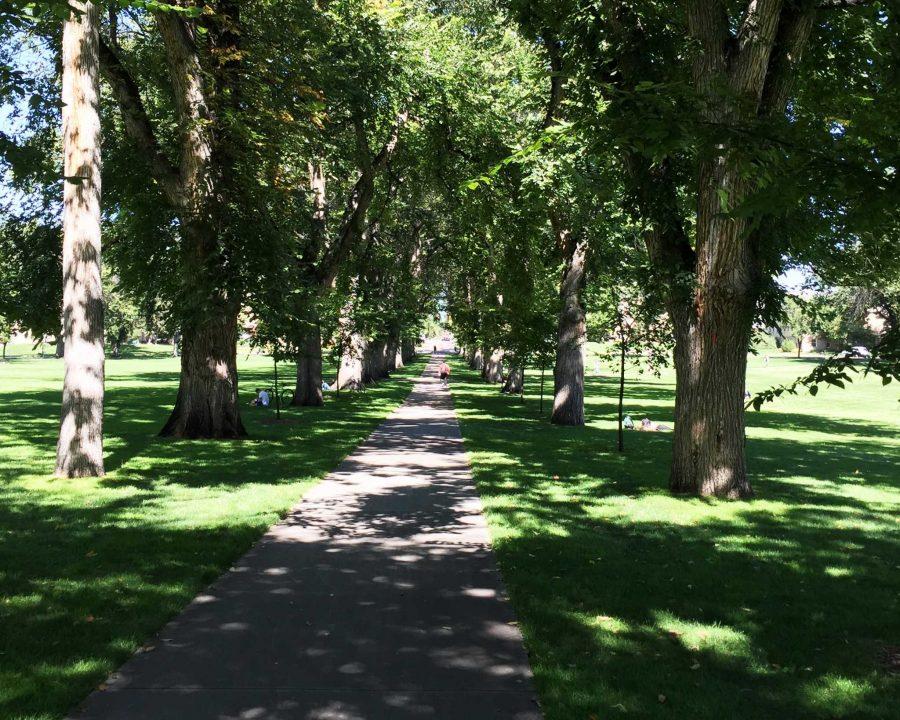 Welcome to everyone new to Fort Collins, and welcome back to those who are returning! Welcome home to the place that always has more to offer.
No matter how many years students have lived here and no matter how far they are in their college careers, there's always something fun to discover in Fort Collins. 
One of the best attributes to Fort Collins is all the amazing parks we have available for a variety of uses. Want to study under trees between classes? Try the Oval, located on campus off of Laurel and Howes. Want to escape campus and just play frisbee? Visit City Park just a few blocks northwest of campus.
There are things to see for nearly everyone who comes to Fort Collins. If you like the art district, challenge yourself to find all the art sculptures throughout the city parks or in Old Town District. 
There are also several art museums within walking distance of campus, with a few rotating exhibits housed the LSC. Go enjoy an evening in Old Town strolling through the Fort Collins Museum of Art, and afterwards, treat yourself to a fancy dinner at the Blue Agave Grill, located underneath the museum.  
Don't forget to look in local art shops to find the best pieces to decorate your dorm or apartment with. Give those old walls some character. If you're not a fan of art shops, Big Al's Burgers, off Mountain Avenue, also features artists, and you can buy the prints displayed in their store. 
For those who like to shop, try out our new Foothills Mall on College Avenue. There are clothing stores, restaurants, a new movie theater (with recliner seats!), an outdoor area with fountains and more. It's a great place for a date night!
Enjoy learning about history? Visit some of the historic spots in the city, such as the Avery House  or historic Water Works.
There's also haunted tours through Fort Collins, for those with a taste for horror. Complete these ghost tours on foot, bus, or horse-drawn wagons all year long. There's even a haunted pub tour available for those 21+.
So go out, explore your home for the next 9+ months here in Fort Collins! Enjoy what we have to offer and find something new to do during those much-needed study breaks. 
Nightlife Writer Anna Hoover can be reached at blogs@collegian.com or on Twitter @Hoovanna_Disny.