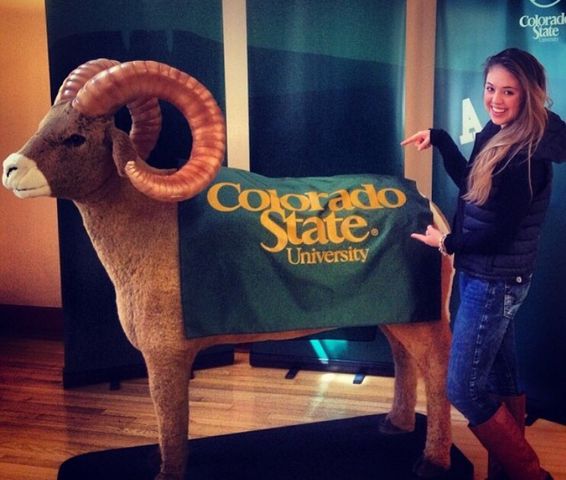 Have you ever wondered what it is like to plan an event for more than 2,000 people? If so, take a look into the last few months of Bobbie Nathan's life. She is the ASCSU director of traditions and programs, which puts her in charge of making this year's 10th-annual Grill the Buffs happen.
Nathan's life has consisted of booking catering reservations, organizing dozens of volunteers and planning behind-the-scenes surprises for the festivities on Thursday. She made it her goal to serve up buffalo patties to thousands of students before Friday's rivalry game – for free.
The biggest task was figuring out if Coach Bobo and the football team could make the event. Grill the Buffs needed to be as close to the Rocky Mountain Showdown as possible, and it adds a whole new element to the event when the coach and team are in-person, getting students excited for the game.
Picking the date was a lot harder than it should have been. Originally, Grill the Buffs was supposed to be today, Wednesday, August 31st. When Nathan found out that Bobo and the team were only available on Thursday, she had to re-schedule everything she had previously planned, but it eventually worked out in our favor.
Nathan is big on school spirit and unifying students, so this role as director of traditions and programs is an opportunity to follow through with what it means to be a CSU Ram. She's been thinking about Grill the Buffs since her ASCSU Cabinet ratification in April.
As June 1 hit, she wasn't just meeting with the caterers – she was meeting with the audio team, a production company and a group of others who have been working on this event for months. Since June, this team has been deciding where people, games and tables will be positioned in the Sculpture Garden during the event on Thursday.
She said the little details are the ones that matter. Questions like who is going to provide the ice and where the ice is going to go often come about when planning an event of this scale. She said you have to continue to ask questions in order to make things work correctly.
All of this planning is fun, but super intimidating as a student, especially since Nathan is surrounded by professionals who have been doing this for years. In her role, she had the power to either accept or decline suggestions from this elite team.
"You are surrounded by all of these people who are so good at their jobs, but you still have the power to be like, 'eh,' and shoot it down," Nathan said.
All of this sounds nice, but it didn't just come together without months of hard work.
Although 2,000 buffalo patties will be served up for this event, Nathan said she could have ordered 3,000 and there would still not be enough to serve everyone. Buffalo meat is expensive – even though the event is free, each serving adds up to $6.25 per person, and all of this money came out of Nathan's ASCSU traditions and programs budget.
She said the price of buffalo meat is the reason why there can't be more burgers for everyone. Last year, there were 1,500 burgers and they completely ran out by 1pm.
"First come, first serve," Nathan said.
For any Ram who has not taken a bite out of these delicious buffalo patties before the big game against the University of Colorado Buffalos, treat yourself to this tradition! Be sure to get there early and help Nathan Grill the Buffs. 
Collegian writer and ASCSU Deputy Chief of Staff Christina Vessa can be reached at blogs@collegian.com or on Twitter @chrissyvessa.